Creed singer visits Yokosuka to thank troops for earthquake relief efforts
by
andersent@pstripes.osd.mil Trevor Andersen
March 18, 2012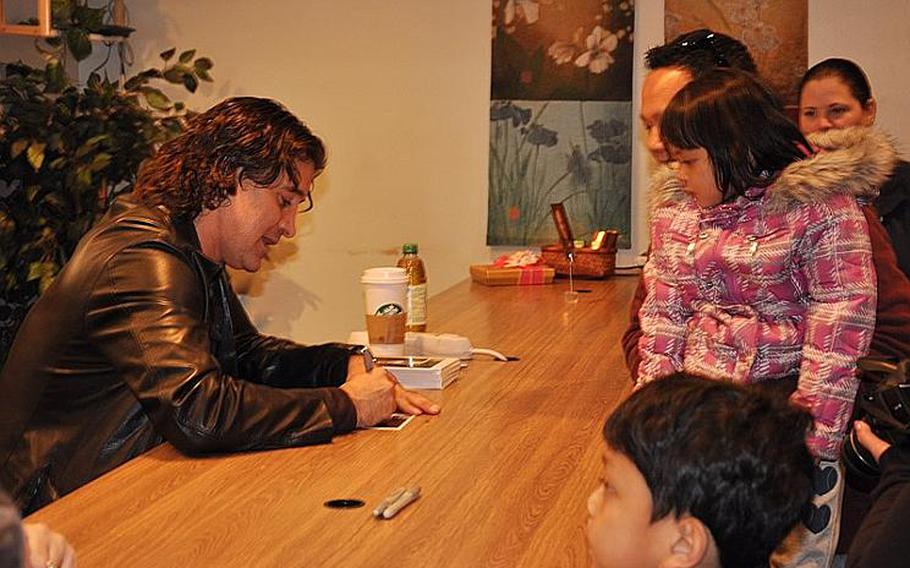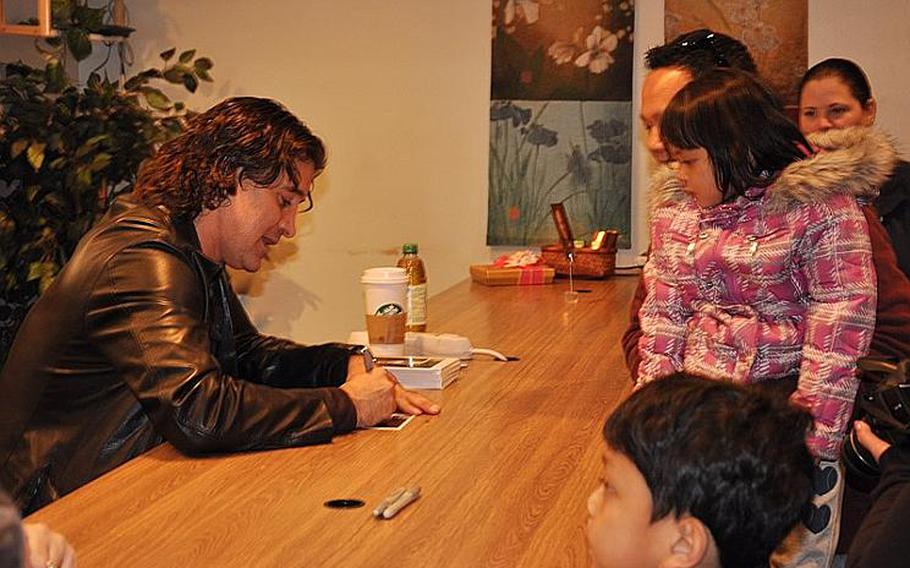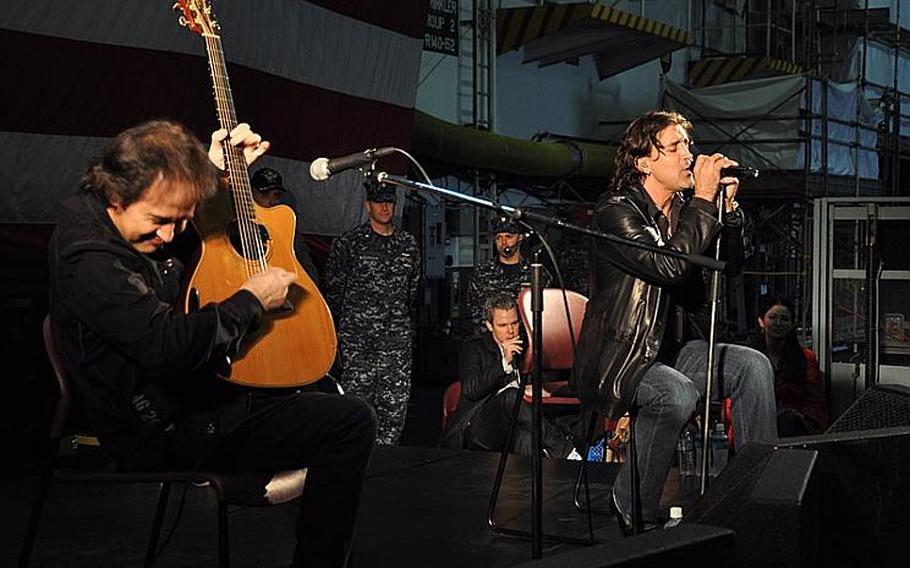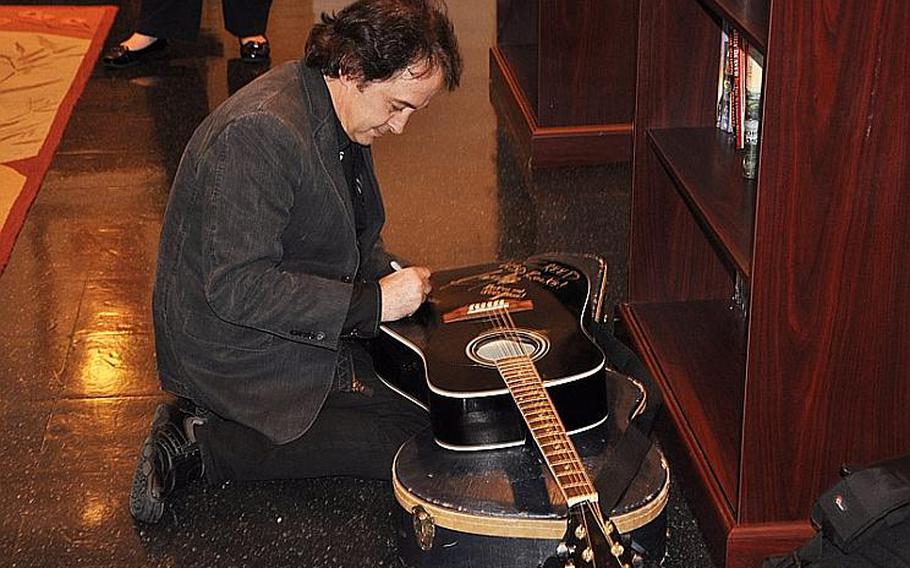 YOKOSUKA NAVAL BASE, Japan — Scott Stapp, the lead singer of the rock band Creed, toured Sendai on Saturday to see the destruction left from last year's massive tsunami. Then, he stopped by Yokosuka Naval Base to thank some of the troops for their efforts in the days and weeks following the March 11, 2011, disaster.
"It's amazing what Operation Tomodachi did," said Stapp who performed an acoustic concert Sunday aboard the USS George Washington. He was traveling in Japan with his wife, Jaclyn, a former Miss New York.
"We visited Sendai yesterday; we saw the destruction and we saw what you did, so we hoped to give everyone here a time to escape from their responsibilities and have fun," Scott Stapp said. "We want to remind everyone how much we appreciate and support them."
The rock singer also visited Haiti in 2010 to help the earthquake victims and was impressed by the humanitarian aid provided by the US military.
"Most Americans don't understand that the U.S. military relief efforts are the largest in the world. When the earthquake hit here, their first instinct was, 'how can we help?' That's something the public needs to be reminded of," he said. "It's still going on. There's still mental pain and scars. We haven't forgotten."
Stapp said his grandfather was in the Navy, his father was in the Army and his wife's sister was an Army Captain during the early days of the Iraq war.
"We've been on the family end, so we understand the sacrifices you make," he said.
Today, he is a musician and a philanthropist, but when Stapp was younger, he had dreams of military service.
"I wanted to be a Green Beret, a Navy SEAL, a fighter pilot. I wanted to do it all. I used to go to the Army surplus stores and look for cammies with my name on them and I'd buy cool patches," he told the crowd.
Stapp and guitarist Brent Look signed autographs at the Yokosuka United Service Organizations office for more than an hour, taking the time to thank everyone who came to see him.
Petty Officer Li Tamondong brought his wife and kids from Atsugi to meet the singer and attend his concert later in the day.
"I told him I was a big fan and he asked my daughter if she was looking forward to the concert. I'm really grateful to him for coming," said Tamondong.
After signing autographs, Stapp and his entourage ate lunch at the Yokosuka Chili's with a group of sailors who had won a drawing on the USO Facebook page.
Later, in the cargo bay of the USS George Washington, the two musicians took a moment to talk to the sailors and their families before performing some of Creed's most popular songs.
"We just want you to know that we are always thinking of you and praying for you. And there's always someone thinking and praying for you back home. We love you guys and what you do," Stapp said.
Hundreds of off-duty sailors and marines filled the cargo area, taking pictures and video of the unplugged concert.
---
---
---