Cope North exercise aims to strengthen Pacific alliances
by
Wyatt Olson
February 18, 2016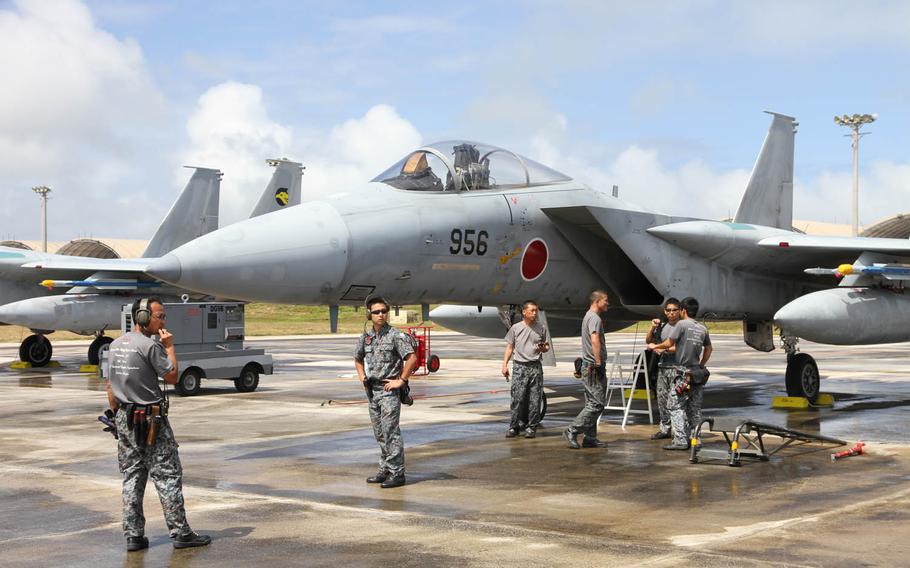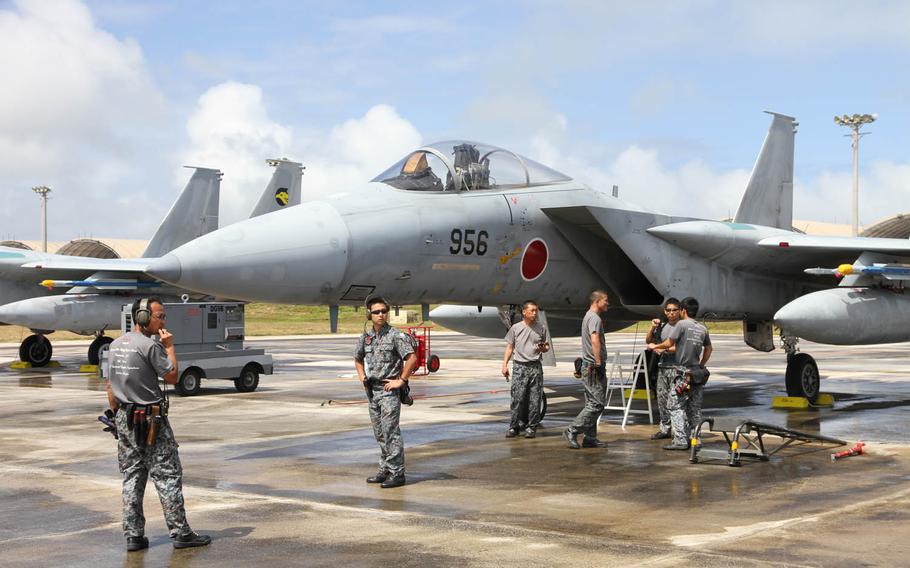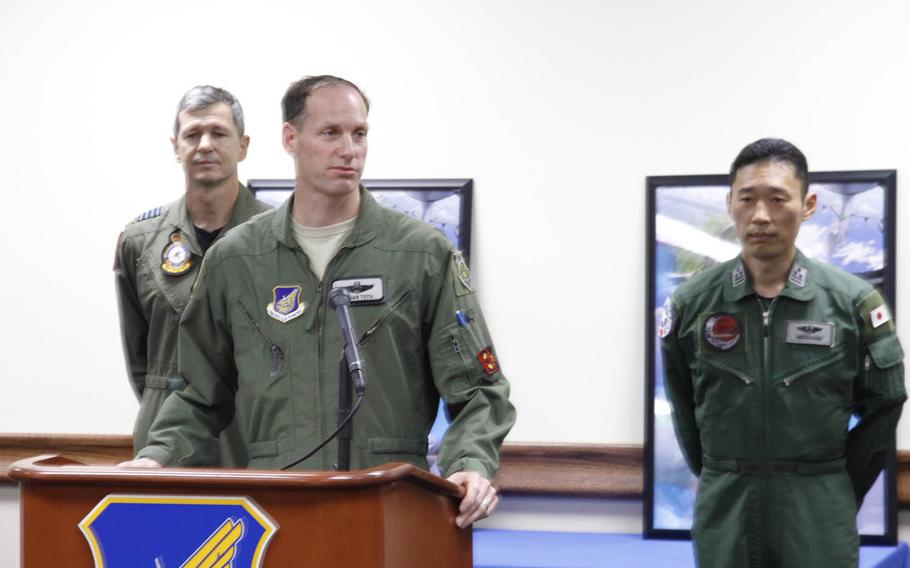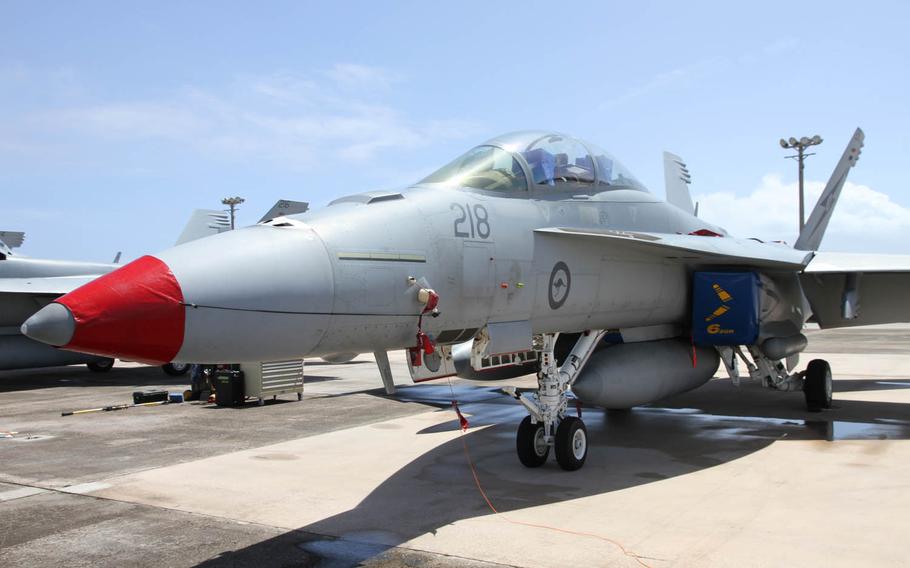 ANDERSEN AIR FORCE BASE, Guam — The growth of Cope North, a multinational air power exercise underway on Guam, reflects the need to develop joint capabilities in the Pacific, given the political and physical challenges across a vast swath of the world.
The region is vulnerable to earthquakes, typhoons and tsunamis, and the U.S. military is routinely called on for disaster relief.
The strengthening of alliances is also a pushback on an increasingly assertive China and its aggressive claims to disputed islands in the South and East China seas. The U.S. has pressed its allies and partners in the region — particularly Australia — to beef up their presence near the Spratly Islands near the Philippines.
With nearly 3,000 personnel and 100 aircraft participating, this is the largest Cope North ever. The exercise was first held at Misawa Air Base, Japan, in 1978 and moved to Andersen in 1999.
Aircraft from the U.S. Air Force and Navy, Japan and Australia are being used for the disaster-relief and combat-readiness drills, which kicked off last week and run through Feb. 26.
The Philippines air force has joined Cope North for the first time, sending representatives for the disaster-response portion of the exercise. Personnel from the South Korean and New Zealand air forces are also participating. Bangladesh, Canada, India, Indonesia, Malaysia and Thailand have sent observers.
The pressure over Chinese expansionism will no doubt increase after Beijing deployed surface-to-air missiles this week to the Paracels, a chain of South China Sea islands which are held by China but also claimed by Vietnam and Taiwan.
During a news conference Wednesday, exercise commanders from the U.S., Australia and Japan were cautious about naming the threats for which they are training.
Col. Brian E. Toth, the U.S. exercise commander, said Cope North's warfighting segment "demonstrates our commitment that we want to work — and will have to work — together as a coalition with our partner countries across the Pacific and across the world.
"It demonstrates the fact that they can rely on us, and we can also rely on them in times of need should something arise and we need to work together in a crisis," he said.
Group Capt. Glen Braz, exercise director for the Royal Australian Air Force, said Cope North "represents an outstanding opportunity" for the RAAF, which sent six F/A-18F Super Hornet fighter jets, to integrate with partner nations "to rapidly and decisively deliver air power effects in the region."
Australia also sent a medical evacuation squadron.
"The abilities we've deployed this time with humanitarian assistance and disaster relief are significant for Australia, and it's part of our commitment to the region to be able to respond rapidly with those capabilities to assist our friends," Braz said.
Cope North is important to Australia, he said.
"This is our neighborhood, and these are our partners and friends," Braz said. "I think you can see by our contribution this year, with about 350 personnel taking part, that it's an important part of our training program."
Australia's contribution to the region is likely to grow next year when it expects to receive the first of the Growler fighters it's buying from the U.S. The Growler is a modified Super Hornet capable of electronic warfare, such as jamming radar.
Defense budget cuts are a challenge to the goal of a regional alliance, Braz said.
"Resources are stretched regardless where you're from," he said. "Clearly we have great capabilities in isolation, but as a team we bring much more."
Asked how well the coalition could respond simultaneously to a disaster and a conflict, Braz said: "Clearly that's going to be a difficult thing to do, but we can do that, and that's part of this exercise as well – seeing how those integrations work. My background is air combat, but I'm seeing and learning a great deal about humanitarian assistance through this exercise."
It's possible the Philippines might send aircraft to next year's Cope North, Toth said.
"I'm sure they'll get the invite, and then it's what they're willing and able to provide," he said. "Again, the cost of having to provide that and deploy forces here for two weeks, it's sometimes a burden."
In January, the Philippines offered the U.S. the use of eight bases where it can build facilities and store equipment under the Enhanced Defense Cooperation Agreement signed by the countries in 2014.
The goal is to add to the coalition of nations that first attend without aircraft, such as the Philippines, New Zealand and South Korea, but eventually become full participants, Toth said.
"For the combat presence, coalition is the way we're going to go ahead and end up fighting at some point, so having that ability to train here together is a huge force multiplier," he said.
Twitter: @WyattWOlson
---
---
---