Controversial activist preparing another balloon launch in S. Korea
By
Yoo Kyong Chang Ashley Rowland
March 10, 2011
---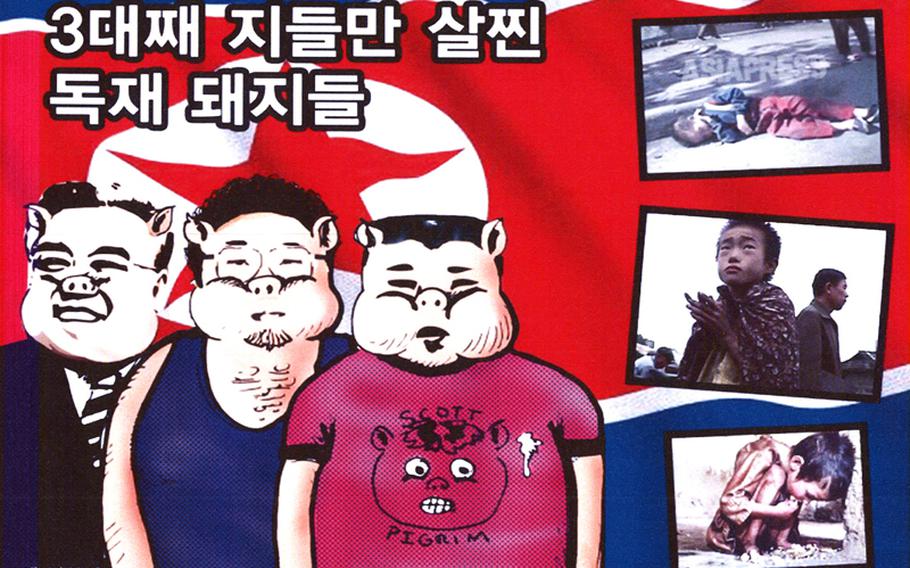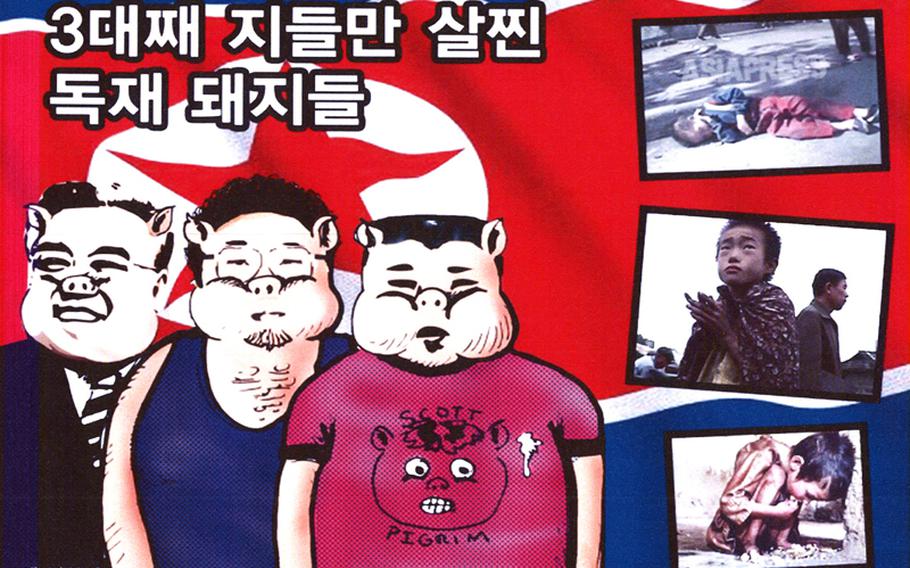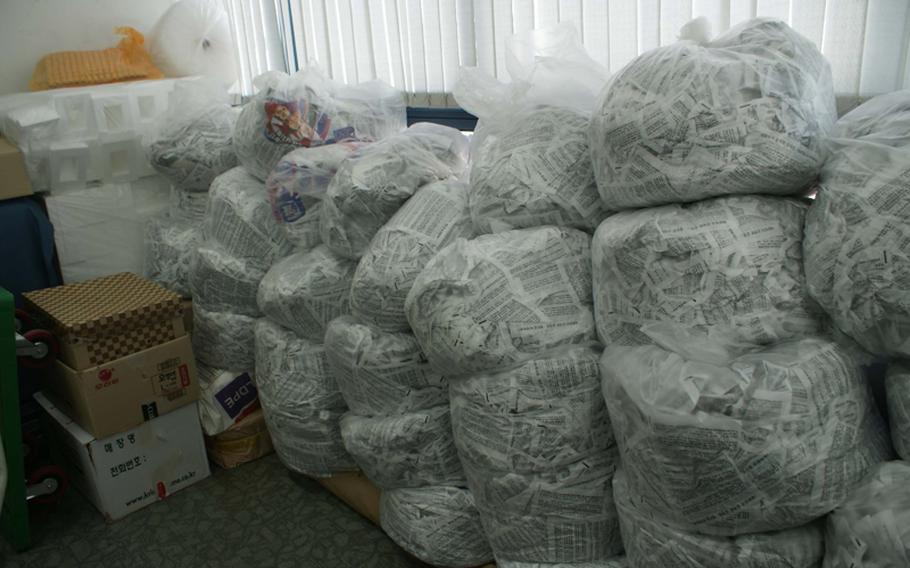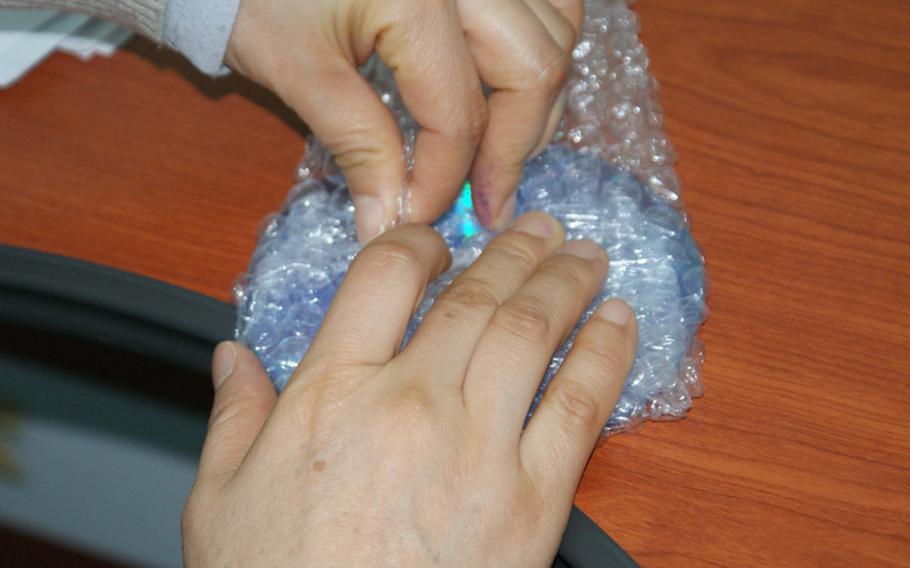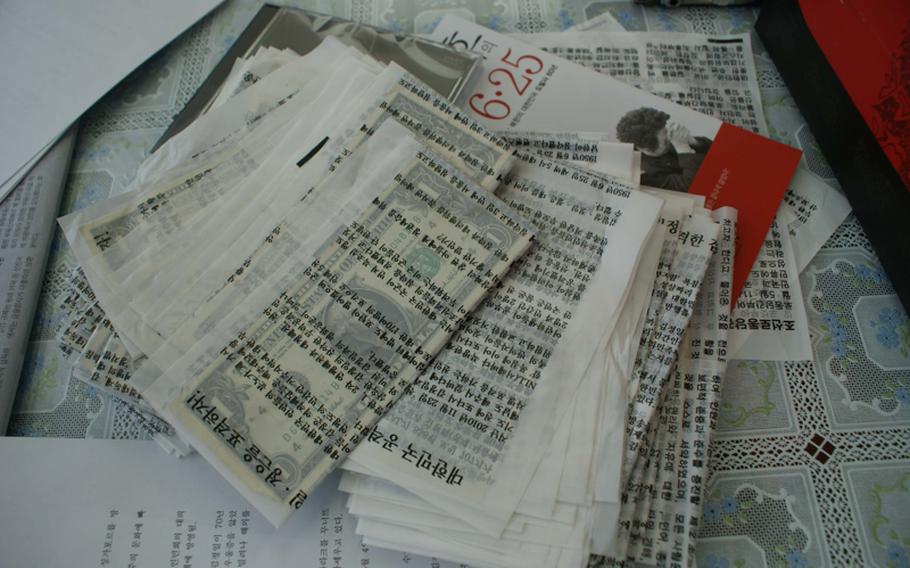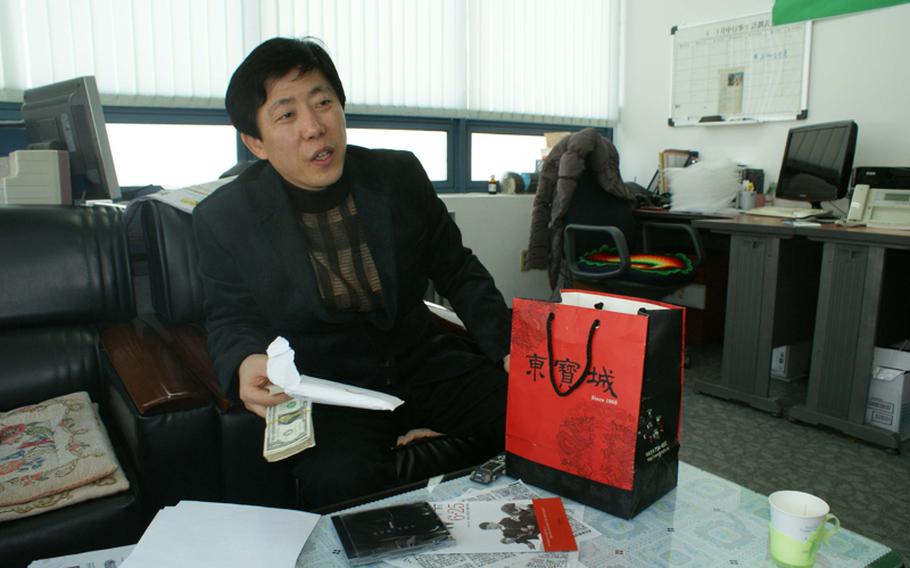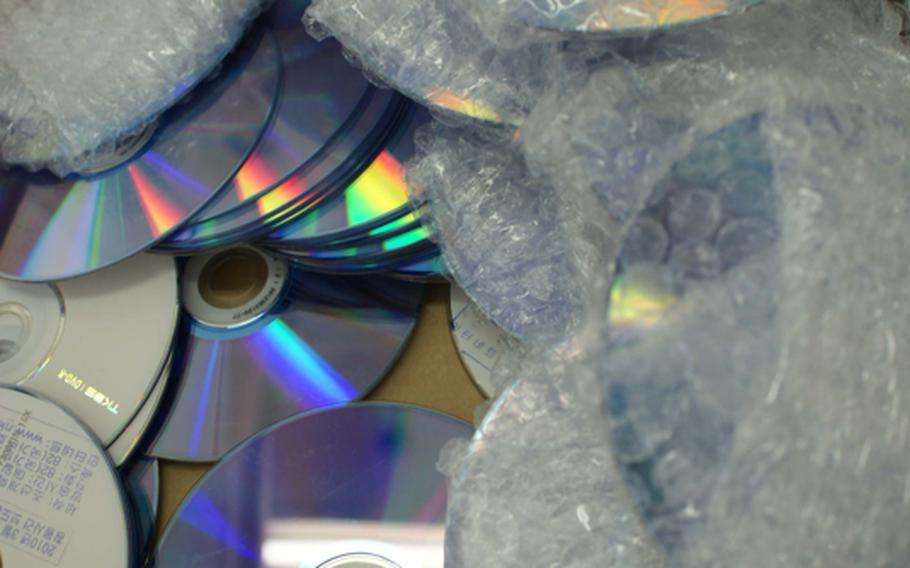 SEOUL — Balloon by balloon, Park Sang Hak is waging a not-so-quiet war against North Korea.
For the last seven years, the defector-turned-activist has taunted dictator Kim Jong Il by floating balloons filled with leaflets and DVDs critical of the regime across the heavily guarded border in hopes that ordinary North Koreans would read them.
His latest plan to send anti-Kim propaganda across the Demilitarized Zone so infuriated the North that it threatened to fire on the site near the border where the group he heads, Fighters for Free North Korea, plans to launch. That launch was set to take place Saturday, but was delayed until at least next week due to an unspecified death of someone close to the group's organizers. Park said Thursday evening that he was "preparing for someone's funeral" and would reschedule the launch early next week.
Park, no stranger to controversy, said the threats won't stop the airlift.
"It is my duty and mission," said the 43-year-old, who doesn't know how many — if any — of the leaflets will be read. And picking up the balloon's cargo doesn't come without risk: Being caught with flyers could land North Koreans in one of the country's cruel and often deadly gulags.
But "It's North Koreans' right as human beings to know the facts," Park said.
The next launch will send about 200,000 thin, plastic leaflets and hundreds of USB flash drives and DVDs into the North. The flyers describe the ongoing revolutions in the Middle East, and North Korea's alleged sinking of a South Korean warship last March and its shelling of Yeonpyeong Island in November.
The DVDs show photos of the wrecked ship and the torpedo believed to have hit it, as well as the grieving families of the 46 sailors killed. They also show images of the Kim dynasty — North Korea's first dictator, Kim Il Sung, current leader Kim Jong Il, and his son and presumed successor, Kim Jong Un — in the crosshairs of a gun with the warning, "Be careful."
The group will also send 1,000 U.S. $1 bills to help North Koreans buy rice on the black market, Park said.
Although the balloons' range is affected by the winds, Park said balloons from previous launches — each about 36 feet tall and marked with a GPS tracking system — have traveled as far as the capital city of Pyeongyang and Hamhung, North Korea's second-largest city.
Park's balloon mission worries some residents who live near the launch site.
"North Korea might shoot our residents like the North previously shelled Yeonpyeong Island," said Park Chan-ho, head of a council of village chiefs in Munsan.
But Park Sang Hak says he isn't trying to incite North Koreans to defect, or to overthrow the Kim government, though FFNK's website speculates that some in the country might be inspired to fight against the regime. His main goal, he says, is to introduce the concepts of democracy and freedom to people who will, most likely, never experience either one.
Most people there can't get information through transistor radios or the internet, Park said, "so I decided to use the sky."
Fighting tyranny
Park spent the first 30-plus years of his life in the reclusive nation.
Thanks to his father's high position in the government, Park told the Washington Post, he had lived a relatively comfortable, even elite, life in the North Korean capital.
But Park and his family fled, the 2008 article said, when his father — a Japan-based spy for the North Korean government — warned them that the family might be caught up in a purge of intelligence officials.
In 1999, Park and his family defected to China by way of the Aprok River, forced to leave behind his fiancee and two uncles who were later beaten to death in prison. In 2000, they arrived in Seoul.
"Hatred of Kim Jong Il motivates me," he said in the article.
Four years later, he launched his first balloons across the border, in the face of a North Korean government he believes won't topple anytime soon.
"Kim Jong Il's autocracy is not getting weaker, but stronger," he said. "The unprecedented three generations of tyranny in North Korea has not existed anywhere else in human history."
Park's passion has erupted in clashes with South Korean counter-protesters. A skirmish in 2004 led to Park "kicking one of the counter-protesters squarely in the head — a blow that sounded like a bat whacking a hardball," according to a Washington Post report. "He spat on several others who were trying to rip apart bags of leaflets. He pulled a tear-gas revolver from his jacket, and fired it into the air before police grabbed it away from him," the article stated. Just last week, photos showed Park burning North Korean flags and pictures of Kim Jong Il,
Some South Korean activist groups have said they fear that Park's drops could provoke another North Korean attack.
"Flying leaflets to North Korea is an act of war," said Lee Jae-hee, chairman of the Democratic Labor Party's committee in Paju, near the launch site. He said this week's launch, like others, will likely turn violent as protestors physically try to stop Park's group from releasing the balloons.
Many locals are opposed to the launches because they bring the possibility of North Korean retaliation and hurt Paju's real estate market, he said.
Before the sinking of the Cheonan warship, the South Korean government also put pressure on Park's group to end the launches.
But this time — in perhaps the most telling reflection of the increased tensions on the peninsula — the South Korean government is virtually ignoring his launch.
Unification Ministry spokeswoman Lee Jong-joo said last week that the ministry neither supports nor opposes the balloon launch because it is being done by a private organization. She said the ministry has asked Park in the past to refrain from sending flyers because of concerns that North Korea might retaliate, but the situation after the Cheonan sinking and Yeonpyeong bombing is "different."
Provocative tool?
Flyers sent by activist groups usually travel no further than the southern part of North Korea, often winding up in the hands of military officers stationed along the heavily armed border, said Ha Tae-kyong, president of Open Radio for North Korea, which maintains cell phone contact with a network of informants inside the North.
Information from the outside world trickles in via illegal cell phones, radios and a tiny number of televisions near the DMZ that pick up South Korean programming, he said.
Flyers help spread information, Ha said, but their usefulness is limited. Many people are afraid to pick them up and if they do read them, they discuss them only with close friends.
"The flyers are not a very powerful tool to spread news inside North Korea," Ha said. "But flyers can be the most provocative tool because North Koreans can see them with their own eyes."
On a recent morning in the FFNK office, an employee wrapped DVDs in bubble wrap while Park spoke with reporters and answered a cell phone that rang every few minutes. A plainclothes police officer, part of a contingent that has guarded Park 24 hours a day since 2008 because of North Korean threats, sat nearby.
Just a day earlier, a caller warned Park he would be hurt if he launched more balloons.
"How much is Kim Jong Il paying you?" Park asked. The caller hung up.
Park dismisses the phone calls, including some that have threatened that North Korea will bomb his modest, one-room office on the outskirts of Seoul. After all, as he defiantly told one caller, he has faced death before, when he made the dangerous river crossing from the North into China.
"Tell Kim Jong Il I will kill him myself," he said.
---
---
---
---