Commanding officer of Yokosuka-based USS Cowpens fired
by
Erik Slavin
February 10, 2012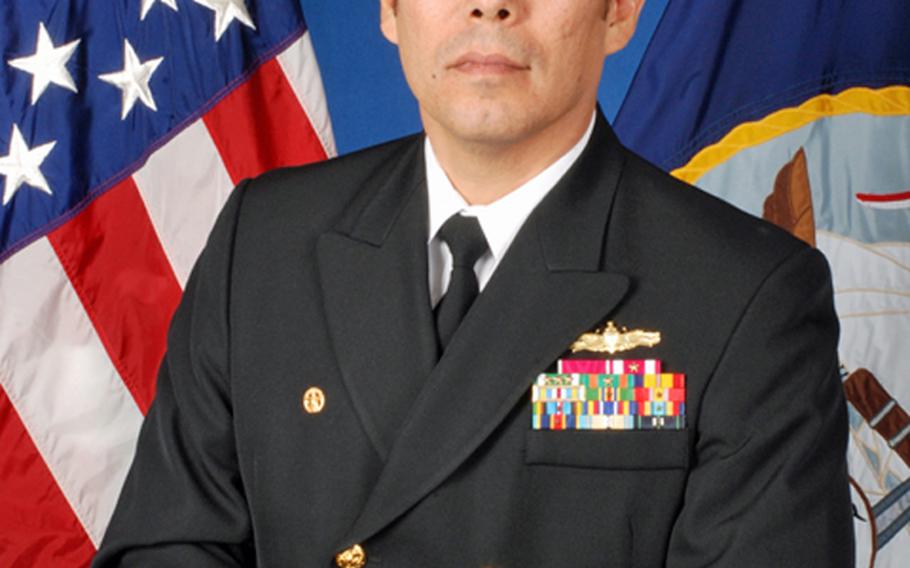 YOKOSUKA NAVAL BASE, Japan — The commanding officer of the USS Cowpens was relieved of duty Friday on suspicion of "inappropriate personal behavior," making him the second captain of the ship to be relieved since 2010.
Capt. Robert Marin was relieved by Rear Adm. John Haley, commander of Carrier Strike Group 5, and has been assigned to Commander Naval Forces Japan headquarters, Navy spokesman Lt. Cmdr. Denver Applehans confirmed Saturday.
Capt. Paul Lyons, deputy commander, Destroyer Squadron 15, has assumed command of USS Cowpens pending the completion of the investigation.
In January 2010, Capt. Holly Graf was removed from command of Cowpens after an inspector general report substantiated ethical breaches, dereliction of duty, assault of her crew and other misdeeds.
Marin was in Yokosuka toward the end of Graf's tenure and assumed command immediately after she was relieved, according to Marin's official biography.
Marin is the second Navy commanding officer to be relieved this year. In January, Capt. Jeffrey Riedel was "temporarily reassigned" pending a command investigation into allegations of inappropriate personal behavior.
Marin began his career as a constructionman recruit in 1983 and earned his commission in 1987.
He previously commanded the frigate USS Gary and served aboard the USS Joseph Strauss, USS John Young, USS Crommelin and USS Vandegrift.
In 2006, Marin served as financial branch head for the office of the chief of naval operations in Washington, D.C., according to his biography.