Combat aviator takes command of Marine Corps Forces Pacific
by
Wyatt Olson
July 17, 2020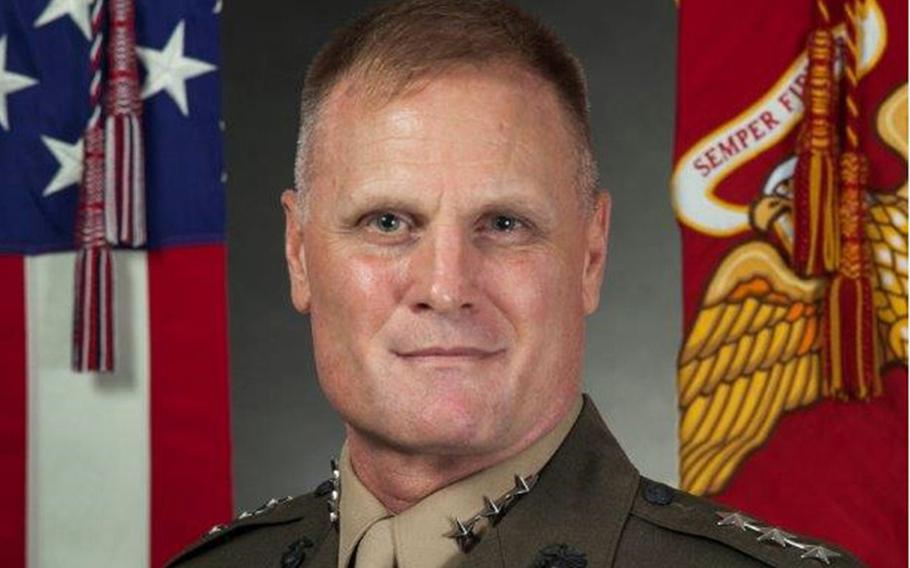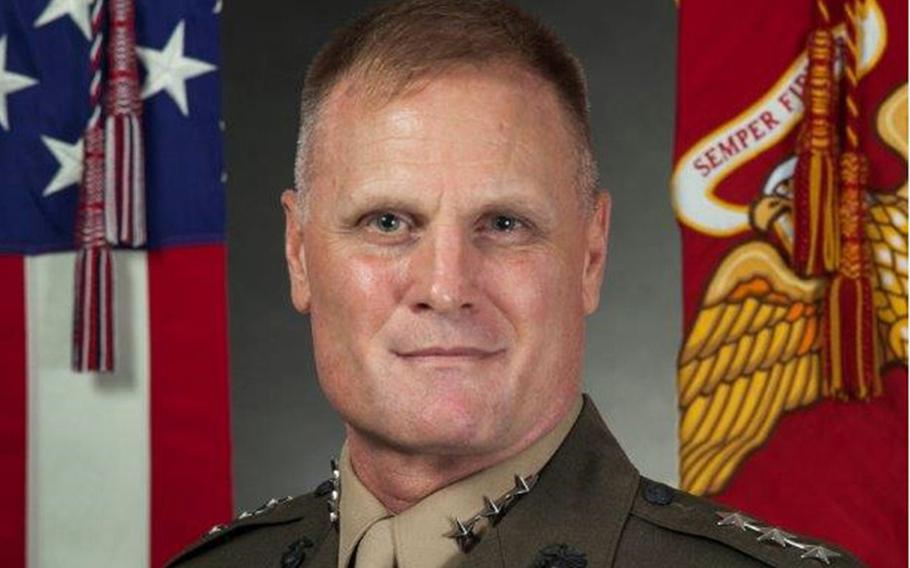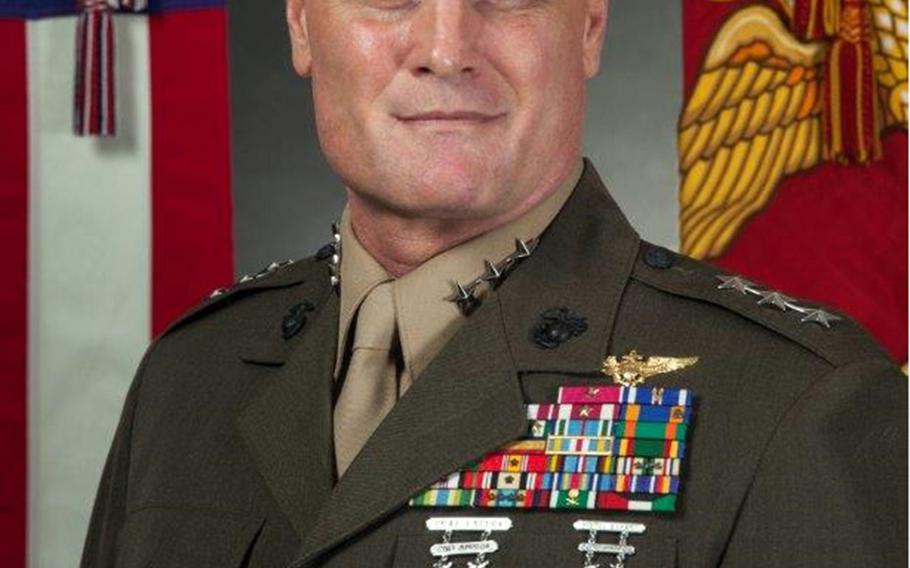 FORT SHAFTER, Hawaii — Lt. Gen. Steven Rudder, an aviator who deployed to Afghanistan, Pakistan and Qatar for Operation Enduring Freedom, assumed command Thursday of U.S. Marine Corps Forces Pacific.
Stepping down was Lt. Gen. Lewis Craparotta, who has headed the Hawaii-based combatant command for nearly two years. He now heads to Quantico, Va., to lead the Marine Corps' Training and Education Command.
No formal change-of-command ceremony was held because of restrictions in place to prevent the spread of the coronavirus, the Marine Corps said in a statement.
In lieu of a ceremony, the service released a video featuring statements by Craparotta, Rudder, Marine Corps Commandant Gen. David Berger and Adm. Phil Davidson, commander of U.S. Indo-Pacific Command.
Rudder, who most recently served as deputy commandant of the Marine Corps for aviation at the Pentagon, will now oversee about 86,000 Marines, sailors and civilians under the dual command of Marine Corps Forces Pacific and Fleet Marine Force Pacific.
Roughly 22,000 of those personnel are deployed west of the International Date Line at any given time, the statement said.
The units of Fleet Marine Force Pacific, which are spread across the Pacific region, is America's largest maritime landing force.
"The Indo-Pacific Theater is our nation's and the Marine Corps' primary theater," Berger said in the video. "It is where two-thirds of the world's population live, so it would probably make sense why two-thirds of the Fleet Marine Forces also operate."
Berger has emphasized the importance of integrating the operations of the Marine Corps and Navy in the Pacific, championing the concept of Expeditionary Advance Base Operations, which would have Marines operating out of a plethora of small bases throughout the theater.
"This is the focus for our National Defense Strategy," Berger said. "It's the focus for the military in general, and it is very much the focus for the Navy and the Marine Corps going forward."
In his parting words on the video, Craparotta said he could think of no better place to serve as a Marine than in the Pacific.
"It's about who we are; it's what we do," he said. "Marines will be critical to this region far into the future, and it really has been my distinct pleasure and honor to serve alongside all the Marines and the sailors serving with us over these past two years."
Rudder — like Craparotta a Connecticut native — was commissioned in 1984 and served in the Pacific during several points in his career, including command of 1st Marine Air Wing on Okinawa, Japan, and as director of strategic planning and policy at U.S. Pacific Command, according to his official biography.
He was commander of Marine Aircraft Group 26 when it was deployed to Al Asad, Iraq, in support of Operation Iraqi Freedom 9.1.
His decorations include the Defense Superior Service Medal, Legion of Merit with Gold Star and Distinguished Flying Cross with Combat "V."
olson.wyatt@stripes.com Twitter: @WyattWOlson