Cobra Gold opening with reduced US presence again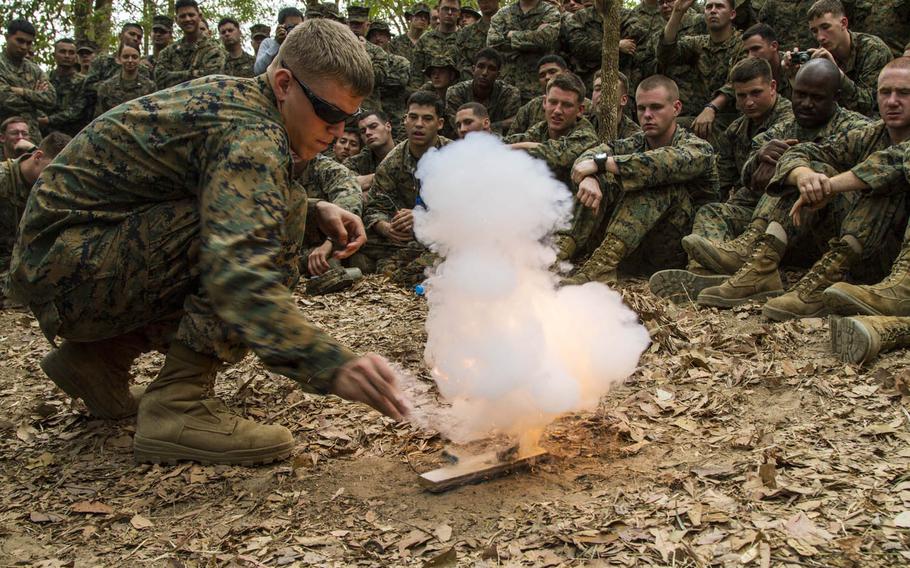 A scaled-down version of one of the world's largest multinational military events kicks off Tuesday in Thailand.
The U.S. limited its involvement in Cobra Gold — an annual exercise it has co-hosted with Thailand for more than three decades — last year in response to the Thai military seizing control of the nation in May 2014, and seems to be doing the same now.
This year, 3,288 U.S. servicemembers — down from 3,600 in 2015 and 4,300 in 2014 — will be involved in the exercise, according to The Associated Press. Ground, air and sea forces will take part in drills that bring more than two dozen nations together to address "regional global security challenges and promote international cooperation and stability" in the Asia-Pacific region, a Pacific Command statement said.
Cobra Gold, which runs through Feb. 19, will consist of three primary events: a command-post exercise, including a senior leader seminar; humanitarian civic assistance projects; and a field-training exercise, the statement said.
---
---
---