Coast Guard cutter joins multinational drills near contested South China Sea islands
---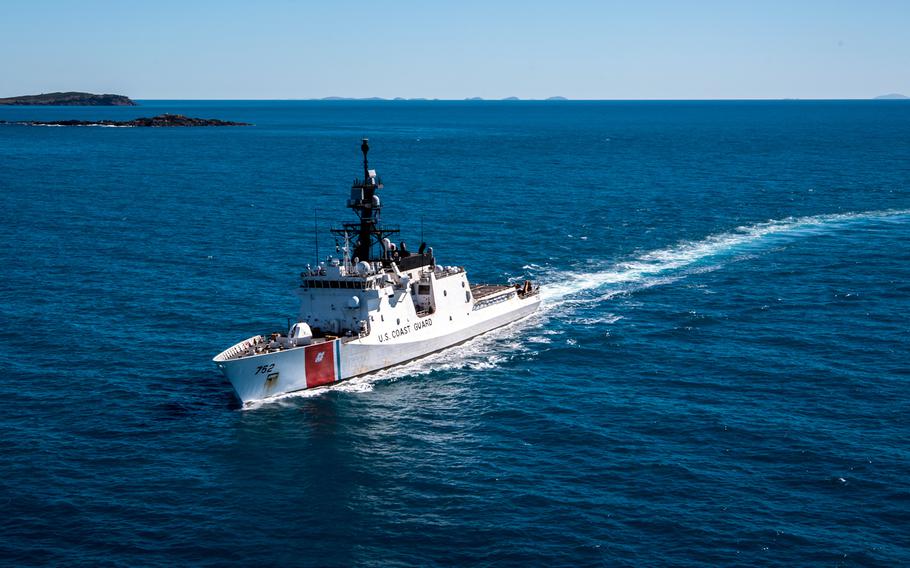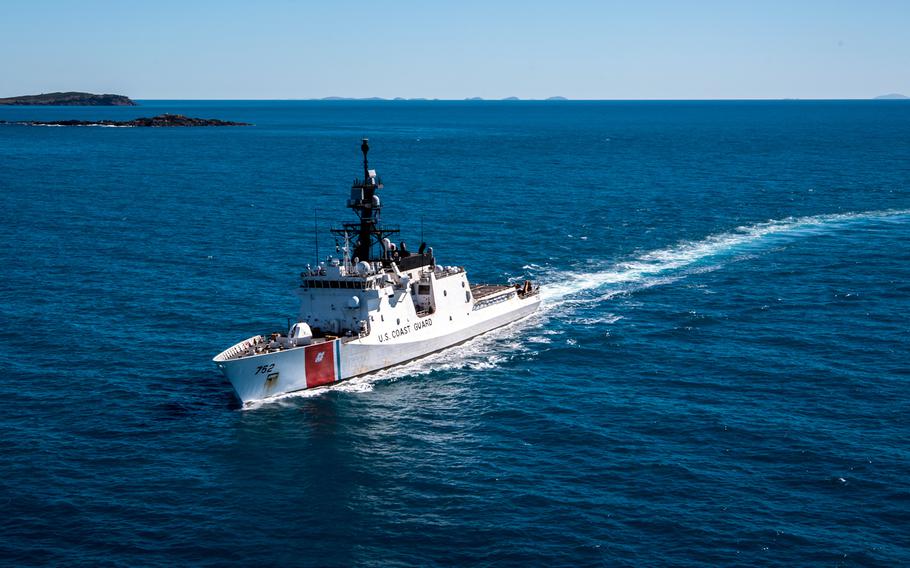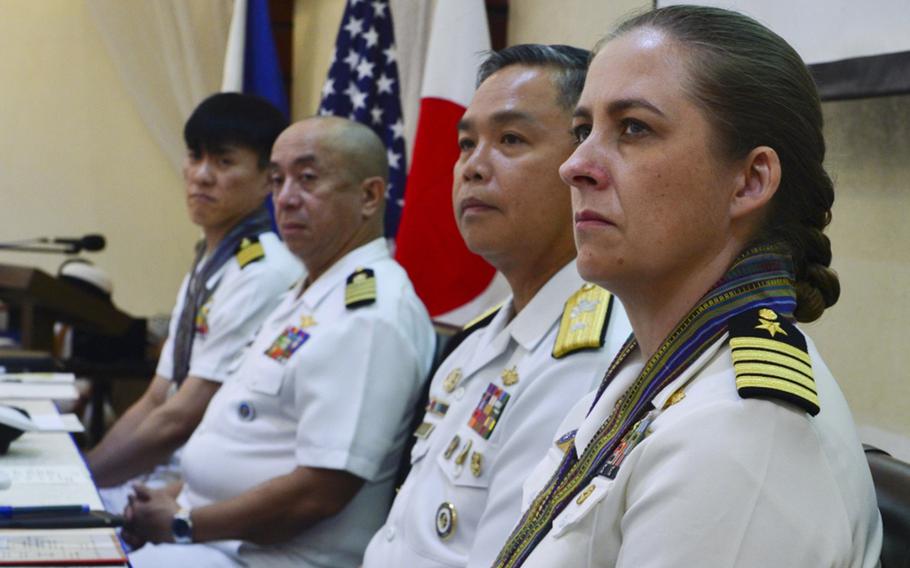 YOKOSUKA NAVAL BASE, Japan — The Coast Guard is taking part in annual training near contentious South China Sea islands involving the U.S. and Philippine navies and the Japan Maritime Self-Defense Force.
The exercise — Maritime Training Activity Sama Sama — is underway this week on and around Palawan, the Philippine island closest to the Spratly Islands, southwest of Manila, a Navy statement said.
China, Taiwan, Vietnam, the Philippines and Malaysia dispute the ownership of the approximately 100 islands and reefs in the Spratly chain. Military forces from these countries occupy about 45 of the islands, according to the CIA World Factbook.
China has built up and militarized seven of the Spratlys, according to the Asia Maritime Transparency Initiative. The region is rich in fishing grounds and untapped oil and gas deposits, the CIA factbook says.
During the exercise, the nations will practice shore and sea capabilities, including force protection, explosive ordnance disposal and anti-air, surface warfare and vessel-of-interest tracking.
The Navy did not say when the drills would end. The service by policy does not discuss future ship movements.
The inclusion of the cutter Stratton continues the Coast Guard's presence in the western Pacific this year. The Stratton in June relieved the cutter Bertholf, which made history this spring when it became the first U.S. cutter to sail through the Taiwan Strait.
The Bertholf also made an April port visit to Hong Kong, the Coast Guard's first to the Chinese territory in 17 years.
Coast Guard commandant Adm. Karl Schultz will come to Manila next week "for a series of engagements," the Philippine Daily Inquirer reported Wednesday.
This is the first time Japan has participated in the U.S.-Philippine event. The JMSDF has taken part in other multicountry exercises for the first time this year, including its first involvement in Talisman Sabre off the eastern coast of Australia in July.
Navy Rear Adm. Joey Tynch, commander of Logistics Group Western Pacific, said in the statement that the Sama Sama exercise "gives us a great chance to work shoulder-to-shoulder with our friends, partners, and allies."
"We train together, so that together we can face threats to maritime security," he said.
Participating Navy vessels include the littoral combat ship USS Montgomery; dock landing ship USS Germantown; expeditionary fast transport ship USNS Millinocket; salvage ship USNS Salvor and a P8-A Poseidon surveillance aircraft, according to the statement.
---
---
---
---