Closure of Hannam Village begins
By
Ashley Rowland rowland.ashley@stripes.com
June 25, 2014
---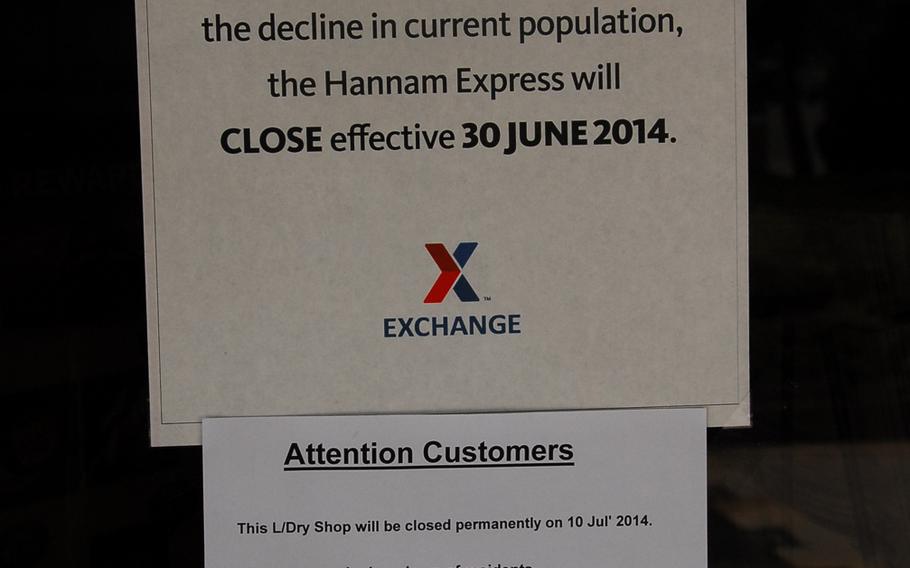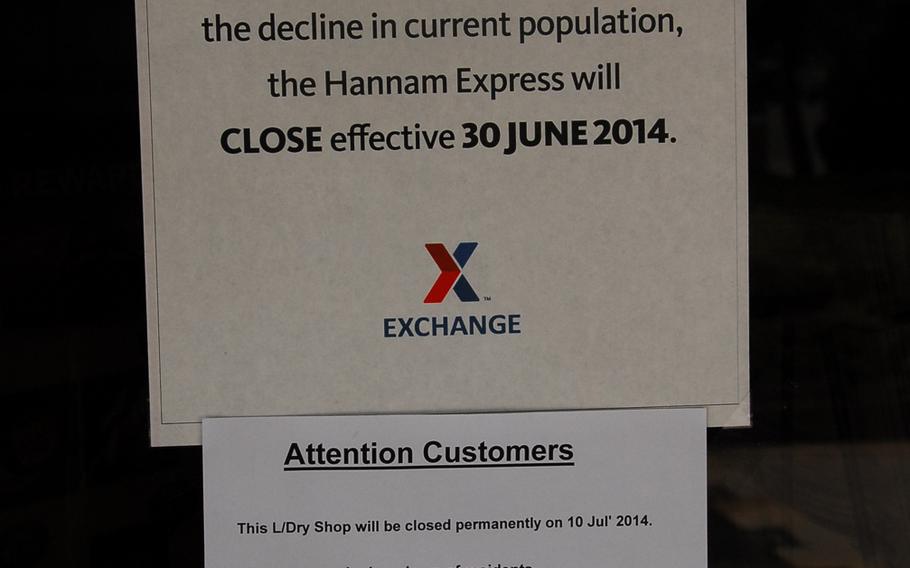 SEOUL, South Korea — The first of several facilities at Hannam Village will shut down this weekend, a sign that the planned closure of the Seoul military housing complex has begun.
The AAFES Express Shoppette at Hannam Village will close Saturday and will be followed by the closure of the complex's gym on Aug. 1 and the commissary on or about Sept. 30, said U.S. Army Garrison Yongsan spokeswoman Nikki Maxwell.
All tenants are required to vacate Hannam by Nov. 1, and the facility will close on Nov. 30, she said.
The military's lease for the 512-unit complex, which houses accompanied servicemembers largely stationed at Yongsan, expires at the end of December.
The scheduled closure is part of U.S. Forces Korea's gradual efforts to move troops in and north of Seoul to regional hubs south of the capital. Most Army forces will move to Camp Humphreys, a once-sleepy helicopter base in Pyeongtaek that is undergoing a massive expansion.
Built in the early 1980s and about a 10-minute drive from Yongsan, Hannam Village — which also includes two playgrounds and a ball field — underwent a massive overhaul in 2009-10. It has been the subject of complaints from residents about the quality of the facilities and the condition of government furnishings. Military officials have said the planned closure of Hannam was not linked to maintenance or other concerns.
It was unclear how many families now live at Hannam, but nearly 380 units were occupied as of November 2013. Incoming families assigned to Seoul that would have been eligible to live at Hannam Village will live on off-post housing, garrison officials have said.
Katherine Hammack, the Army's assistant secretary for installations, energy and environment, told Stars and Stripes in the spring that the $10 billion-plus Humphreys expansion was on track to be completed in 2016-2017, with 40 percent of construction at the site already finished.
A shortage of off-post housing for the thousands of troops and civilians projected to move to the area could potentially slow the relocation, though Hammack said Korea developers are expected to fill the gap now that they see the long-delayed project is finally moving forward.
The relocation has faced multiple setbacks due to funding and construction problems. The move was initially scheduled to take place in 2008 but was postponed until 2012 and then to 2016.
---
---
---
---