Citing mask discomfort, US ambassador to South Korea shaves off controversial mustache
by
Kim Gamel
July 28, 2020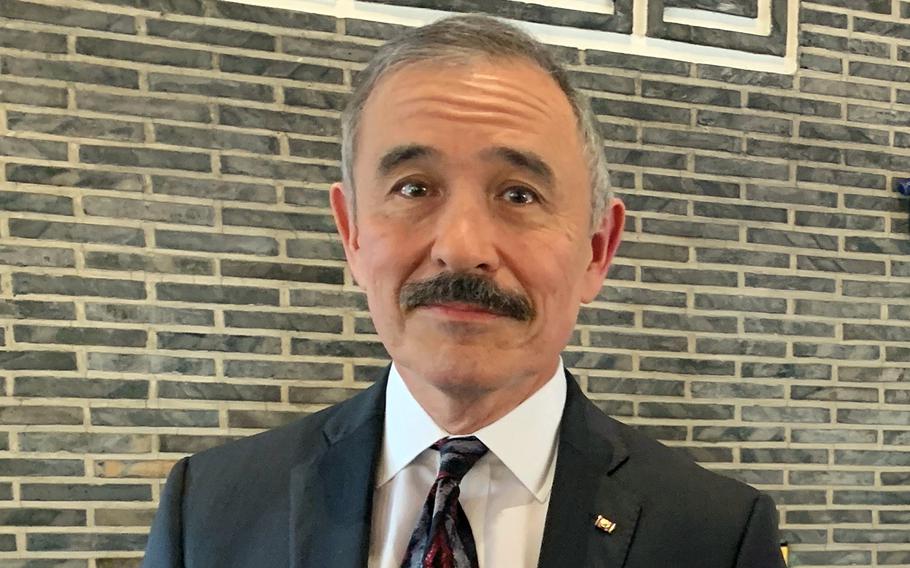 SEOUL, South Korea — The U.S. ambassador to South Korea has shaved his controversial mustache, saying it made wearing a mask to prevent spreading the coronavirus more uncomfortable in the summer heat.
Ambassador Harry Harris, a retired Navy admiral, was clean-shaven when he led U.S. Pacific Command before arriving in Seoul to take up his new post in July 2018.
Harris said he grew the mustache to mark his new diplomatic career after four decades in the military.
However, the facial hair irritated some South Koreans who associated it with the 1910-45 Japanese colonial rule of the peninsula since many Japanese governors had mustaches.
The ambassador, who was born in Japan to a Japanese mother and an American Navy officer, acknowledged that his mustache had become "a point of some fascination" in South Korea.
Harris offered a practical explanation for shaving it off over the weekend, along with an implicit endorsement for rules requiring masks to help prevent the spread of COVID-19, the respiratory disease caused by the coronavirus.
"Glad I did this. For me it was either keep the 'stache or lose the mask. Summer in Seoul is way too hot & humid for both," he tweeted on Saturday. "#COVID guidelines matter & I'm a masked man."
The U.S. Embassy also produced a playful video showing Harris going into the barbershop and getting a shave from the barber identified as Mr. Oh, who of course was wearing a mask.
"Wow, I haven't seen this face in years," Harris said afterward. "I feel so much cooler now."
Relations between South Korea and Japan have deteriorated over the past year due to trade and historical disputes.
The ambassador also has been a lightning rod for South Korean criticism as the longtime allies have engaged in disputes over defense cost-sharing and the approach to dealing with North Korea amid stalled nuclear talks.
Several anti-American activists broke into his official residence in Seoul last year to protest U.S. demands for the South to sharply increase its contribution for housing some 28,500 U.S. troops on the divided peninsula.
gamel.kim@stripes.com Twitter: @kimgamel