CIA creates 'Korea Mission Center' amid growing concern over N. Korea
---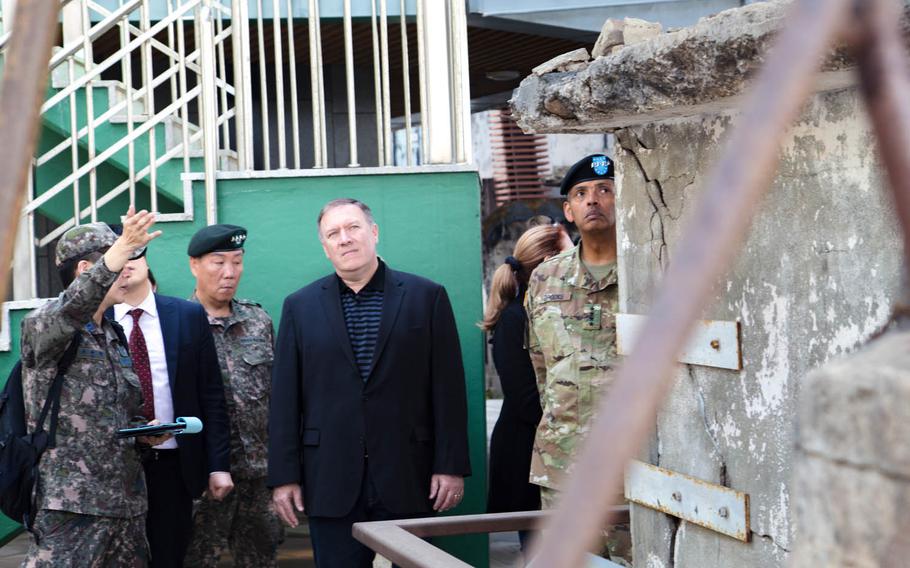 SEOUL, South Korea – The Central Intelligence Agency has created what it is calling a "Korea Mission Center," reflecting growing concern over the nuclear and missile threat from North Korea.
The CIA said Wednesday that the center will "harness the full resources, capabilities and authorities" of the agency to better counter North Korea, which has conducted two nuclear tests and test-fired nearly 30 missiles since last year.
A veteran CIA operations officer, who has been selected as the new assistant director for the divided peninsula, will oversee the new center, according to a statement. The center will work closely with the entire U.S. national security community, it added.
"Creating the Korea Mission Center allows us to more purposefully integrate and direct CIA efforts against the serious threats to the United States and its allies emanating from North Korea," CIA Director Mike Pompeo was quoted as saying.
The announcement comes more than a week after Pompeo visited South Korea, the fourth senior U.S. administration official to do so since President Donald Trump took office on Jan. 20.
Pompeo discussed the security situation with his South Korean counterpart Lee Byung-ho and reaffirmed the United States' "ironclad commitment" to the alliance between the two countries.
He also visited Yeonpyeong Island, which was targeted by North Korean artillery during a skirmish in 2010.
North Korea, meanwhile, reiterated an allegation it first made last week that the CIA and South Korea's spy agency plotted to use a "biochemical substance" to kill its leader Kim Jong Un.
The state-run Korean Central News Agency said Thursday that Vice Foreign Minister Han Song-ryol briefed unspecified foreign envoys and representatives of international bodies in Pyongyang, saying "heinous terrorists" had been detected in the North.
"The terrorists were infiltrated by the CIA of the U.S. and the puppet National Intelligence Service of South Korea in a bid to commit state-sponsored terrorism against the supreme leadership of (North Korea) by use of a biochemical substance," KCNA said.
Han vowed to find the "terrorist maniacs and mercilessly wipe them out" and to wage a "Korean-style war on terrorism."
The report offered no details or evidence for verification. North Korea is known for issuing exaggerated claims in a bid to bolster support for the family dynasty that has ruled the country since it was founded in 1948.
The claim also drew parallels to accusations that North Korea orchestrated the Feb. 13 assassination of leader Kim Jong Un's half-brother, Kim Jong Nam, with an attack using VX nerve agent in Malaysia. North Korea has any role in the killing.
gamel.kim@stripes.com Twitter: @kimgamel
---
---
---
---