Chinese missile drill in South China Sea won't deter Navy operations, 3rd Fleet commander says
by
Wyatt Olson
August 27, 2020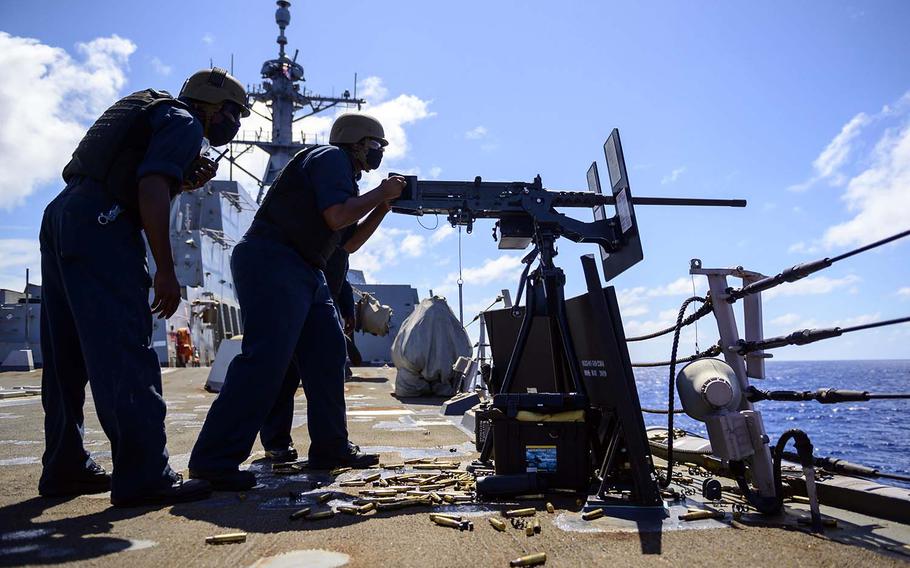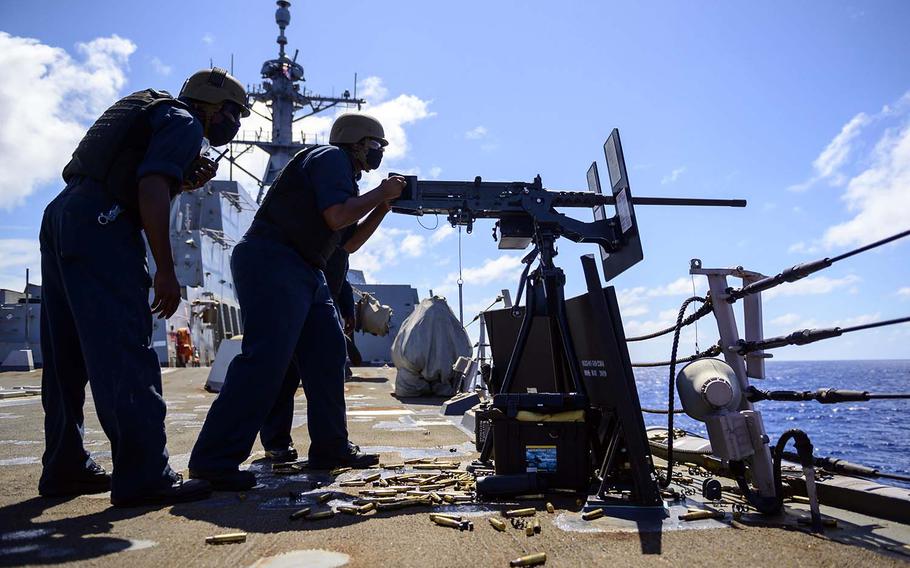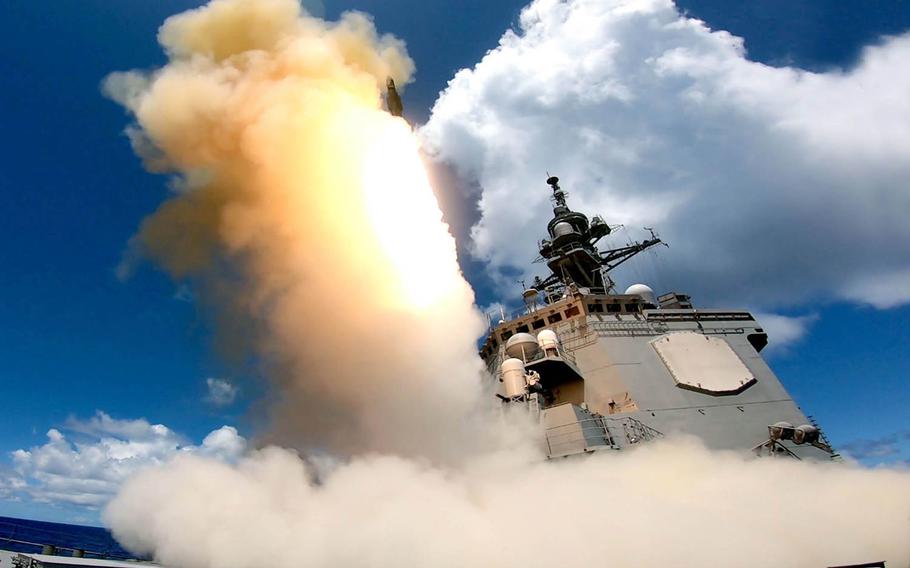 FORT SHAFTER, Hawaii — The commander of the Navy's 3rd Fleet said Wednesday he was aware of reports China had launched two ballistic missiles into the contested South China Sea but that America's naval presence in the region is robust.
"In terms of their launching missiles, the U.S. Navy has 38 ships underway today in the Indo-Pacific region, including the South China Sea," Vice Adm. Scott Conn said during a telephone news conference. "And we continue to fly, sail and operate anywhere international laws allow to demonstrate our commitment to a free and open Indo-Pacific and reassure our allies and partners."
Conn is heading the two-week Rim of the Pacific exercise in waters off the Hawaiian Islands, which is slated to conclude Monday. Navies from nine nations have joined the United States for the biennial exercise, which was vastly scaled down from previous years due to the coronavirus pandemic. The entire exercise is being held at sea.
The news conference was intended to focus on the exercise, but in the wake of rising tensions in the South China Sea, where China is conducting its own naval exercise this week, Conn spent most of his time fielding questions about Beijing.
"Our forces continually monitor exercises throughout the region, to include the recent [China] exercise that you mentioned," Conn said in response to a question about China launching two medium-range missiles into the South China Sea on Wednesday.
"Our naval forces are ready to respond to any threat to our allies or partners throughout the region," he added.
One of the two Chinese missiles, a so-called "aircraft-carrier killer," was meant as a "clear warning" to the U.S., according to the South China Morning Post, which cited a "source close to the Chinese military."
The missile exercises came a day after China alleged a U.S. high-altitude U-2 surveillance plane overflew a Bohai Sea no-fly zone near a Chinese navy live-fire drill, the Hong Kong-based newspaper reported Wednesday.
Asked for his strategic assessment of how China's actions in the South China Sea in the past year had ratcheted up the threat level, Conn paused before answering.
"I'd like to focus on RIMPAC," he said. "China's going to do what China's going to do. As long as they do it in accordance with international laws and norms, they have every right to do so."
Conn took exception to a reporter's description of RIMPAC and the South China Sea exercise as "dual exercises."
"This RIMPAC has been planned for the last two years, and they occur every two years," said Conn, touting the venerable exercise as an effective way of building trust and relationships between like-minded nations.
"I'm aware of [China's] exercise," he said. "I would say one of the main differences is that we have 10 nations here participating in our exercise. I'm pretty sure the number of nation's participating in China's exercise is probably less than two."
RIMPAC participants include Australia, Brunei, Canada, France, Japan, South Korea, New Zealand, the Philippines and Singapore. Twenty-two ships, a submarine and about 5,300 personnel are involved in the exercise.
On Sunday, Australia's HMAS Arunta became the first upgraded frigate to successfully fire surface-to-air missiles during RIMPAC, the Navy said in a statement.
The Anzac-class frigate had completed a "midlife capability" upgrade in 2019, during which it received a new long-range phased-array air search radar.
olson.wyatt@stripes.com Twitter: @WyattWOlson