Chinese jets intercept Navy P-3
---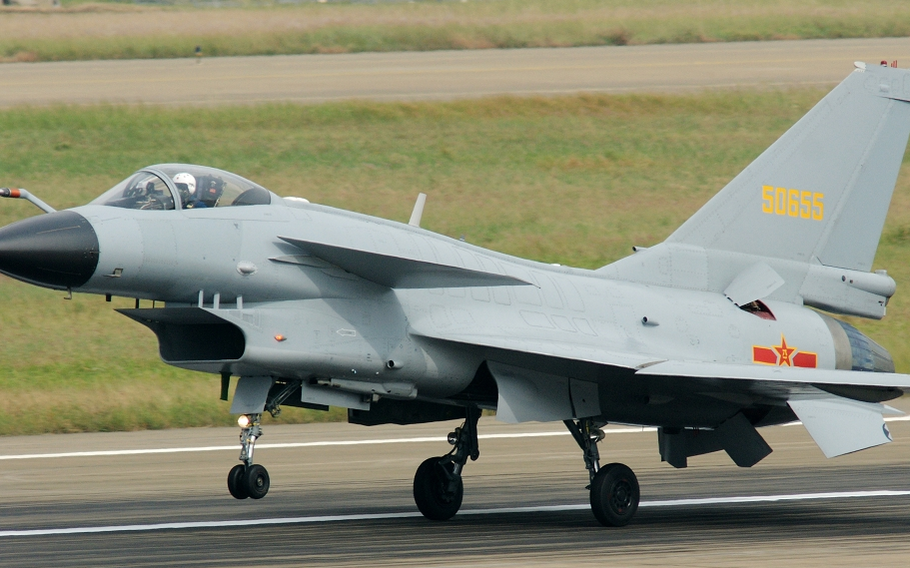 WASHINGTON — Two Chinese jets intercepted a Navy P-3 Orion on Wednesday, with one of the jets coming as close as 200 yards of the surveillance plane, a U.S. defense official confirmed.
The jets intercepted the plane "approximately 150 miles southeast of Hainan Island," said the defense official, who spoke on the condition of anonymity. China's Hainan Island is in the South China Sea about 220 miles northwest of the Paracel Islands, an area of partially submerged land features and coral reefs that the Chinese have built up and militarized.
The defense official said the Chinese jets were likely J-10 fighter aircraft. Only one of the two aircraft conducted what the official described as unsafe conduct, by crossing in front of the P-3 at a distance of only about 200 yards away.
The intercept occurred at about 8 a.m. Wednesday local time, the same day as the USS Dewey, an Arleigh Burke-class guided missile destroyer, conducted a freedom of navigation sail by Mischief Reef in the Spratly Islands, another group of islands in the South China Sea that the Chinese have developed and militarized. The defense official said the intercept occurred before the sail.
The P-3 is best known as a submarine tracker but is capable of other sensitive signals intelligence gathering.
copp.tara@stripes.com Twitter:@TaraCopp
---
---
---
---