Chinese incursions may lead Japan to patrol disputed island chain
By
Chiyomi Sumida Matthew M. Burke
January 13, 2016
---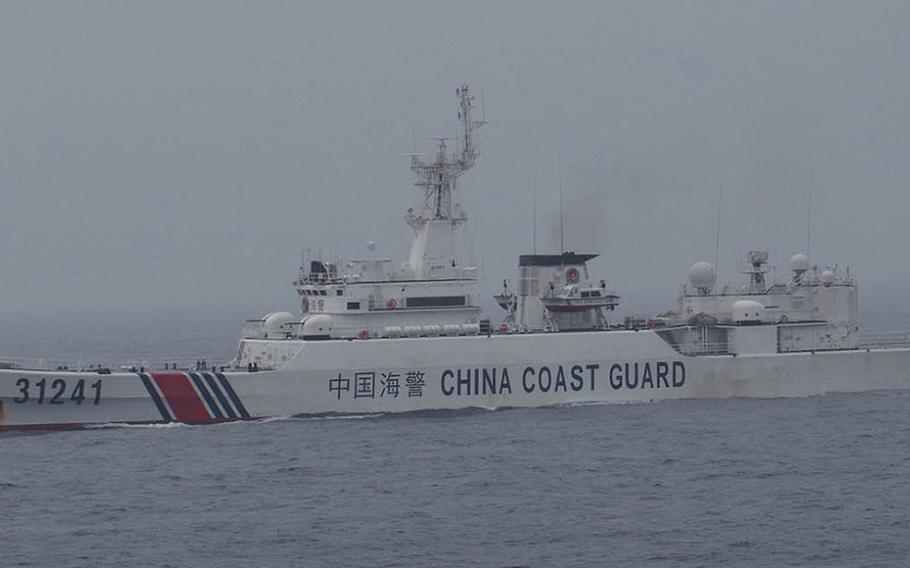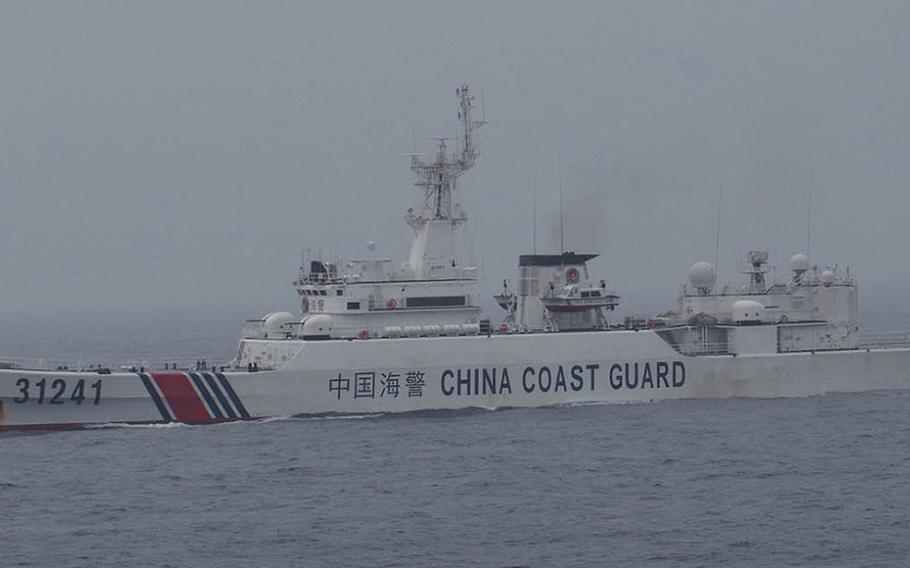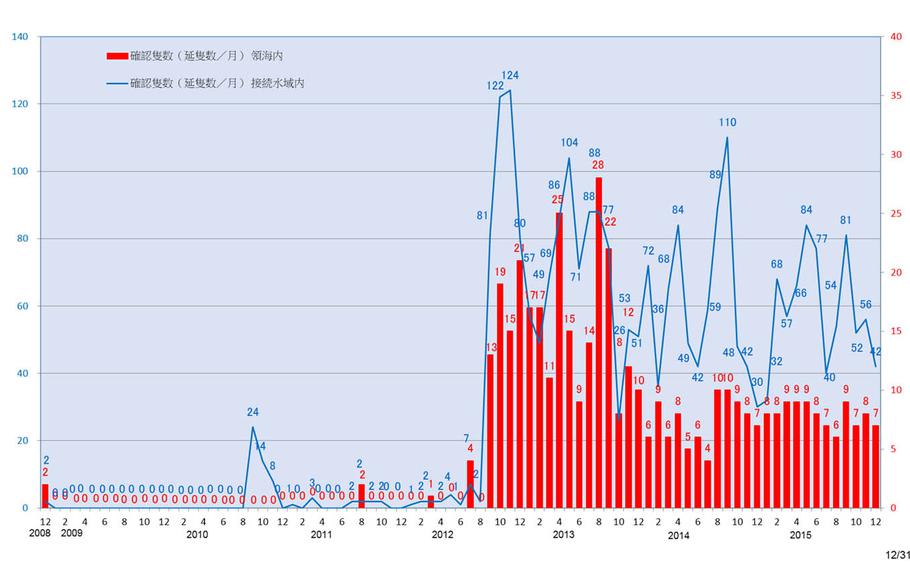 CAMP FOSTER, Okinawa — Japan's navy may be called upon to patrol the country's disputed southern island chain if China continues to enter its territorial waters.
The announcement at a news conference Tuesday by Defense Minister Gen Nakatani follows a Dec. 26 incident in which three Chinese vessels — one of them armed — entered Japanese waters off the disputed Senkaku Islands, called the Diaoyu by China.
The incident marked the first time an armed Chinese vessel entered Japanese waters, said a spokesman at Japanese Coast Guard headquarters in Tokyo. China followed up by entering Japanese waters again last Friday.
"It is a decision made by the Cabinet," Nakatani said. "I will not elaborate on a hypothetical situation; however, generally speaking, when an event occurs that is difficult for the police agency or the coast guard to respond, an order will be issued in principle for [the Self-Defense Force] to take a seaborne patrolling action."
Nakatani declined to say whether Japan's intentions had been conveyed to China.
A spokesman for the staff office of the Maritime Self-Defense Force would not elaborate on the potential patrols.
The Japanese navy was called upon in response to North Korean incursions in 1999. Such an order has never been issued regarding China.
Since Japan purchased three islands from a private owner in September 2012, there have been 68 cases of Chinese incursions toward the end of 2012, 188 in 2013, 88 in 2014 and 95 last year.
burke.matt@stripes.com sumida.chiyomi@stripes.com
---
---
---
---