China gives rare glimpse inside destroyer at RIMPAC
by
Wyatt Olson
July 9, 2016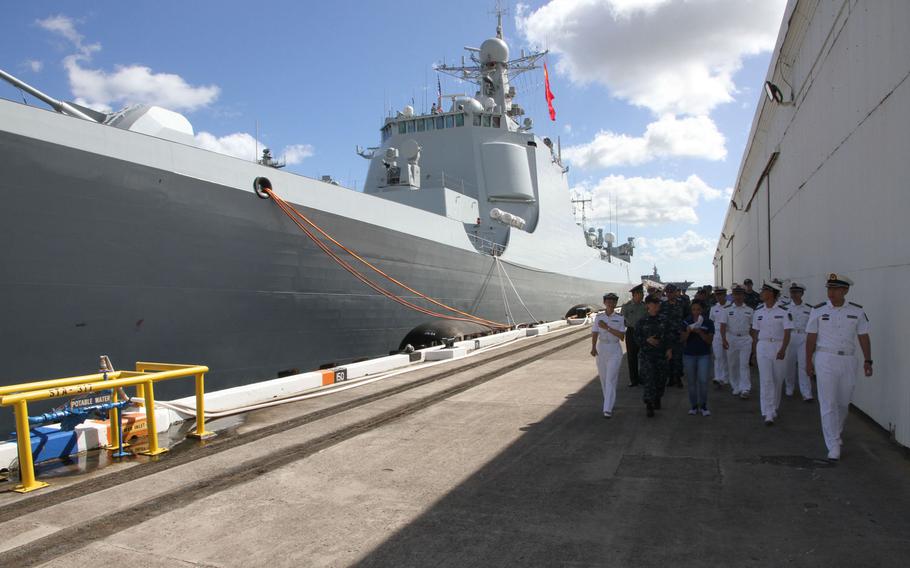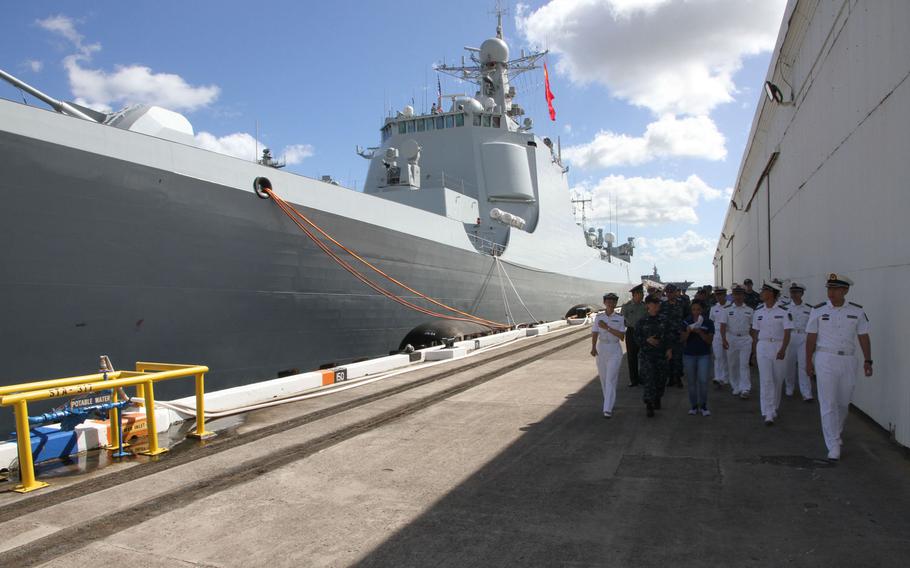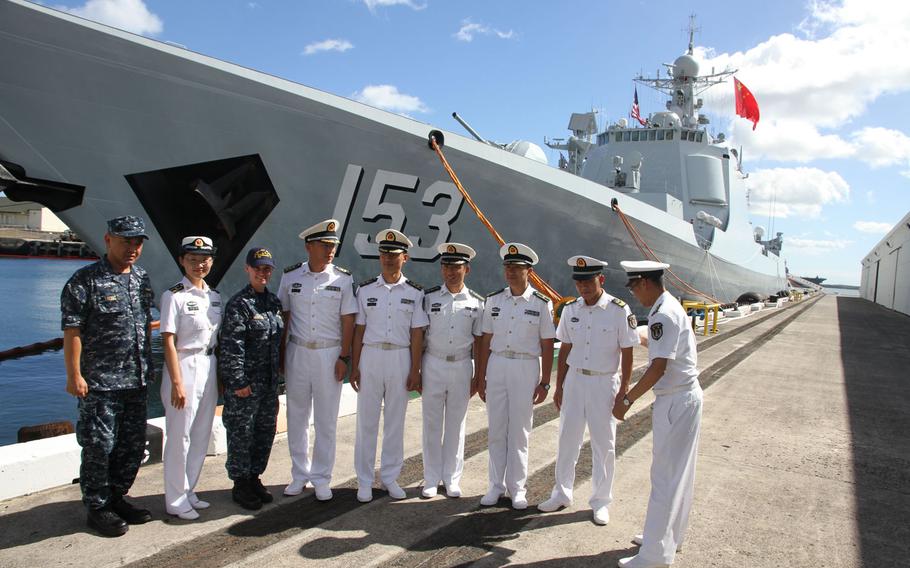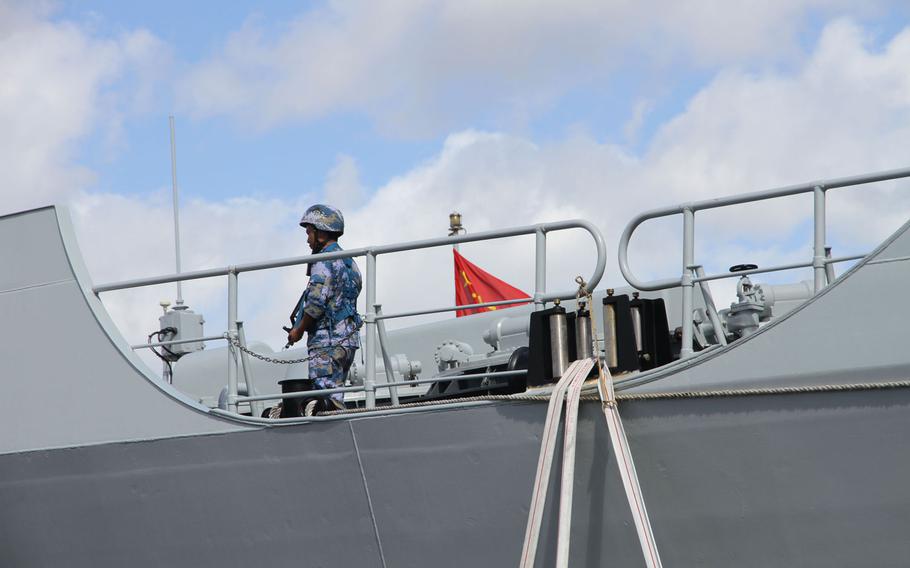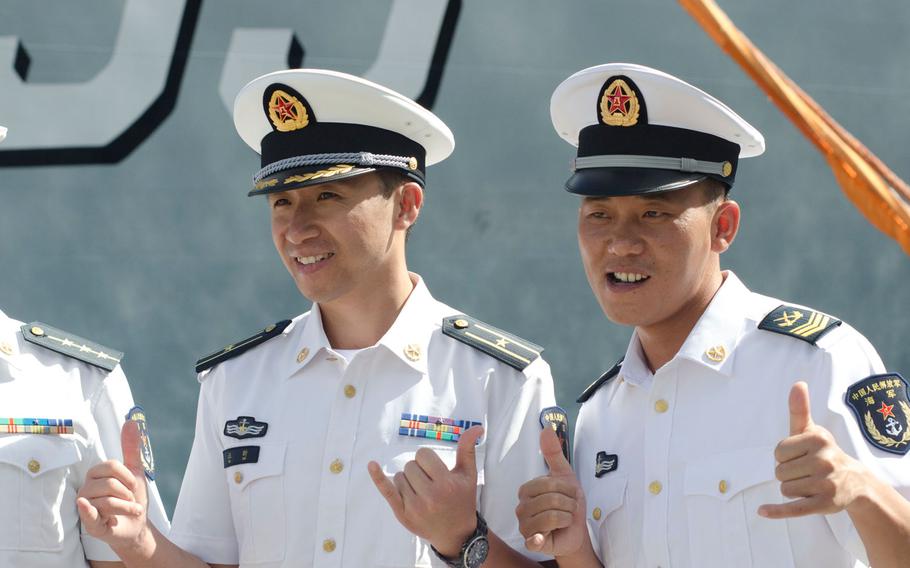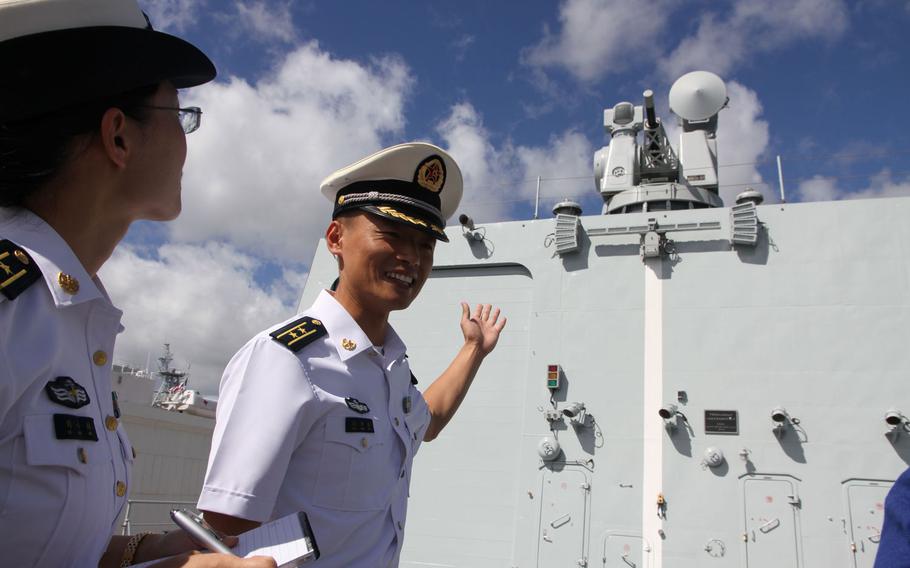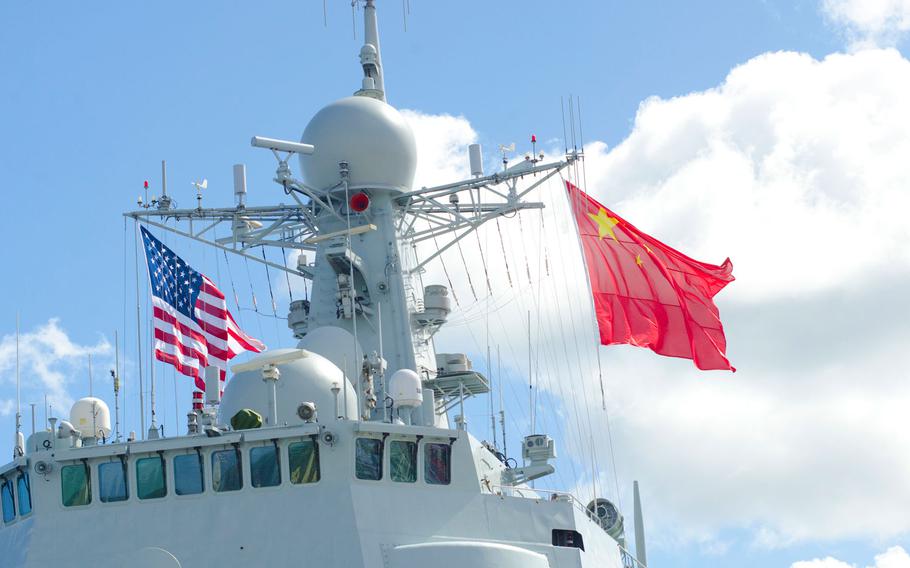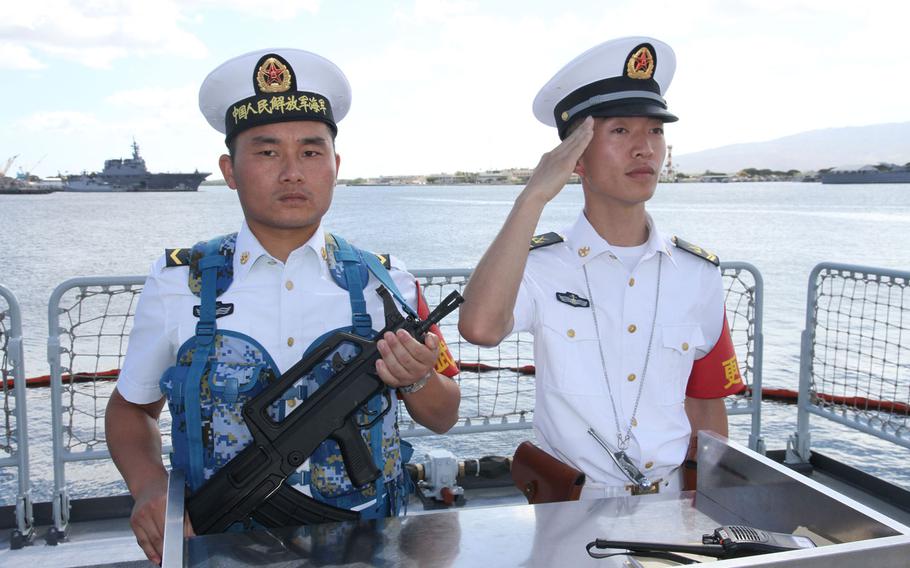 China offered the media a glimpse Friday of the five ships sent to the biennial Rim of the Pacific exercise in Hawaii — but just a peek.
A small group of reporters was welcomed aboard the 150-meter-long guided-missile destroyer Xian, which is flagship of the flotilla sent by the People's Liberation Army Navy. It's been in service for roughly a year.
Reporters were ushered into the ship's dining area, where officers representing the five ships were seated to answer a few questions.
China also sent the hospital ship Peace Ark; the replenishment ship Gaoyouhu; a submarine rescue ship named Changdao; and two surface warships, the guided-missile frigate Hengshui and the Xian.
The Peace Ark is the only ship to return among the four that visited during RIMPAC 2014.
China gave reporters a much more expansive look at their ships two years ago, with media interest so great that tours were broken into smaller groups.
This year only a small handful of media was allowed to visit; the tour was restricted to the Xian and limited to the galley and rear heliport.