China dismisses Japan's call to stay away from disputed islands
By
Chiyomi Sumida Matthew M. Burke
January 19, 2016
---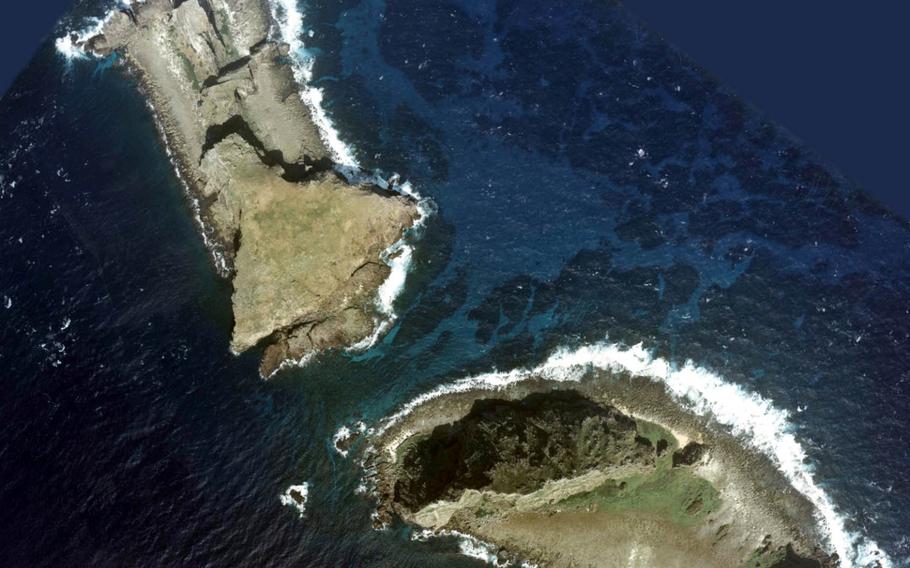 CAMP FOSTER, Okinawa — Chinese officials have brushed off Japan's calls to stay out of its territorial waters in the East China Sea as tensions between the historical adversaries appear to be ramping up again.
Speaking Friday to reporters in Beijing, a spokesman for China's Defense Ministry reiterated previous government assertions that China does not recognize Japan's claims to the disputed Senkaku Islands — called Diaoyu by the Chinese — and would continue to traverse the waters.
China's response came just days after Japanese Defense Minister Gen Nakatani said Japan's Maritime Self-Defense Force could be dispatched to patrol the territory surrounding the islands if China's repeated incursions did not cease. China entered the Japanese-controlled waters with armed vessels for the first time Dec. 26 and again Jan. 8.
"The Chinese People's Liberation Army will resolutely safeguard China's national sovereignty and security interests," a Defense Ministry spokesman said, according to China's state media. "The Diaoyu Island and its affiliated islets are China's inherent territory since ancient times. China's navigation and patrol activities in the relevant waters near the Diaoyu Islands are completely legitimate, and we call on the Japanese side not to confuse the right and wrong on the issue of the Diaoyu Islands."
Nakatani had declined to speak of hypothetical situations and did not detail Japan's exact response; however, Chinese state media reported that Japan plans to deploy naval warships to ask the Chinese to vacate the area if their vessels enter waters within 12 nautical miles of the disputed islands.
Japanese defense officials declined to comment, and U.S. naval forces in Japan deferred comment to Pentagon officials who could not be immediately reached due to the Monday holiday.
The U.S. has a mutual defense treaty with Japan and likely would be pulled into any dispute between the quarreling neighbors. Security experts said little would change because of the exchange, but it was a positive step for Japan.
"China's reaction is a good sign. It means that Japan's message got across," said Toshiyuki Shikata, a retired Japan Ground Self-Defense Force lieutenant general who works as a professor at Teikyo University.
China cannot concede the issue because it would look weak in other territorial disputes, Shikata said. Meanwhile, Japan has to prevent China from establishing the islands as its own because they could be lost forever.
The Senkaku islands are strategically important to Japan. They are rich is resources and serve as a protracted buffer to its much larger neighbor to the west.
The Chinese have designs on the islands as they continue to swallow up Asia-Pacific territory to fuel what many experts say is unsustainable economic growth. This, in turn, has led in recent years to a dramatic modernization of their military. China has claimed disputed islands and waters throughout the region, creadting potential threats to freedom of navigation along key trade routes.
---
---
---
---