China conducts combat drills in South China Sea
by
Wyatt Olson
July 9, 2016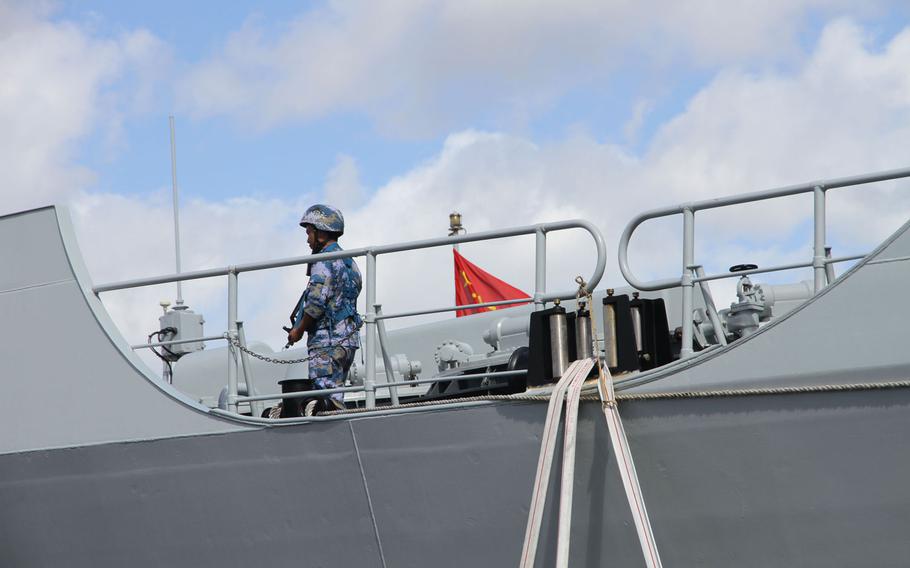 Chinese navy ships have conducted combat drills Friday near its most southern province of Hainan and the Paracel islands in the South China Sea, China's Ministry of Defense said on Saturday.
The drills come on the heels of the announcement this week by the United States and South Korea to deploy a THAAD missile defense system in South Korea.
China's Foreign Ministry said it "firmly opposes" that deployment.
The drills come just days away from the expected ruling by the Permanent Court of Arbitration on July 12 on a case filed by the Philippines over disputed territory in the South China Sea. China has said it will not abide by the findings of the arbitration court.
Ships from China's northern, eastern and southern fleets took part in the drills, which the state-run news agency Xinhua called an "annual routine military exercise that covered all sorts of combat platforms, including the air arm, submarine, surface vessel and coastal defense force."
The focus was on "air control operations, sea battles and anti-submarine warfare," Xinhua said