China at odds with US, allies over its newly declared 'defense zone'
by
Erik Slavin slavin.erik@stripes.com
November 25, 2013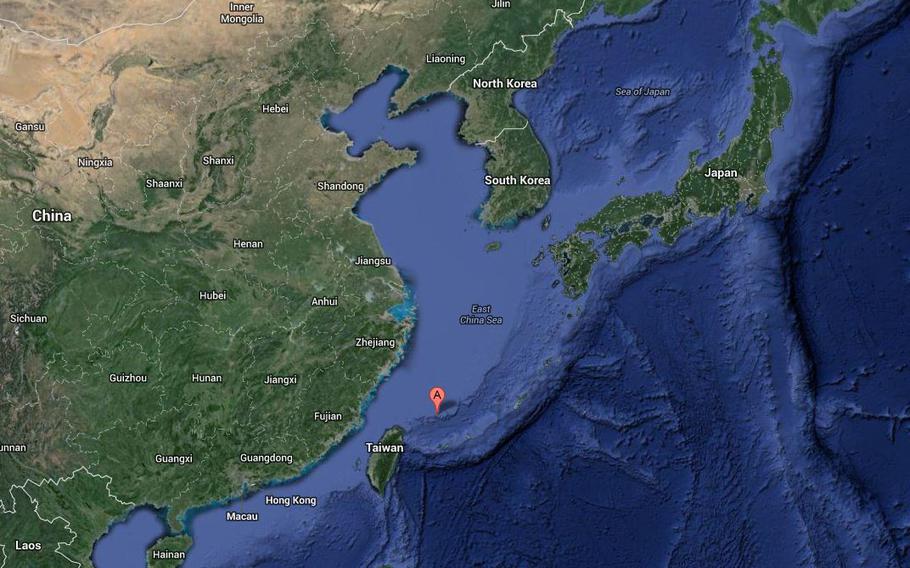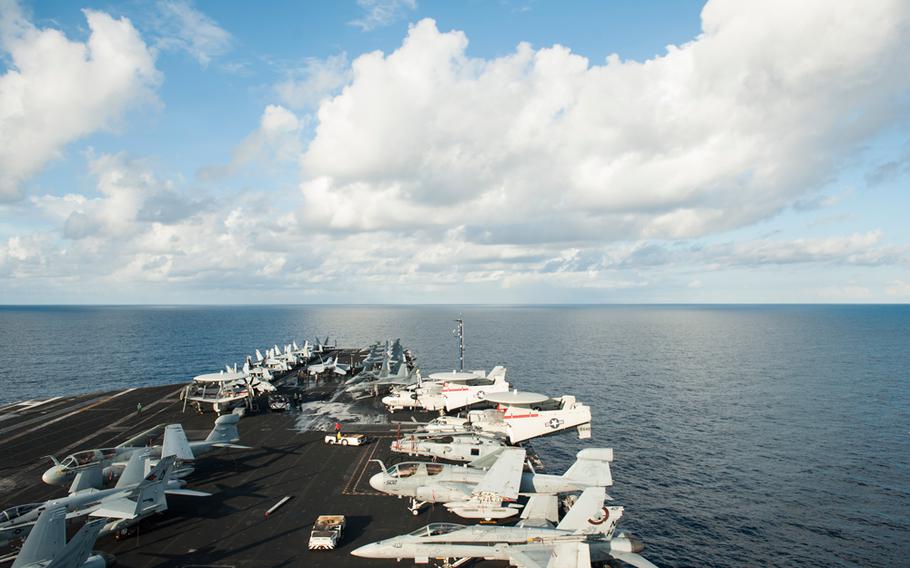 YOKOSUKA NAVAL BASE, Japan – China is firing back with criticism of the United States and Japan after the two countries refused to recognize its creation of an "air defense zone" directly over islands administered by the Japanese.
Meanwhile, Japanese Prime Minister Shinzo Abe told Japan's parliament during a televised session Monday that China's move represented a dangerous escalation of the territorial dispute over the Senkaku islands, which China claims for its own as the Diaoyu Islands.
The East China Sea defense zone, stretching roughly 600 miles from north to south on a map released by Beijing, includes Senkaku.
The announcement of the zone Saturday drew immediate rebukes from officials in Washington and Tokyo for escalating an already-tense dispute over possession of the uninhabited islands, which are believed to have abundant energy and fishery resources in their nearshore waters.
"We demand the U.S. side to earnestly respect China's national security, stop making irresponsible remarks for China's setup of the East China Sea Air Defense Identification Zone and make concrete efforts for the peace and stability in the Asia-Pacific region," Col. Yang Yujun, Chinese defense ministry spokesman, said Sunday.
China's air force conducted its first patrol flight of the purported zone Saturday. It published several rules for aircraft, including one demanding that flight plans be reported to China's Ministry of Foreign Affairs or its civil aviation administration. Much of the zone is generally considered to be international airspace.
"China's armed forces will adopt defensive emergency measures to respond to aircraft that do not cooperate in the identification or refuse to follow the instructions," according to the announcement on China's defense ministry website.
On Monday, Abe flatly rejected China's demands.
"The measures by the Chinese side have no validity whatsoever for Japan, and we demand China revoke any measures that could infringe upon the freedom of flight in international airspace," Abe told a legislative session, according to translation by The Associated Press. "It can invite an unexpected occurrence and it is a very dangerous thing as well."
Seoul has also protested China's plans for the defense zone, which begins southwest of South Korea's Jeju Island. Defense Ministry spokesman Kim Min-seok said South Korea's control over the area remains unchanged and Seoul won't notify China when its planes pass through the region, according to AP.
U.S. Defense Secretary Chuck Hagel reiterated Saturday that the Senkaku islands fall under the U.S.-Japan security alliance, which obligates the United States to defend the territory against any potential attempt to seize them.
The islands were transferred from U.S. to Japanese possession in 1972, along with Okinawa. China does not recognize the legitimacy of the transfer and claims the islands should have been returned to them along with Taiwan following World War II.
Hagel said China's announcement of the defense zone "will not in any way change how the United States conducts military operations in the region," according to a statement.
"We view this development as a destabilizing attempt to alter the status quo in the region," Hagel added. "This unilateral action increases the risk of misunderstanding and miscalculations."
In Geneva, Secretary of State John Kerry called Saturday for China to "exercise caution and restraint" and warned that implementing the zone could increase chances of a dangerous incident, according to media reports.
The dispute over the Senkaku islands escalated following Japan's purchase of the islands from private owners in 2012. The purchase drew strong words from Chinese officials and anti-Japanese street demonstrations in Chinese cities. The disputed claims on the islands have also drawn repeated fighter jet scrambles and maritime contacts during the past year.
On Sunday, Japanese Foreign Minister Fumio Kishida reiterated that Senkaku was "an inherent part of Japan" and rejected China's move as a violation of international law.
"Japan will continue to respond firmly but in a calm manner against China's attempt to unilaterally alter the status quo by coercive measures with determination to defend resolutely its territorial land, sea and airspace," Kishida said, according to a transcript posted on the foreign ministry's website.
China's claim on Japan-administered Senkaku is part of a much larger territorial claim that encompasses most of the East and South China seas. China claims hundreds of islands and reefs based largely on historical discovery.
The Philippines, Vietnam, Taiwan, Malaysia, Indonesia and Brunei have their own claims, and argue that international law invalidates China's claims.
As China's military continues to rapidly modernize, it has grown increasingly assertive in its claims; for example, Beijing uses Coast Guard cutters and maritime surveillance ships to control access to reefs a little more than 100 miles away from the main Philippine islands.
China's assertiveness has led some of its neighbors to explore closer military ties to the United States, which is rebalancing its global posture toward the Pacific. The U.S. plans to base 60 percent of its ships and 60 percent of its air assets in the Pacific by 2020, according to Pentagon reports.
slavin.erik@stripes.comTwitter:@eslavin_stripes