China ambassador to London: South China Sea patrol 'not the way to play an important role'
by
Caitlin Doornbos
July 20, 2020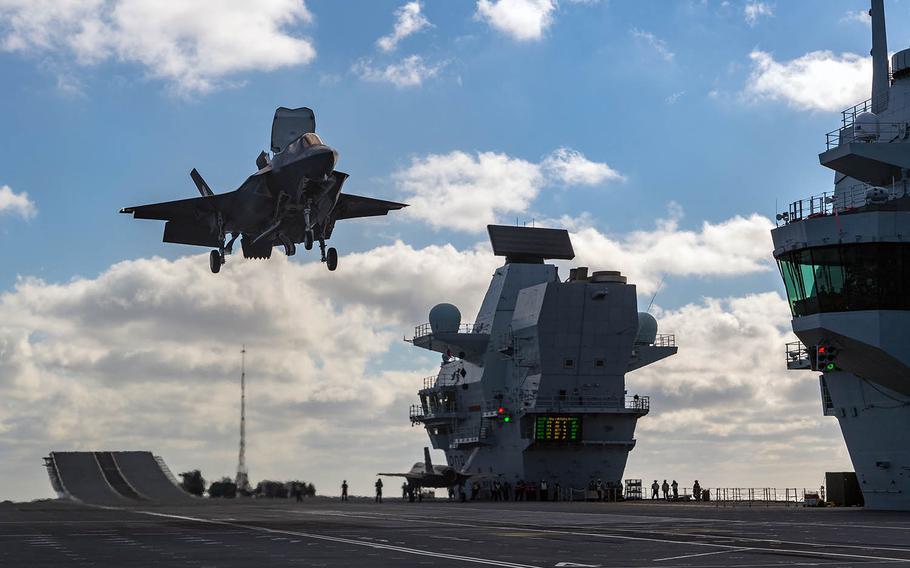 China's ambassador to London said the United Kingdom should not "gang up with the United States on the Chinese" in the South China Sea, according to a report in the London newspaper The Times.
Ambassador Liu Xiaoming, in an interview with The Times, expressed dismay over Britain's plans to send its aircraft carrier HMS Queen Elizabeth on patrol to the South China Sea next year, the newspaper reported Saturday.
"After Brexit I think the U.K. still wants to play an important role in the world," he told The Times. "That is not the way to play an important role."
Beijing claims nearly all of the South China Sea as its territorial waters and believes it has a historic right to the region.
However, a United Nations panel in 2016 ruled in a case brought by the Philippines that China's claims are invalid. China bases its claims on its own early maps that include a line that encompasses the South and East China Seas.
On July 13, Secretary of State Mike Pompeo for the first time announced the official U.S. stance rejecting China's claims and operations in the South China Sea. A day later, the USS Ralph Johnson sailed by the Spratly Islands to challenge claims there.
"We are making clear: Beijing's claims to offshore resources across most of the South China Sea are completely unlawful, as is its campaign of bullying to control them," Pompeo said.
The aircraft carriers USS Nimitz and USS Ronald Reagan have been operating in the South China Sea since June, according to the Navy. The U.S. has also stepped up the pace of freedom-of-navigation operations it's conducted regularly near the Spratly and Paracel island groups since 2017. The chains are subject to competing claims by nations bordering the South China Sea, including China.
U.K. Defense Minister Gavin Williamson in February 2019 announced the carrier's first operational mission would include the South China Sea, "making a global Great Britain a reality."
The Queen Elizabeth, commissioned in 2017, took its maiden voyage, to the U.S., in August 2018 but has yet to undergo its first operational patrol, which is scheduled for next year, according to a Royal Navy statement on May 25.
The ship will carry both British and American F-35 Lightning II fighter jets on upcoming patrols, Williamson said last year during a speech at the Royal United Services Institute for Defense and Security Studies.
The Royal Navy in 2018 and 2019 sent frigates through the South China Sea. The frigate HMS Argyll and the guided-missile destroyer USS McCampbell last year conducted the first U.S.-U.K. joint military exercise in the South China Sea since Beijing began militarizing islands there, 7th Fleet officials said at the time.
doornbos.caitlin@stripes.com Twitter: @CaitlinDoornbos