GALLERY
Cherry trees not on chopping block in Yokota Air Base clearing effort
by
Seth Robson
February 22, 2016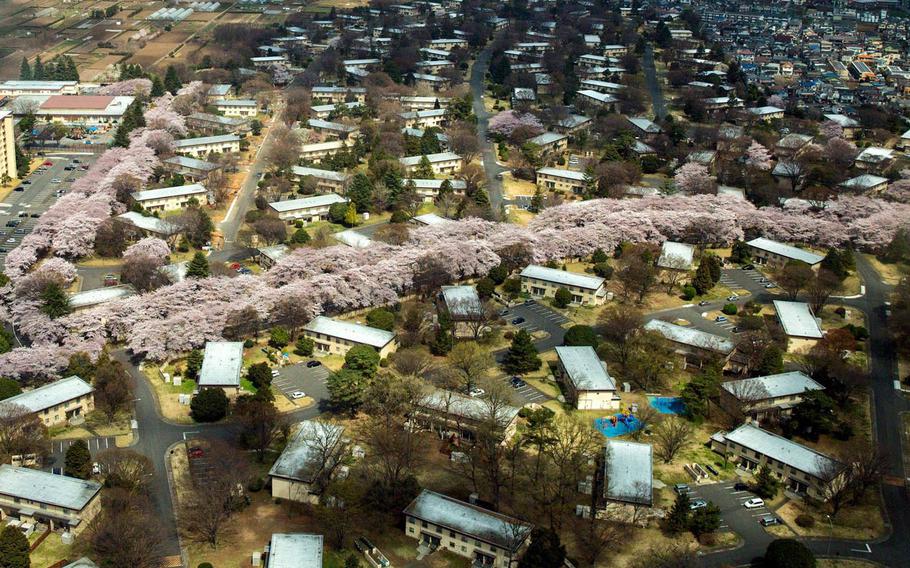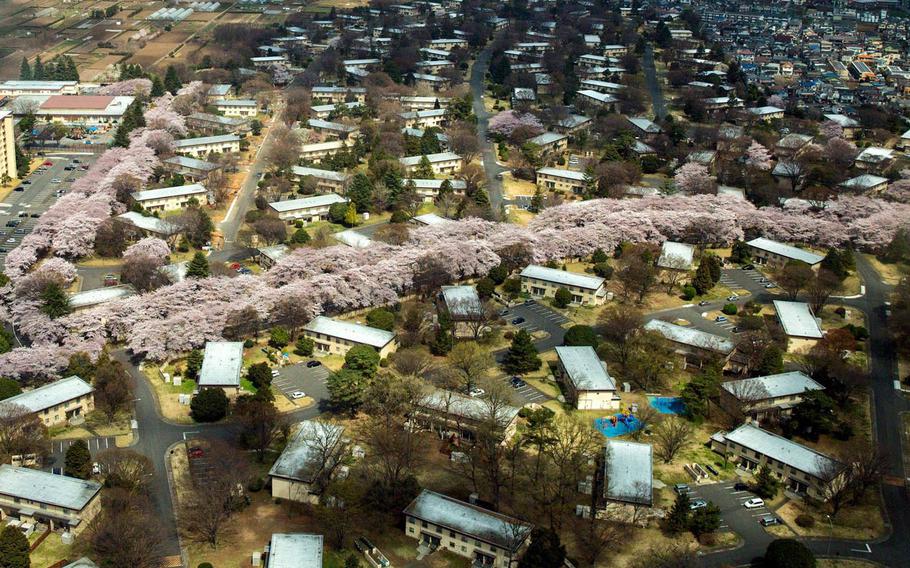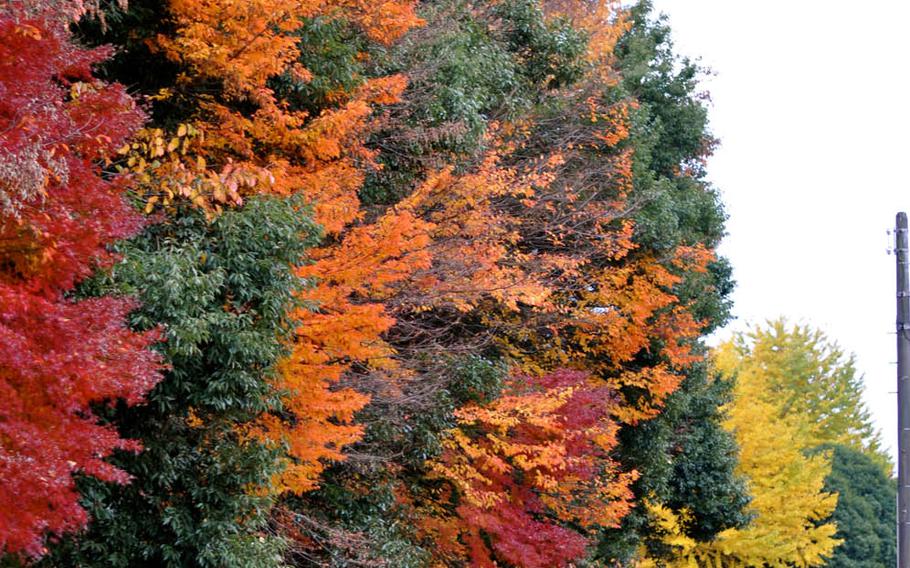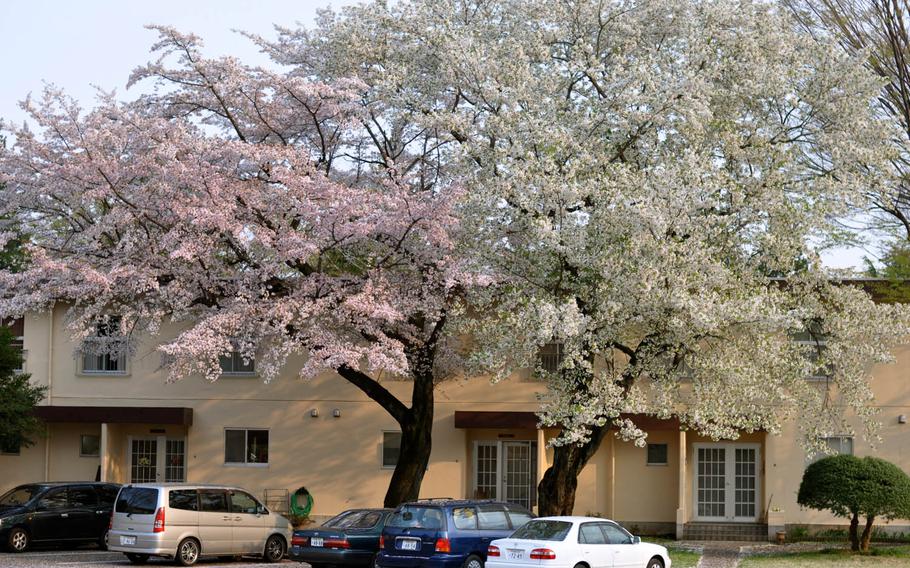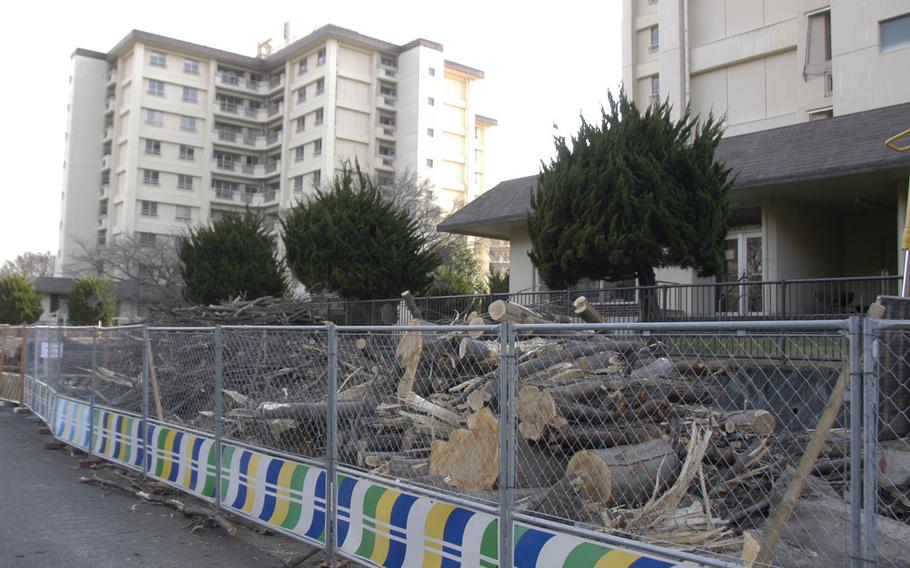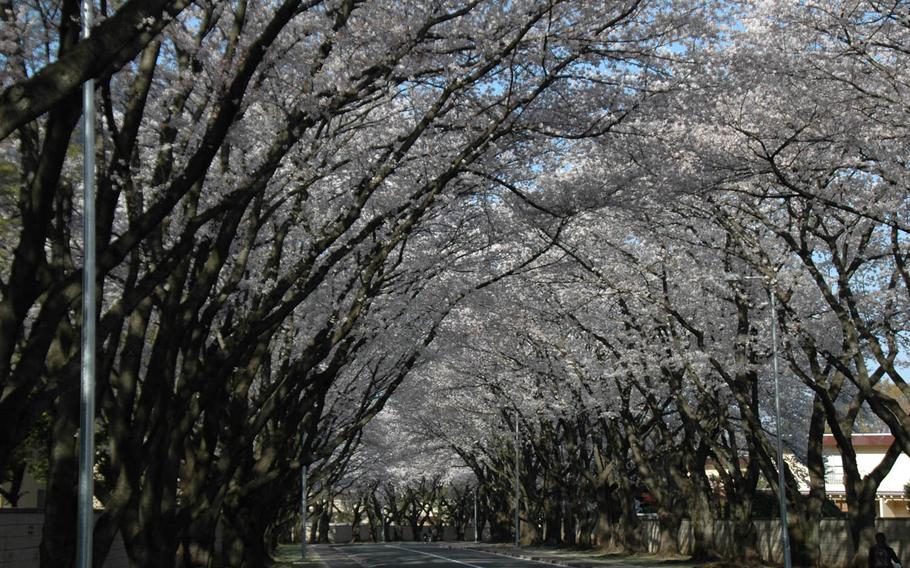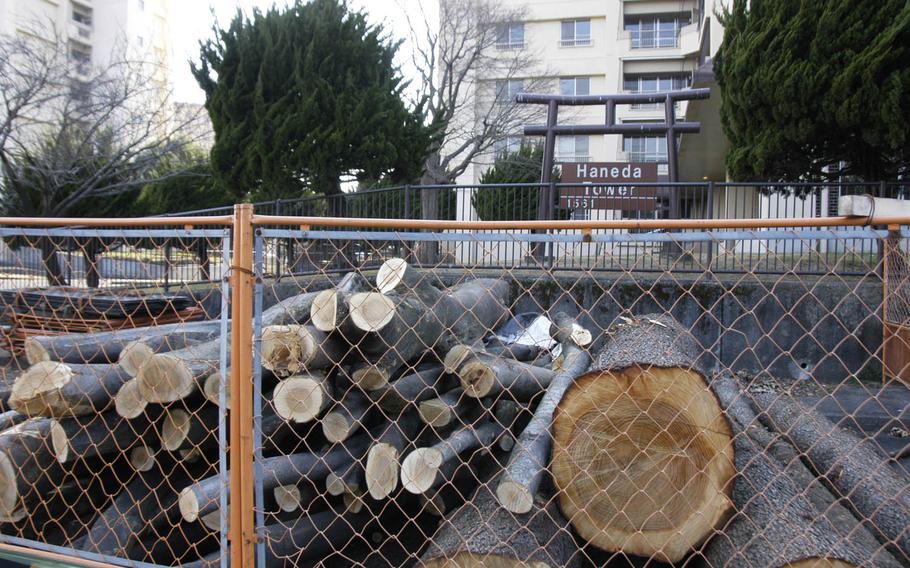 YOKOTA AIR BASE, Japan — The sound of chain saws and falling trees had some residents worrying that springtime around Yokota Air Base might be a little less beautiful this year.
Fear not, base officials say; the beloved cherry trees that form impressive canopies along some base streets each year are not on the chopping block.
Some 560 trees are being removed from U.S. Forces Japan's home in western Tokyo, the Air Force said, because they are near the end of their life expectancy or are starting to damage housing, work buildings, electrical and sewer lines, sidewalks and drainage systems.
"To avoid significant damage to base property and even to base occupants we are removing the sick trees posing the greatest threat," said 374th Airlift Wing spokesman Master Sgt. Christopher Marasky.
An alarmed longtime Yokota Air Base resident, Elizabeth Frost, said she and her neighbors feared for the Japanese cherry blossom trees after painted red circles appeared on trees last month near base housing and work areas. Two days before workers started cutting last week, residents found notices about the operation taped to their doors, said Frost, who is the wife of a civilian Department of Defense worker.
"You can hear the saws going nonstop," she said of the tree-¬felling, which is contracted to finish in November.
There are more than 10,000 trees at Yokota, but it is the cherries that attract the most attention. Each spring, crowds of people can be spotted posing for photographs among the blossoms.
Frost said she has enjoyed watching the trees change color in the fall and bloom in spring for the past nine years.
"As I walk around the base and see these (red markings), I am worried and saddened that in years to come I won't be able to see these beautiful changes because there won't be any trees left, only these drab cream buildings," she said.
There are no plans to remove any of the cherry trees, Marasky said.
The U.S. government is paying Japanese contractors $430,000 to take down the trees, which include keyaki, hiba, touhi, ego, sawara and enoki varieties.
"The removal will open access to blocked sidewalks, remove the threat of damaged or downed power lines and mitigate the chance of clogged storm drains often causing parts of base to flood," he said.
Yokota's tree population will remain plentiful after the removal, with more than 10,000 remaining, Marasky said. More than 100 new trees will be planted during spring and summer, he noted.
Tokyo-area sakura are expected to blossom about March 26, according to a Japan Weather Association forecast.
robson.seth@stripes.com Twitter: @SethRobson1
---
---
---