Cheonan memory hangs over U.S. and S. Korea military exercise
by
Jon Rabiroff
July 26, 2010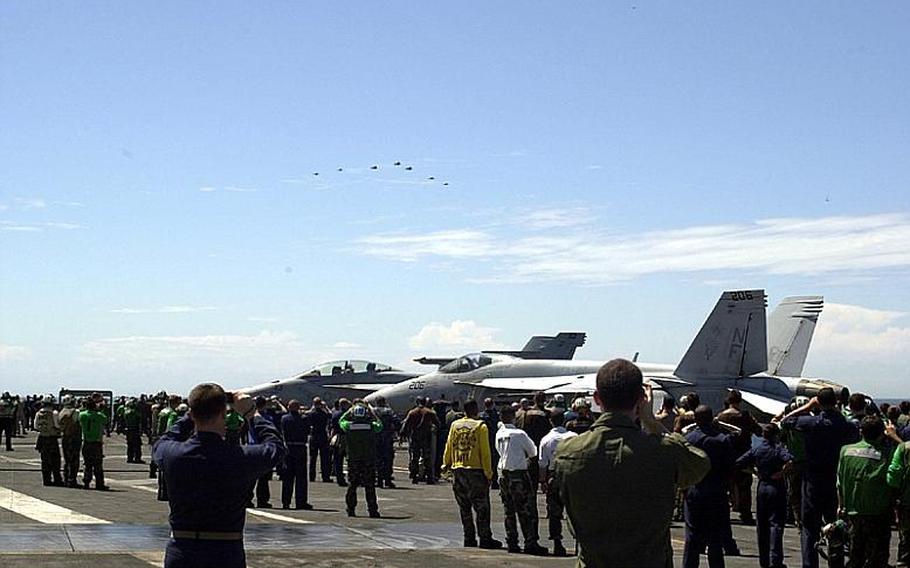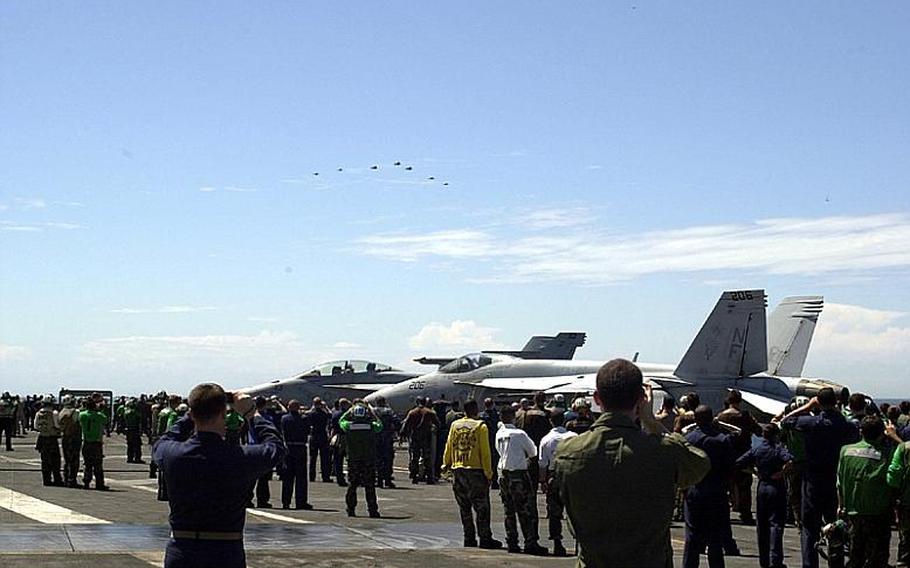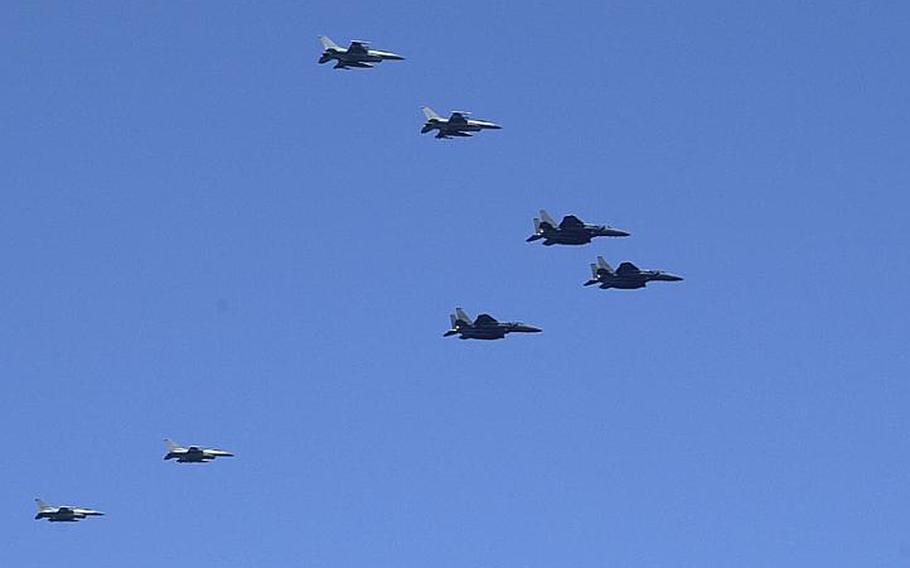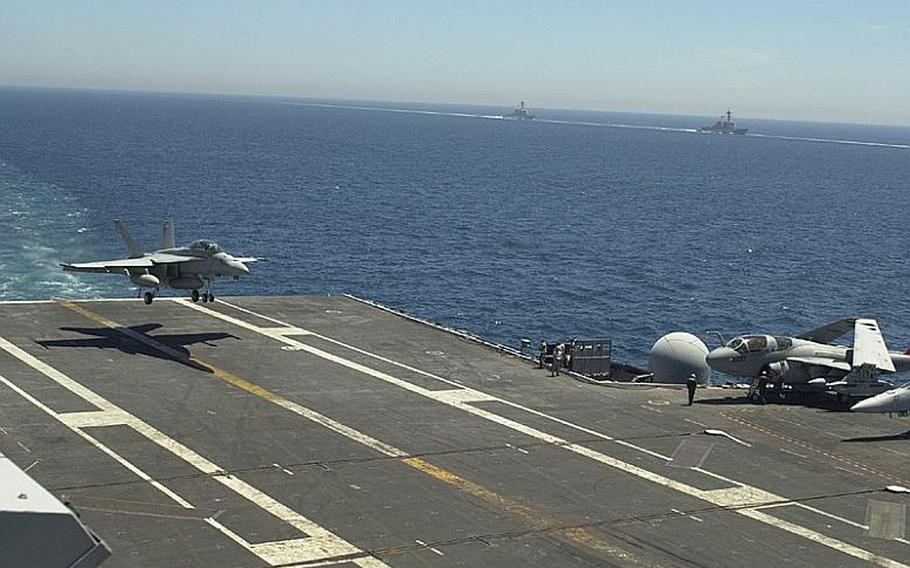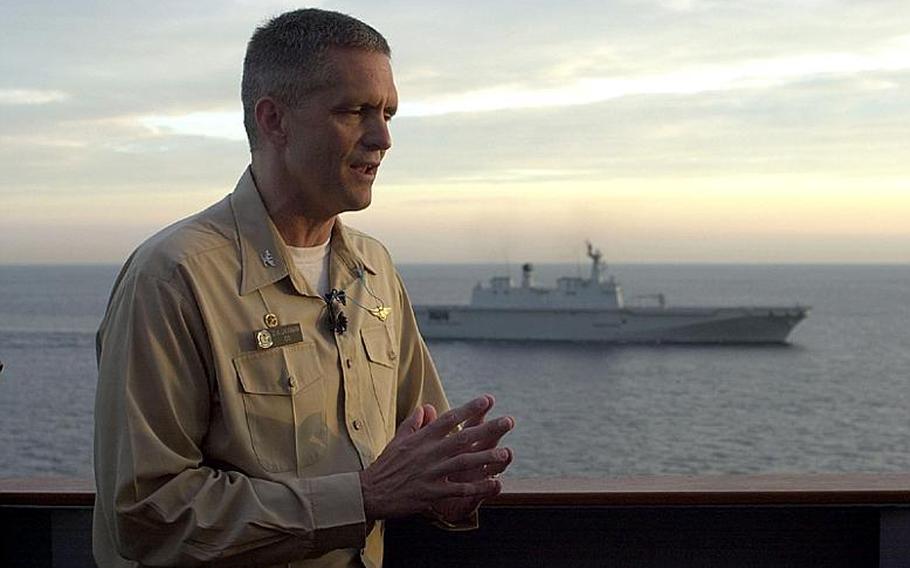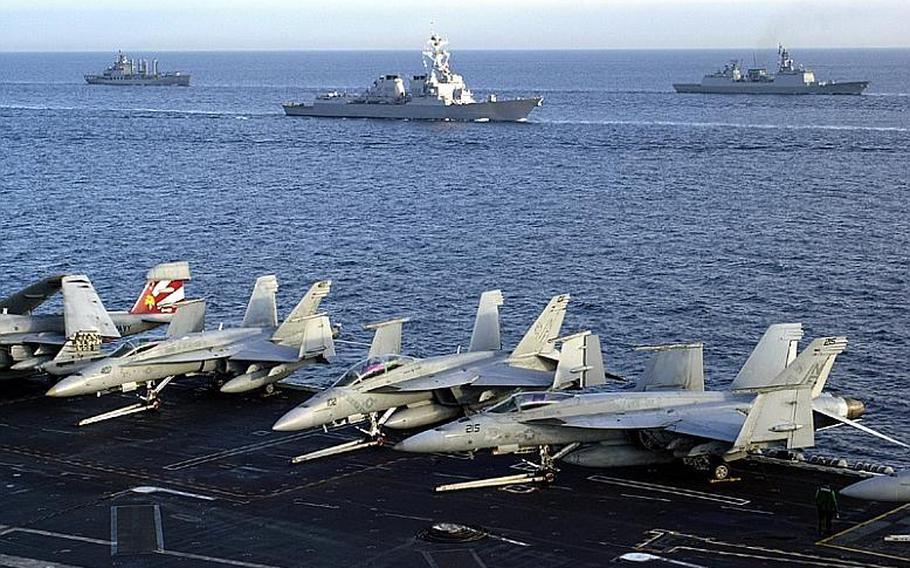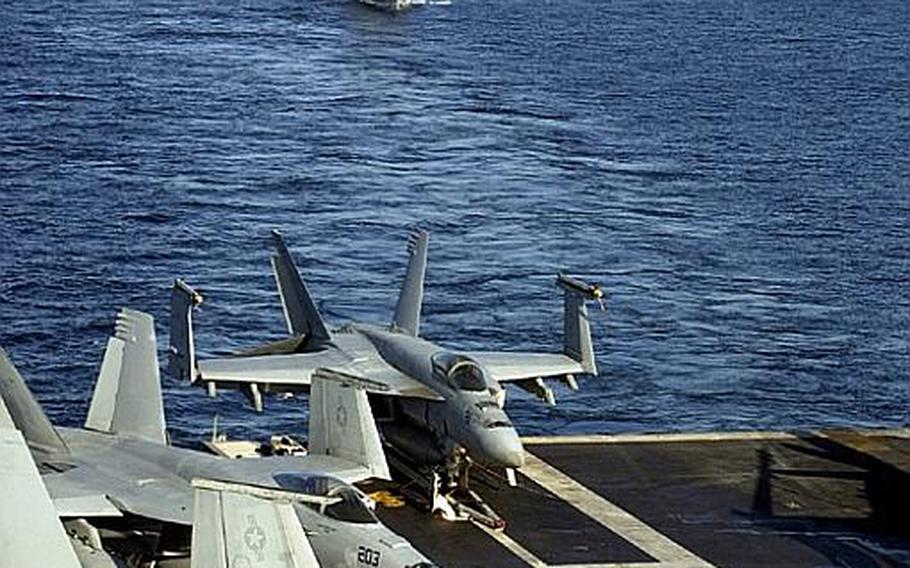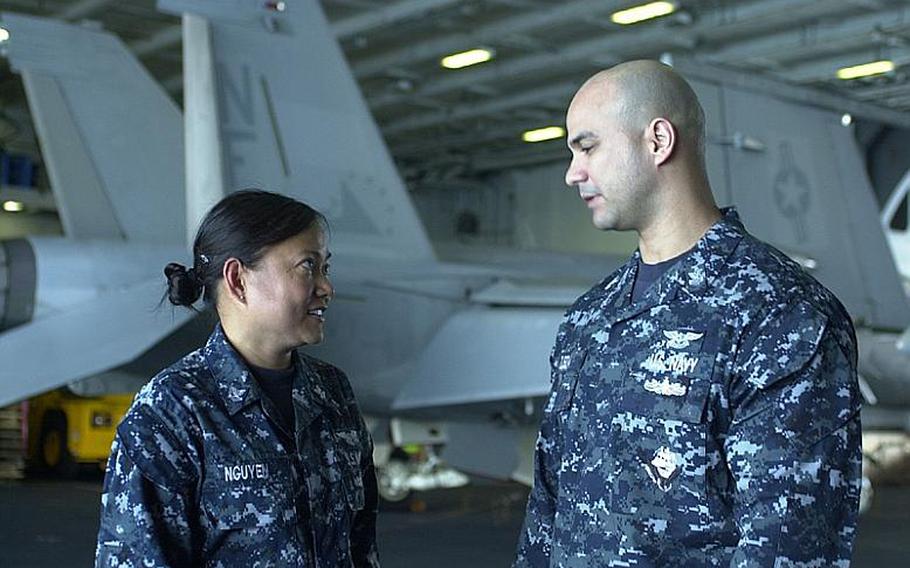 ABOARD THE USS GEORGE WASHINGTON — Shortly after dawn Monday, 13 U.S. and South Korean ships and a submarine assembled in tight formation off the east coast of the Korean peninsula.
In previous years, the South Korean warship Cheonan would have joined such a gathering. Instead, the absence of the ship — which sank following an alleged North Korean torpedo attack in March — lingers over virtually every aspect of the four-day Invincible Spirit exercise.
As he kept an eye on the warships moving into position within 500 yards of one another in the Sea of Japan, USS George Washington commander Capt. David A. Lausman called the Cheonan sinking "the perfect example of that unpredictability" for which the U.S. and South Korean militaries are constantly training.
And this week, U.S. military officials say anti-submarine warfare is getting more attention than usual.
"Any surface ship is vulnerable to being shot and sunk," Lausman said. "Any submarine has that capability. We are always looking for submarines."
One of the people involved in doing that is Cmdr. Ray Hesser, commander of the George Washington's HS-14 anti-submarine helicopter squadron, which responds with sonar equipment anytime "there's some sort of a tipper or a sniff" from other sources of potential unfriendly submarines in an area.
A helicopter is sent to that area and hovers, lowering a sonar device to varying depths in the water.
North Korean leaders have threatened to take "physical" action and use a "nuclear deterrent" in response to the staging of the exercise, during which 8,000 U.S. and South Korean servicemembers are putting 20 ships and submarines and 200 aircraft into use.
U.S. officials have been coy about whether any North Korean submarines or other sorts of equipment have been detected near the exercise being primarily conducted in international waters. Lausman declined comment Monday when asked.
"There are lots of other countries with submarines in this area," Hesser said. But in the case of North Korea's submarines, he said, "We expect them to be more coastal-based [in] shallow waters."
Since the exercise began, U.S. Navy officials have avoided talking about any potential shortcomings in the South Korean navy that may have made the Cheonan vulnerable to attack, saying it is difficult to prepare for any "irrational" or "unpredictable" enemy.
Hesser compared the sinking of the Cheonan to a sucker punch.
"It doesn't really say how good a fighter you are," he said.
After the ships dispersed Monday, aircraft spent hours taking off and landing from the deck of the George Washington. In the early afternoon, hundreds of crewmen went to the flight deck to watch as four waves of aircraft participated in a flyover in formation.
Aboard the ships, the Cheonan remained a hot topic of discussion among high-ranking officers on the bridge, and also the rank-and-file down below.
Petty Officer 2nd Class Linhha Nguyen, the George Washington's 2009 "Sailor of the Year," said the sinking of the Cheonan and the loss of 46 crewmembers was "pretty sad to hear. It could have been any of us."
It was particularly upsetting to relatives of Navy personnel, she said.
"They watch the news every day," she said of her family. "They're worried about the people out here. I don't feed them too much information. They would get worried."