Charges dismissed against Okinawa-based Marine accused of sexual assault
by
Matthew M. Burke
January 9, 2019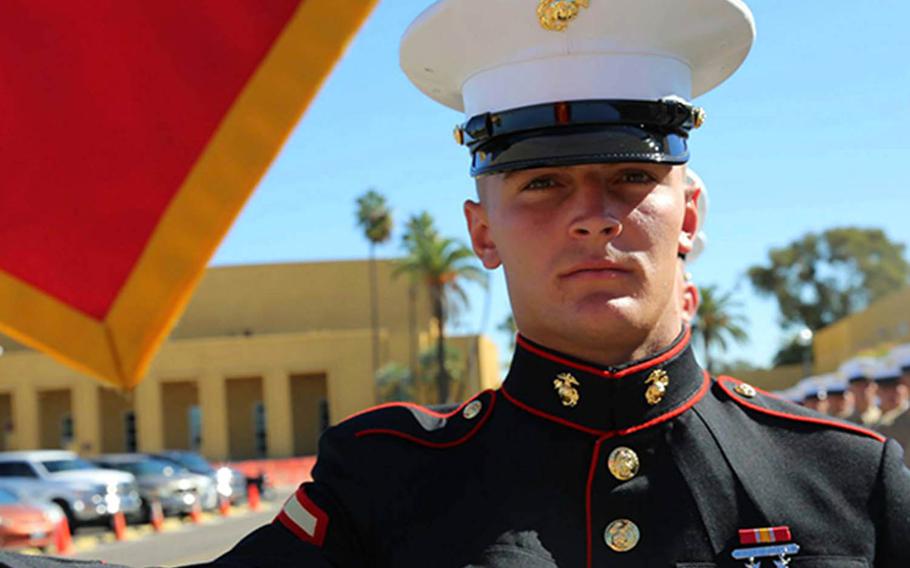 CAMP FOSTER, Okinawa — Marine prosecutors Monday dropped sexual-assault charges against a sergeant accused in April of having sex with a female Marine reportedly too intoxicated to consent.
Sgt. Morgan Bergdahl, of Combat Logistics Battalion 31, 31st Marine Expeditionary Unit, was scheduled to appear Monday for the start of court-martial proceedings on four counts of sexual assault and four of abusive sexual contact.
"The charges against Sgt. Bergdahl have been dismissed without prejudice," III Marine Expeditionary Force spokesman 1st Lt. David Mancilla wrote in an email to Stars and Stripes.
Mancilla did not explain specifically why the charges were dropped. He referred to the Manual for Courts-Martial, including a section that requires authorities to take the victim's views into consideration before dismissing charges.
A dismissal without prejudice means the charges against Bergdahl could be refiled later.
Bergdahl had been held in pretrial confinement on Okinawa since April 25.
According to a copy of the charge sheet, Bergdahl assaulted the unnamed female Marine on or about April 21. Prosecutors also alleged Bergdahl caused the woman bodily harm during the incident.
Bergdahl knew, or should have known, that the woman was too intoxicated at the time to consent to sex, according to the charge sheet.
Bergdahl signed on for his current enlistment in August 2014, the charge sheet said. He was nearing the end of his four-year term when the alleged incident took place.