Ceremony on Iwo Jima marking battle's 75th anniversary is canceled because of coronavirus
By
Matthew M. Burke and Aya Ichihashi
March 9, 2020
---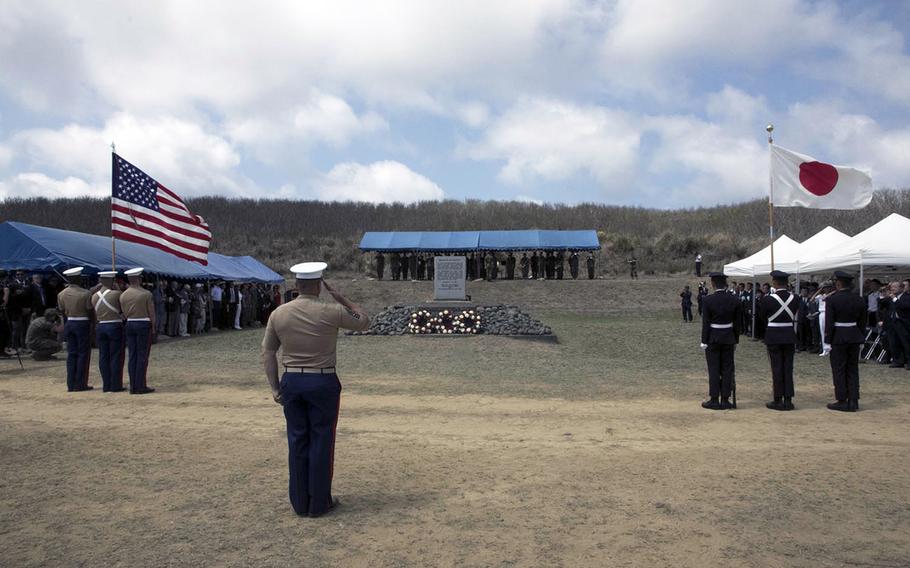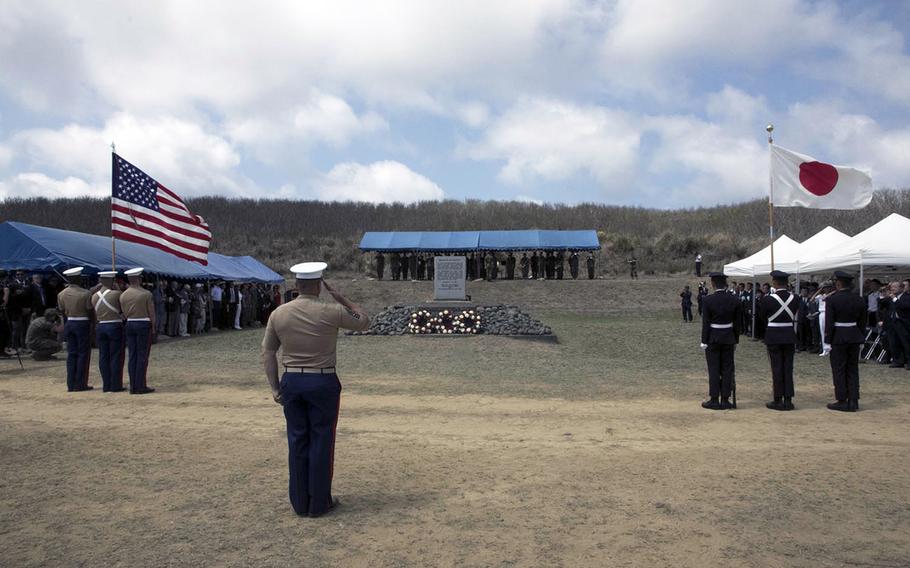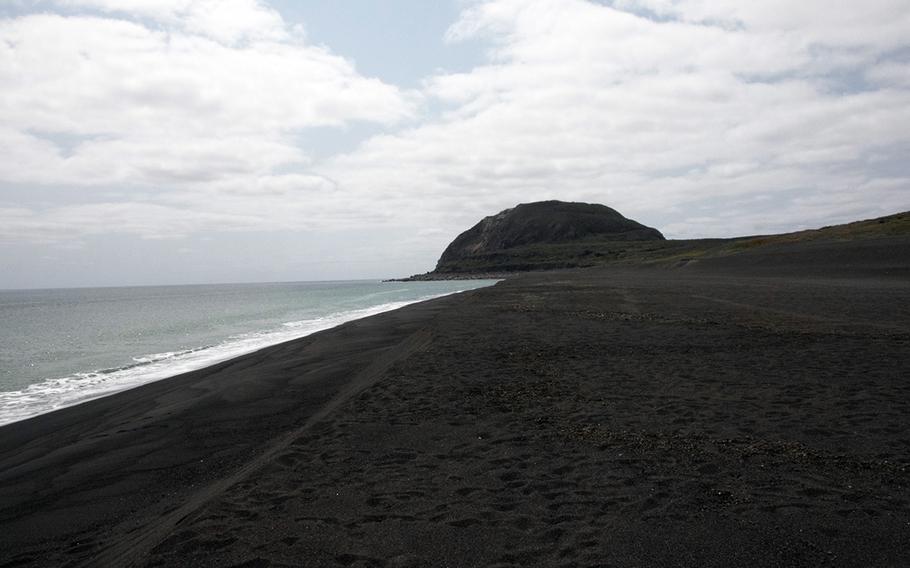 • Stars and Stripes is making this story and other coverage of the coronavirus pandemic available free of charge. See other stories here, and sign up for our daily coronavirus newsletter here.
CAMP FOSTER, Okinawa — A ceremony that was to reunite American and Japanese veterans of the Battle of Iwo Jima on the 75th anniversary of the bloody World War II campaign has been canceled due to concerns over the new coronavirus.
Survivors have made the sojourn to the infamous tear-shaped volcanic island since 1985 for the Reunion of Honor ceremony. The event — held at an obelisk overlooking the invasion beach of what is now referred to as Iwo To — also draws a host of military and government VIPs as well as members of the III Marine Expeditionary Force on Okinawa.
"Out of an abundance of caution due to the COVID-19 outbreak, the 75th Reunion of Honor event on Iwo Jima which was scheduled to occur 28 March has been cancelled," III Marine Expeditionary Force spokeswoman Lt. Col. Kelly Frushour wrote Saturday in a statement to Stars and Stripes. Frushour referred further questions to the Iwo Jima Association of America Inc., which could not be reached for comment after hours Sunday.
It is unclear whether the ceremony will be rescheduled. Japanese officials referred Stars and Stripes to its Ministry of Foreign Affairs for comment, but it did not respond to inquiries on Monday.
The novel coronavirus, COVID-19, appeared first in the Chinese city of Wuhan in December and has since spread globally, leading to widespread cancellations of gatherings and events across Asia. The World Health Organization has declared it a global health emergency.
On Feb. 26, U.S. Forces Japan elevated its health protection condition, encouraged "strict hygiene" and urged commanders to refrain from holding large gatherings such as meetings, formations and training sessions.
The Battle of Iwo Jima began with an amphibious assault by Marines on Feb. 19, 1945, following months of aerial and naval bombardment by the Navy and Army Air Force. The Japanese had dug deep into the volcanic rock of the island and linked their fighting positions by a labyrinth of tunnels.
Seventy-thousand Marines took part in the 36-day battle, suffering more casualties than the Japanese with more than 6,800 killed and 19,000 wounded. On the Japanese side, approximately 18,000 were killed. Only 216 Japanese were captured alive.
Two flag raisings atop the 554-foot Mount Suribachi provided the Americans with a boost when all seemed lost. The second, which was captured by The Associated Press' Joe Rosenthal in a now iconic photograph, became a symbol of sacrifice and helped rally the people back home to support the war effort.
The island was declared secure on March 16, 1945.
burke.matt@stripes.com Twitter: @MatthewMBurke1
ichihashi.aya@stripes.com Twitter: @AyaIchihashi
---
---
---
---