Captain fired for cruelty faces fight for her career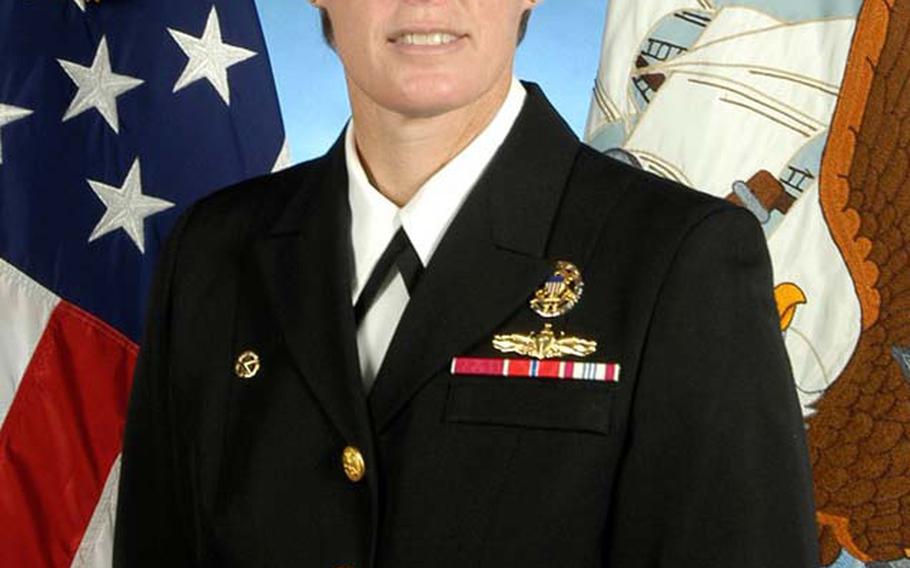 YOKOSUKA NAVAL BASE, Japan — Capt. Holly Graf's problems apparently didn't end when she was removed as captain of the USS Cowpens in January for "cruelty and maltreatment."
The embattled captain will be required to appear before a "show-cause" board if she wants to remain in the Navy, according to a Navy Times report Thursday.
Graf, who currently works at the Navy Air and Missile Defense Command in Dahlgren, Va., will face the board sometime within the next few months, Navy spokesman Cmdr. Danny Hernandez said in the report.
Graf is allowed to have an attorney represent her at the show-cause board meeting. The secretary of the Navy will then decide whether to retain Graf based on the board's recommendation.
Graf was removed at as captain of the guided-missile cruiser USS Cowpens on Jan. 13 following an Admiral's Mast convened by Rear Adm. Kevin Donegan, commander of Carrier Strike Group Five at Yokosuka, where the ship is forward deployed. Donegan removed Graf shortly before her tour was scheduled to end after an Inspector General report substantiated the following five of claims leveled against Graf: breaches of ethics, use of her office for personal gain, dereliction of duty, and both verbal and physical assault.
The Inspector General investigation reported that Graf's abusive patterns stretched back at least as far as her tour as commander aboard the USS Winston Churchill in 2003.
Graf's removal became national news in March, when the Inspector General report was released.
U.S. 7th Fleet officials at Yokosuka Naval Base deferred comment regarding Graf's case to the Pentagon on Friday.