GALLERY
Bundles of joy greet returning GW sailors at Yokosuka
---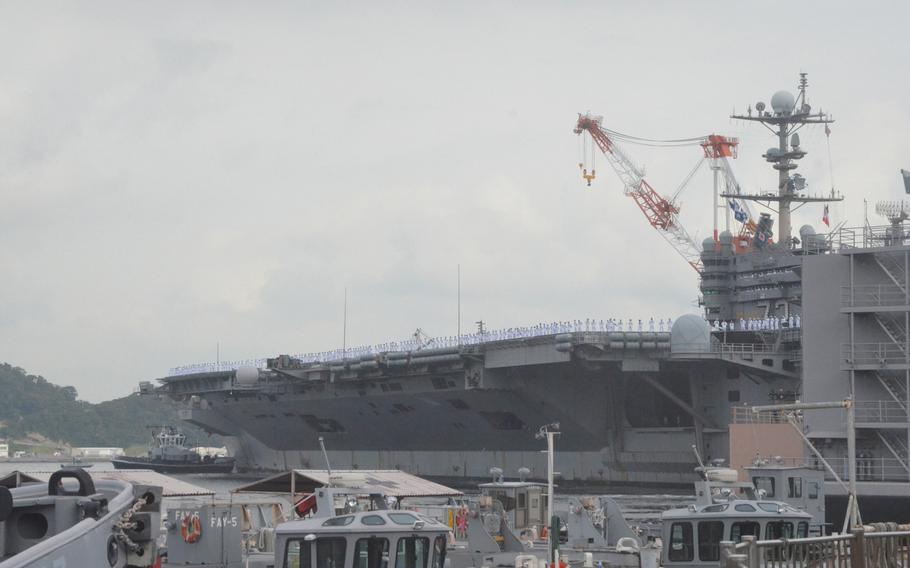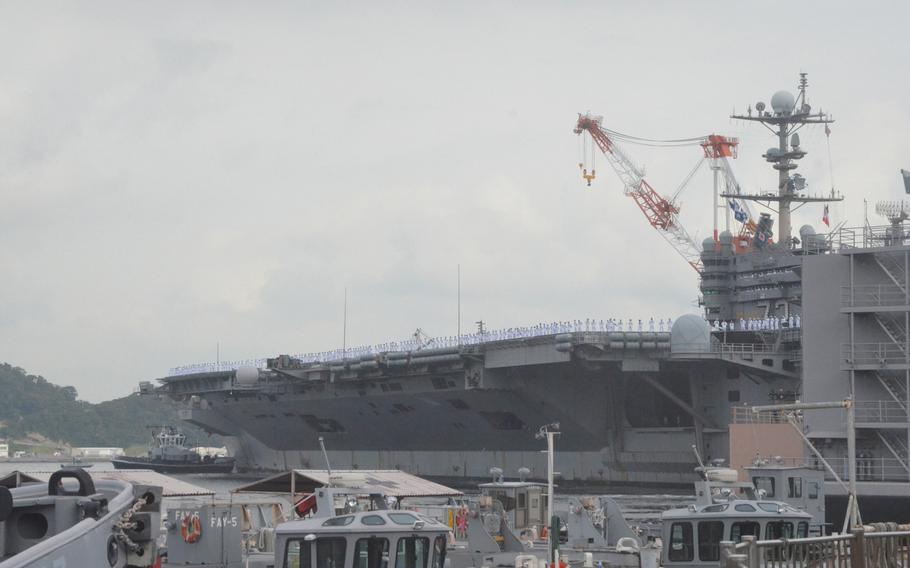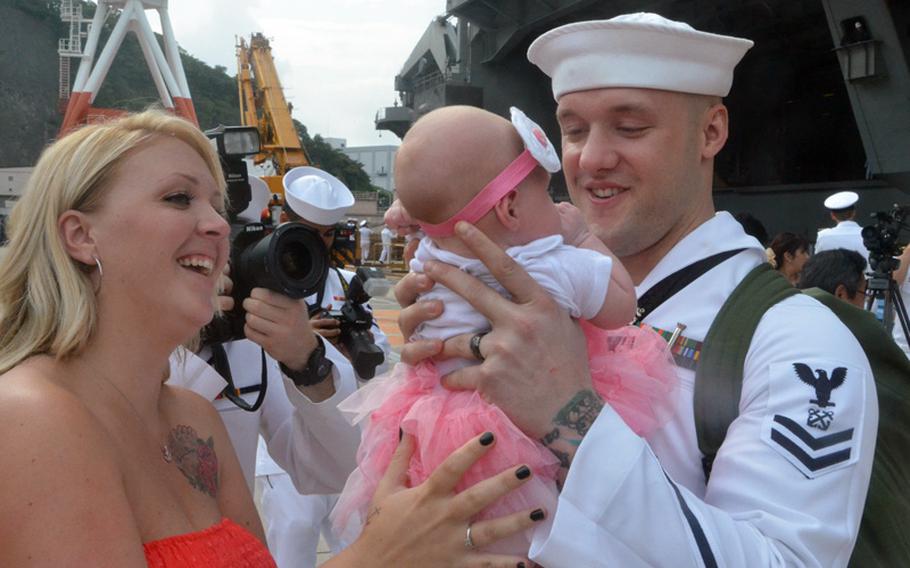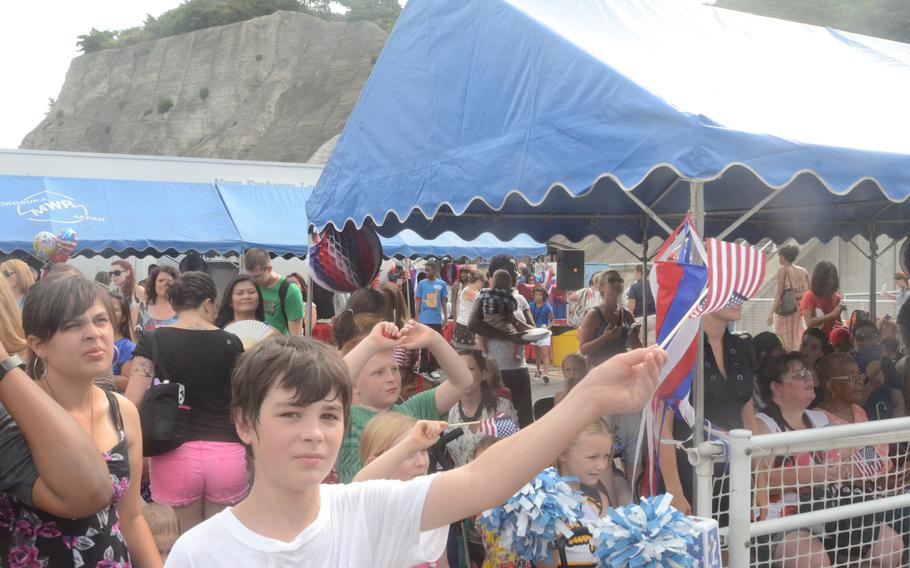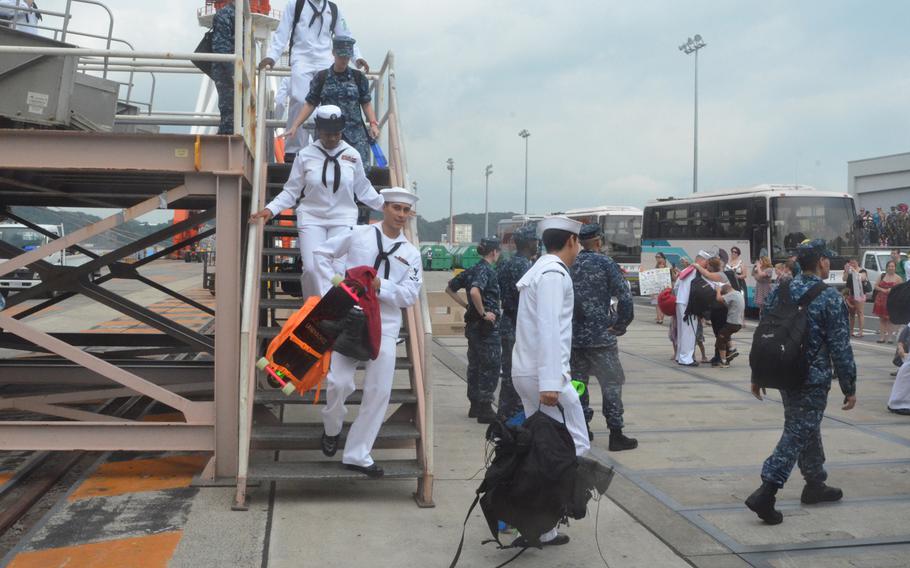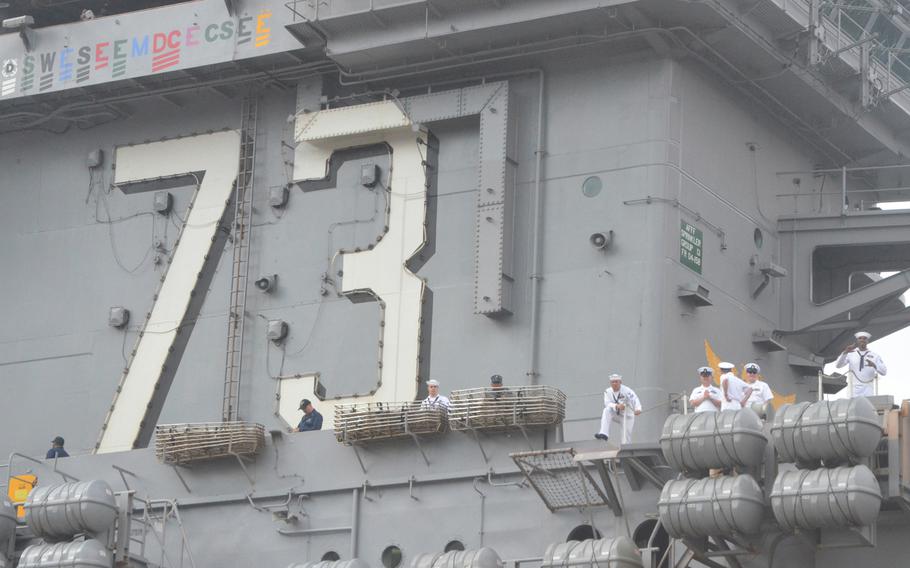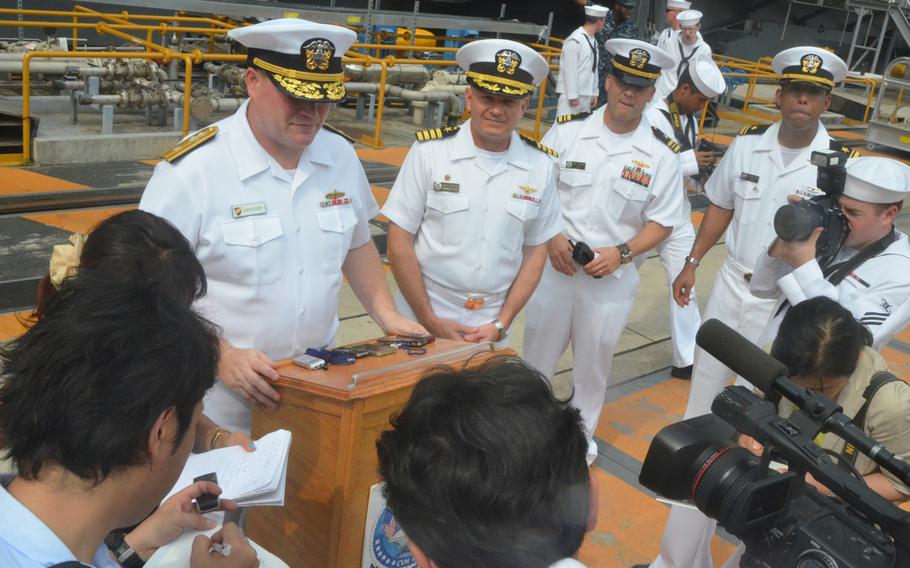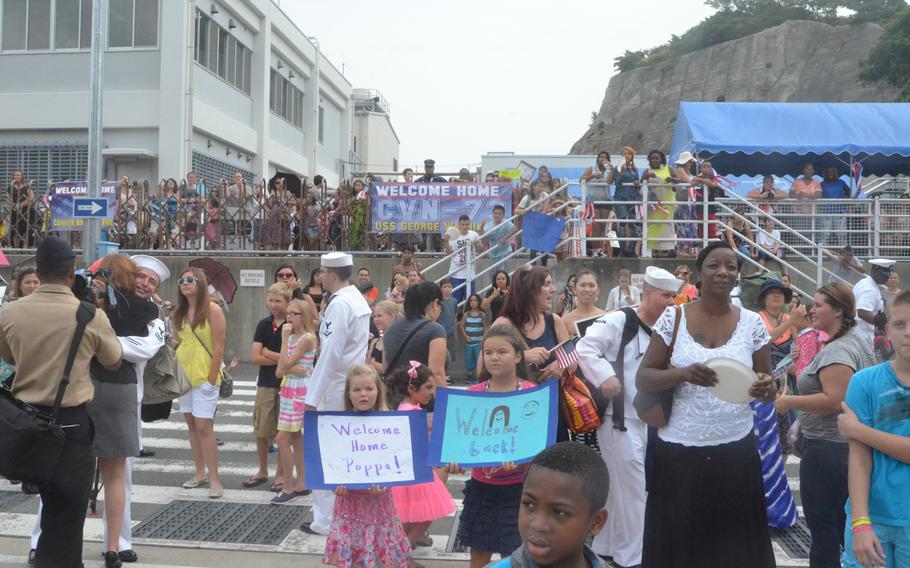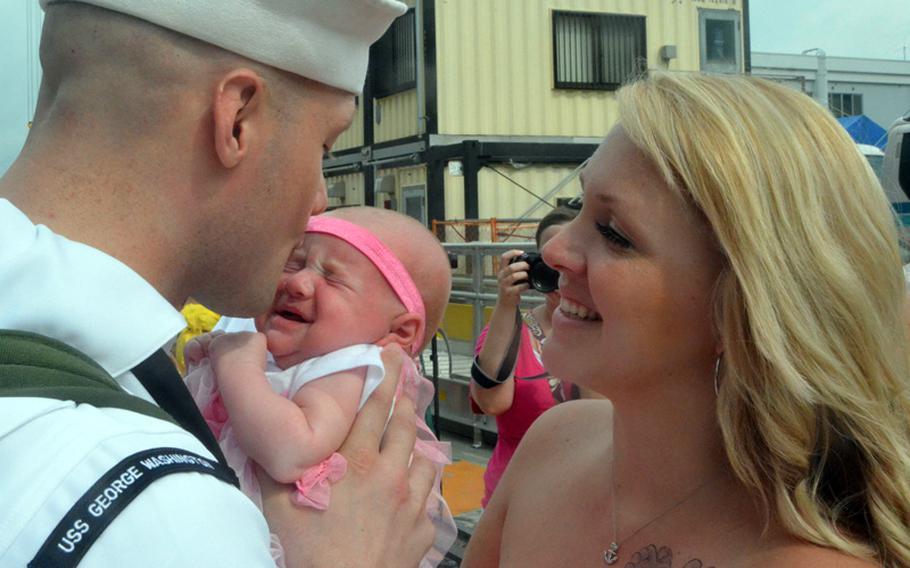 YOKOSUKA NAVAL BASE, Japan — The countdown to reunion began as soon as the USS George Washington came into view of Yokosuka harbor.
More than 100 spouses, children and friends assembled alongside Pier 12, holding up welcome signs and waving flags, scanning the flight deck for an early glimpse of their loved ones.
A row of strollers fronted the welcoming party. The first of the more than 5,000 sailors off the ship would be fathers meeting their newborn children for the first time.
"I'm anxious, I'm hoping I don't bawl my eyes out," said Diane Dyer while holding her son Reed, 4 weeks. "I can't wait to hand my son over to him."
With the gangways secured, sailors in their whites began disembarking.
Petty Officer 1st Class Robert Dyer ran up to his waiting family and planted a big kiss on the crown of his newborn son's head. As for Diane not bawling her eyes out – well, she did her best.
USS George Washington left Yokosuka on June 26 as part of its scheduled Western Pacific patrol. The ship recently participated in Talisman Saber, a biannual exercise based in Australia that included a combined 28,000 U.S. and Aussie servicemembers.
The ship will remain in Yokosuka a short time before heading back to sea for another four months or so. In the meantime, most of its sailors will get in some relaxation time. Sailors with children will be able to see them off for the first day of school on Monday.
---
---
---
---