Building new base for Marines not an option, Okinawa governor candidates say
by
Chiyomi Sumida
November 2, 2010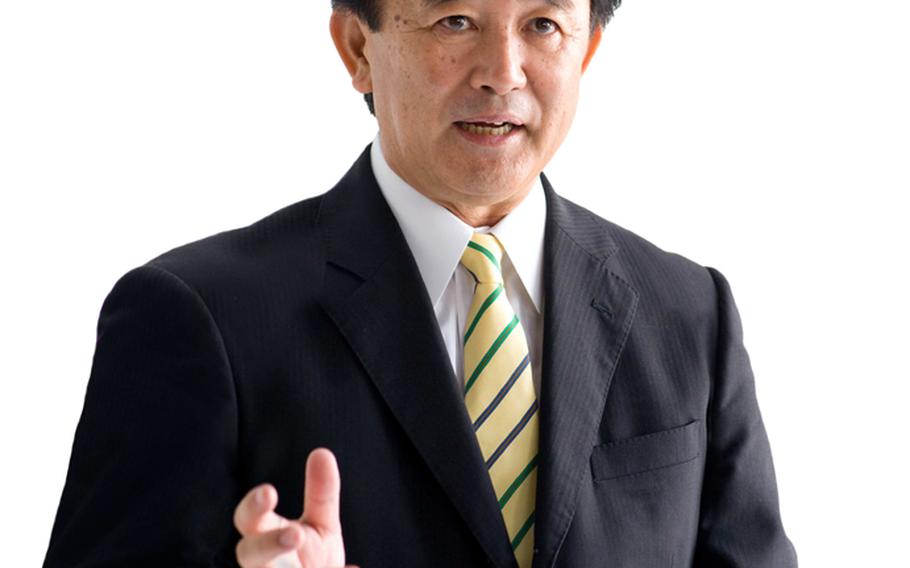 NAHA, Okinawa — During a televised debate Monday, the top candidates in the Okinawa governor's race said they would not support a new Marine air facility on the island.
Gov. Hirokazu Nakaima and his main opponent Yoichi Iha discussed many subjects during the debate, but the relocation of Marine Corps Air Station Futenma took center stage.
The overall goal of a 4-year-old agreement between the U.S. and Japan involves relocating 8,600 U.S. Marines to Guam, a decrease of nearly one-third of the U.S. troops currently on Okinawa. However, that shuffling requires construction of a new U.S. Marine base and runway on Camp Schwab and a landfill in Oura Bay near Henoko.
"Moving [the Marine operations] within Okinawa is not an option," said Nakaima, who supported such a move until a month ago.
In the past, Nakaima, 71, said he supported the 2006 bilateral agreement, with a condition to move the runway farther off the shore.
But "Nago chose [in January] a new mayor, who is against the move, and in April a mass protest rally was held," Nakaima said Monday, explaining that the voices of the Okinawan people made him rethink his stance.
For Iha, 57, the issue is even more clear-cut.
"If I become governor, I will put an end to the problem," said the anti-military former mayor of Ginowan, where Futenma is located.
Iha is calling for an immediate closure of the air station and moving the operations to Guam.
"I will never approve a landfill in Henoko waters," he said.
The Nov. 28 election has garnered international attention because the Okinawa governor can block construction of a 1.1-mile runway planned on reclaimed land in the bay. Under Japan's Public Water Body Reclamation Law, reclaiming publicly owned water areas requires the approval of the prefectural governor.
If the Okinawa governor nixes the runway project, the Tokyo government would have to amend the reclamation law if it wants to pursue the plan, according to Tetsumi Takara, professor of constitutional law at the University of the Ryukyus Law School.
"The government can submit a bill to the Diet to amend the law," Takara said. "Under the current diplomatic and security circumstances surrounding Japan, it is highly likely that such a bill would pass the Diet."
But the passage of the bill would not guarantee execution of the plan, because such a forcible approach would only ignite more protests, according to Tsuneo Watanabe, an expert in security policies and U.S.-Japan relations.
Calls for moving the Futenma air operations out of Okinawa have increased since the summer of 2009.
Yukio Hatoyama of the Democratic Party of Japan became prime minister after promising such a move. But Hatoyama stepped down in May after yielding to pressure from the United States to keep the operations on Okinawa.
---
---
---
---