Budget cuts won't come at expense of U.S. power in Pacific, Panetta says
---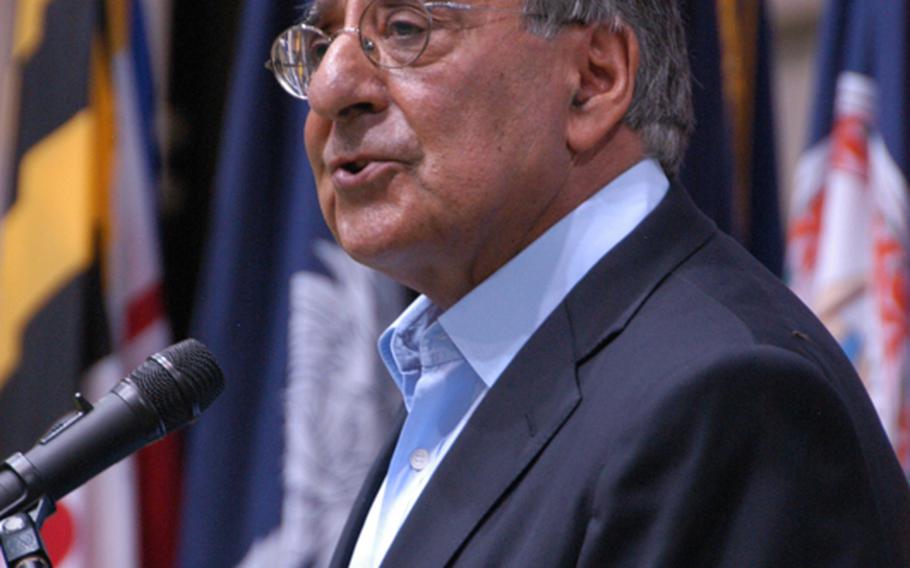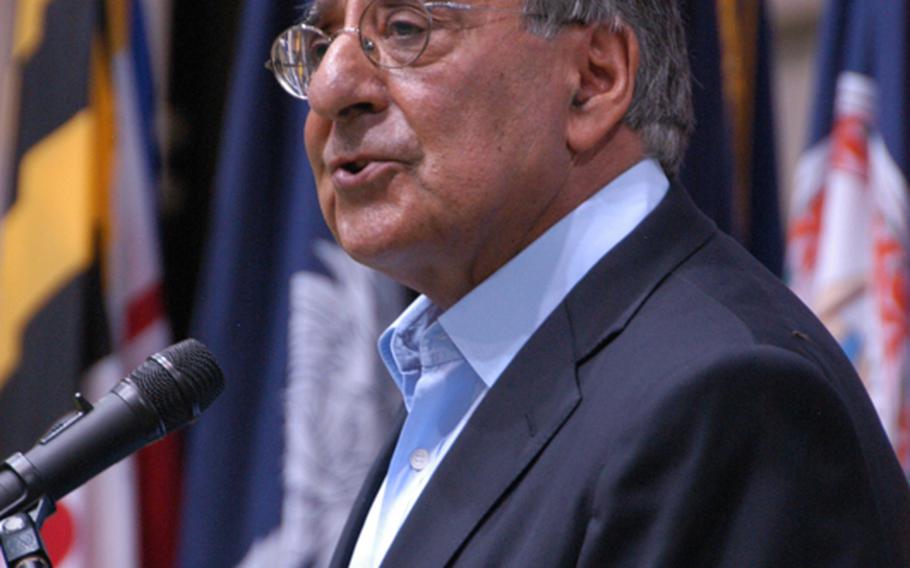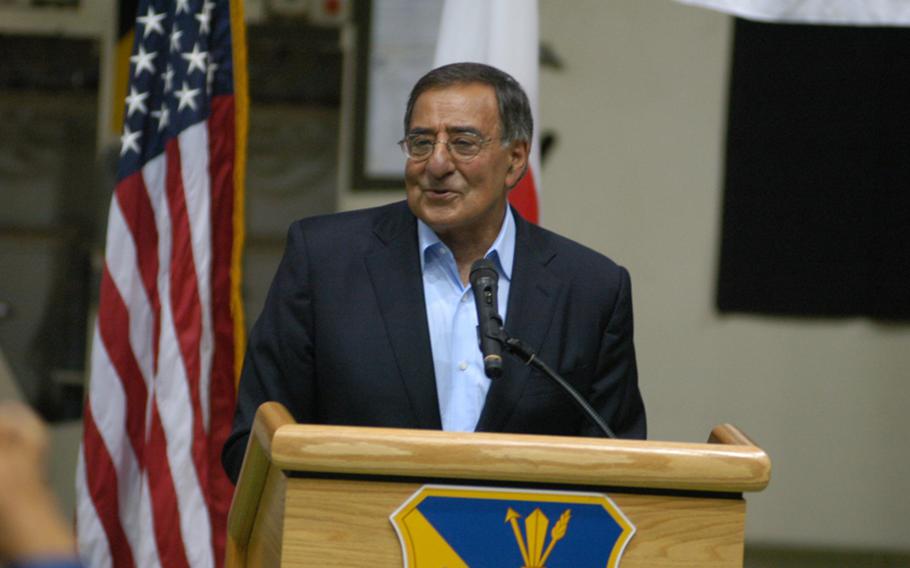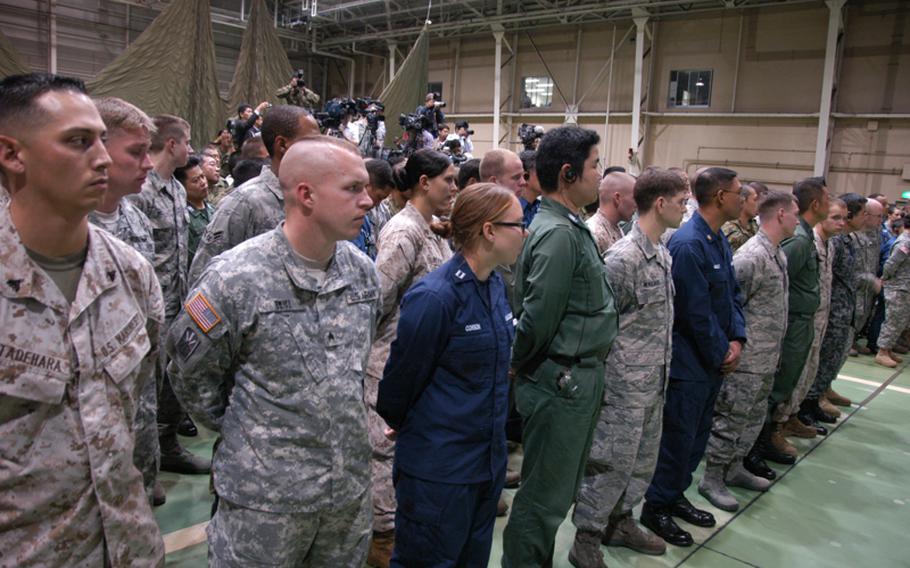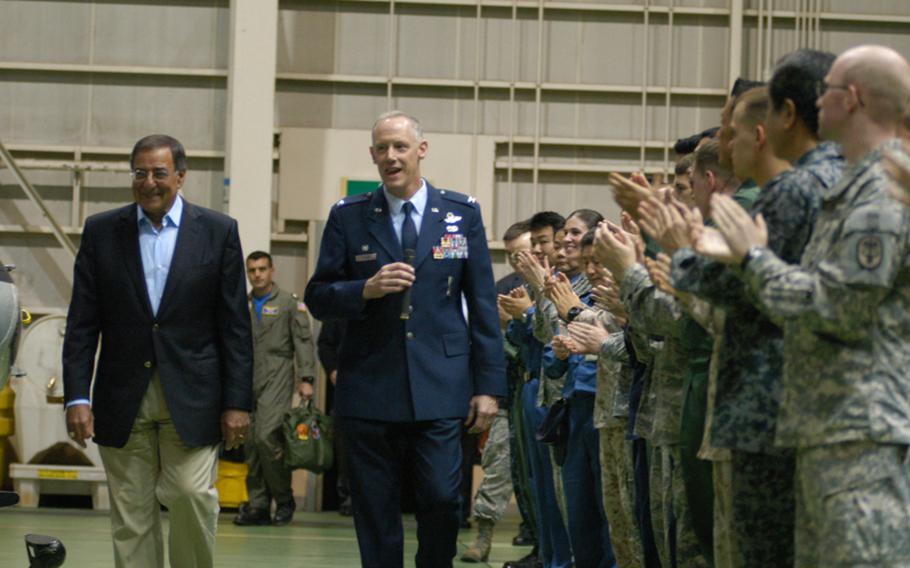 TOKYO – The Pentagon will slash more than $450 billion in spending over a decade, but the cuts aren't coming at the expense of U.S. power in the Pacific, Defense Secretary Leon Panetta told U.S. and Japanese troops Monday at Yokota Air Base.
Panetta, on his first visit to the Asia-Pacific region since taking office, also promised the approximately 150 U.S. servicemembers he met in a hangar at the base that he'd shield their benefits from DOD fiscal reality. About 100 Japanese troops also attended the town hall meeting.
In the PR surrounding Panetta's Pacific trip – which started with meetings in Indonesia and will conclude later in the week in South Korea – the secretary and his aides repeatedly hammered home the point that the United States considers the Pacific the key to U.S. security interests in the 21st century.
In a guest editorial that ran Monday in a major Japanese newspaper, Panetta criticized North Korea and China for recent behavior – continued pursuit of nuclear weapons on North Korea's part, and aggressive handling of maritime territorial disputes by China. U.S. power, he suggested, can persuade both to be better neighbors.
When asked by a Japanese sailor whether recent reports that the U.S. Navy was considering decommissioning the aircraft carrier USS George Washington – perhaps the prime symbol of U.S. naval power in the region – Panetta said no cuts are planned.
The only anticipated change, he said, is strengthening U.S forces in the area.
"I want to make clear to everyone in this region… the Pacific remains a priority for the United States of America, and that we will continue to have force projection in this area, (and) we will continue to not only maintain, but to strengthen our presence in this part of the world," he said. "We are a Pacific nation and we will have a Pacific presence in this area."
Praising the assembled servicemembers for their bravery in Afghanistan and Iraq, Panetta said he would do all he could to safeguard the benefits they and their families have coming.
"Most importantly, I am not going to break faith with people who serve in uniform, who've put their lives on the line time and time and time again," he said. "I commit to you that I will do everything I can to protect the benefits that were promised to you and to your families."
Waiting in line to meet Panetta, Marine Capt. Kyle Bibby said the troops' No. 1 fear about budget cutting is that they'll lose benefits, whether tuition assistance in the near future or retirement down the road.
"I know (Panetta is) going to do his best to defend us, but it's really on Congress," he said. "I can tell you that a lot of Marines feel that after 2 ½ wars, cutting the benefits we and our families are expecting is about the biggest thing you could do to us."
Bibby said troops can feel a shift in the wind as the security climate of the Pacific changes with the rise of China: "I don't want to call it a cold war, but it's something."
Nevertheless, it's not the geopolitical effect of budget cutting that's on the minds of most American servicemembers.
"When you talk about cutting a carrier group, that takes a long time to do – it's something that's going be transparent to troops," he said. "Benefits is (sic) not transparent. As much as they love their jobs, they love their families more."
Twitter: ChrisCarroll_
---
---
---
---