Budget battle could bite into brown tree snake eradication program
---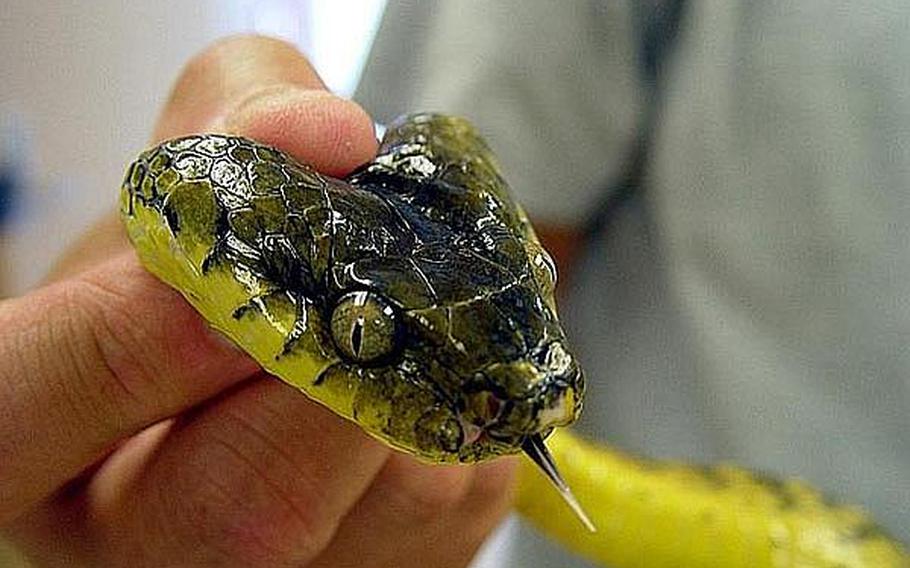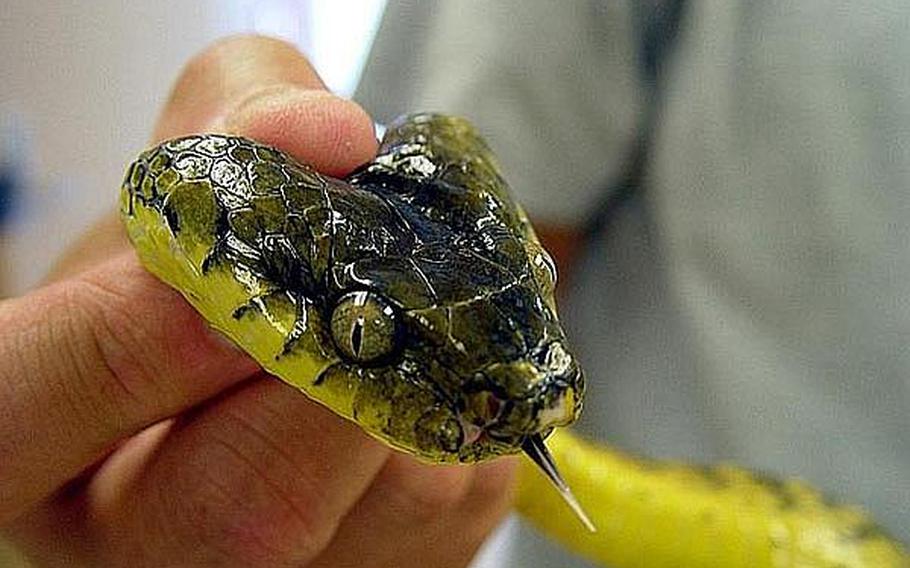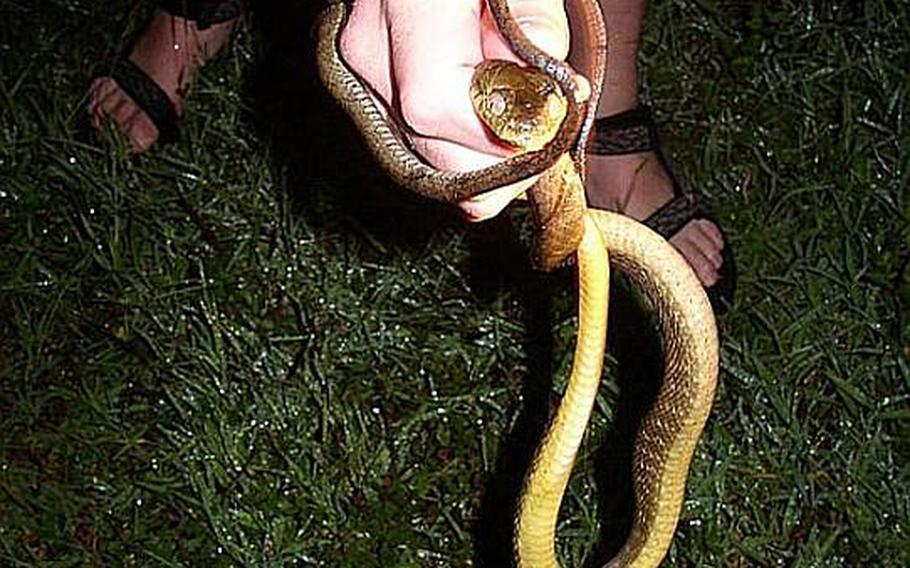 CAMP FOSTER, Okinawa — The fight on Capitol Hill over spending this summer has taken a dire turn that could come back to bite the U.S. territory of Guam.
Guam's congressional representative, Madeleine Bordallo, said this week that a Republican moratorium on federal earmarks in the House is threatening to defund the territory's high-dollar fight against its top pest, the brown tree snake.
The GOP House majority announced earlier this year that all earmarks will be banned from this year's spending bills and that would mean cutting the island's annual $5 million program to interdict and eradicate the scaly blight, which is funded through earmark legislation, according to Bordallo.
The brown tree snake arrived on Guam sometime after World War II, most likely aboard a U.S. military cargo ship, and has been wreaking havoc on the environment and residents since. Nearly all the island's native bird species have been wiped out, the island is plagued with electrical blackouts caused by infested transformers and each year one in every 1,000 Guamanians is bitten by the snake, which often climbs into beds at night.
"Possible cuts to the brown tree snake program will have serious repercussions on the progress that has been made to eradicate the brown tree snake from Guam and to prevent snakes from being introduced to other jurisdictions," Bordallo said in a written statement shared with Stars and Stripes.
Hawaii and other areas of the Pacific are deeply worried that a planned military buildup on Guam could unleash the snake to other islands and caused millions – or even billions – of dollars in damage to economies and environments.
Guam's current program aims at securing ports and keeping the snake from leaving the island, though other more unconventional eradication measures have been recently tested.
Last year, the U.S. Department of Agriculture attempted to poison snakes on Andersen Air Force Base by dropping frozen mice doped with acetaminophen from helicopters. According to department officials, the pilot program showed potential and may be expanded.
But for now, it is unclear if the effort in the House will affect the snake program.
The fight over earmarks is still brewing in Congress, where the focus has fallen in recent days to the debate over raising the country's debt ceiling, and any final federal budget will have input from the Senate and must be approved by President Barack Obama.
That political wrangling over snake eradication and many other earmarked projects across the country is likely to continue through the summer and into the fall.
---
---
---
---