Bonhomme Richard master-at-arms is top Surface Forces sailor in Pacific
---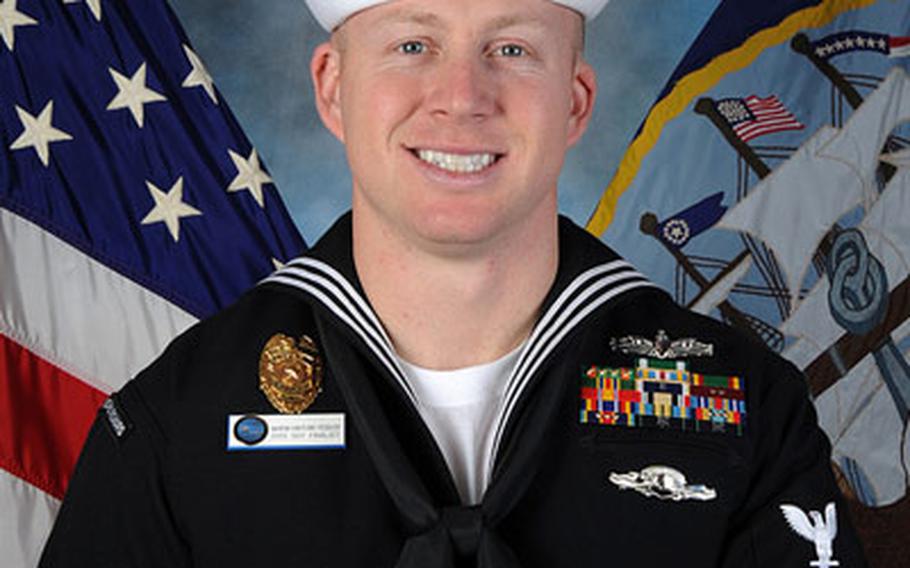 SASEBO NAVAL BASE, Japan — A sailor off the Sasebo-based amphibious assault ship USS Bonhomme Richard has been named 2013 Naval Surface Forces Sailor of the Year for the Pacific region.
Petty Officer 1st Class Nicholas Fessler received the award at a banquet in San Diego on Feb. 14 after a week of evaluation on military bearing, professional performance and leadership skills, according to a Navy statement Tuesday.
The master-at-arms from Prescott Valley, Ariz., beat out three other finalists for the award and moves on to compete for Pacific Fleet Sailor of the Year in Hawaii.
"I was honored to represent the crew of Bonhomme Richard, and my selection as CNSP SOY is a testament to all the hard work and dedication each and every Sailor on board demonstrated this last year," Fessler said in the statement.
The Bonhomme Richard is the flagship of the of the Navy's only forward-deployed amphibious ready group. It is currently on patrol in the 7th Fleet area of responsibility.
---
---
---
---