Bolton: North Korea issues at top of list for Trump's state visit to Japan
by
Seth Robson
May 25, 2019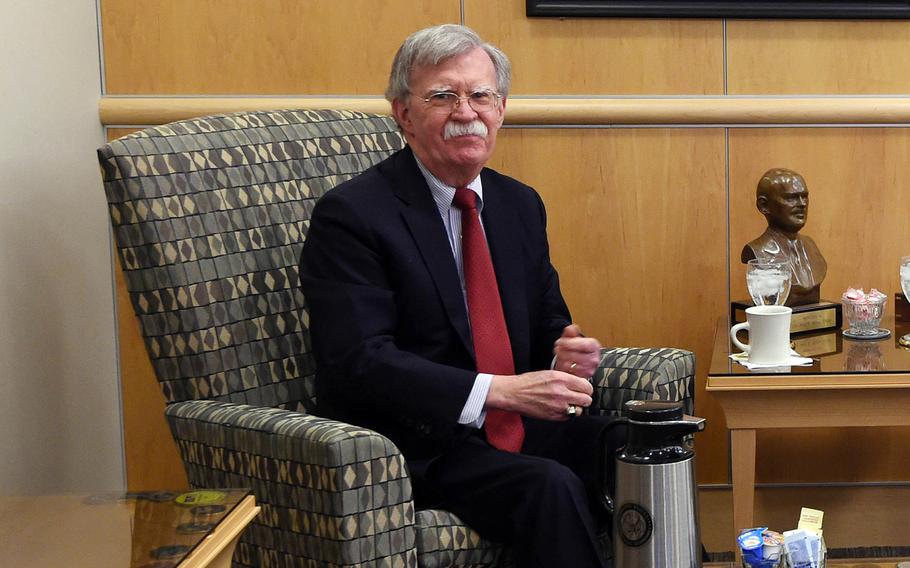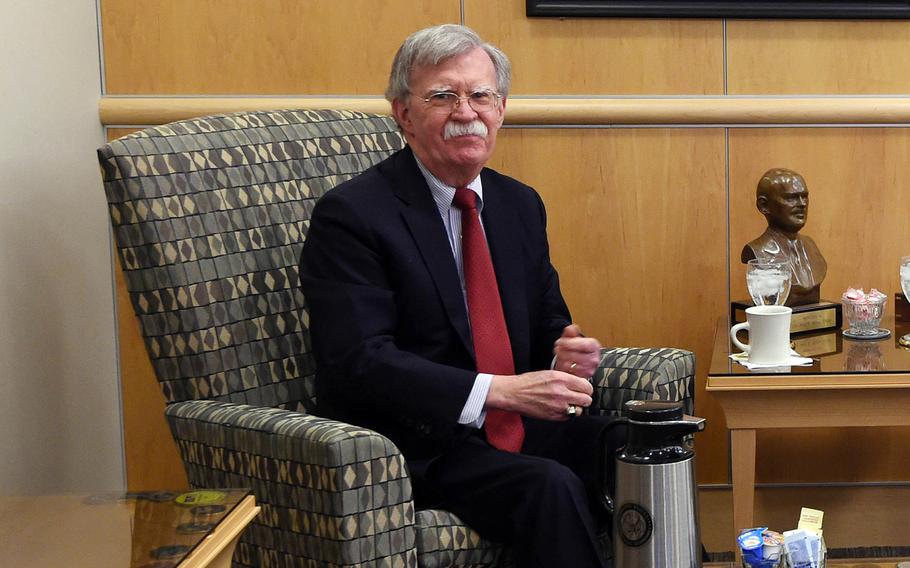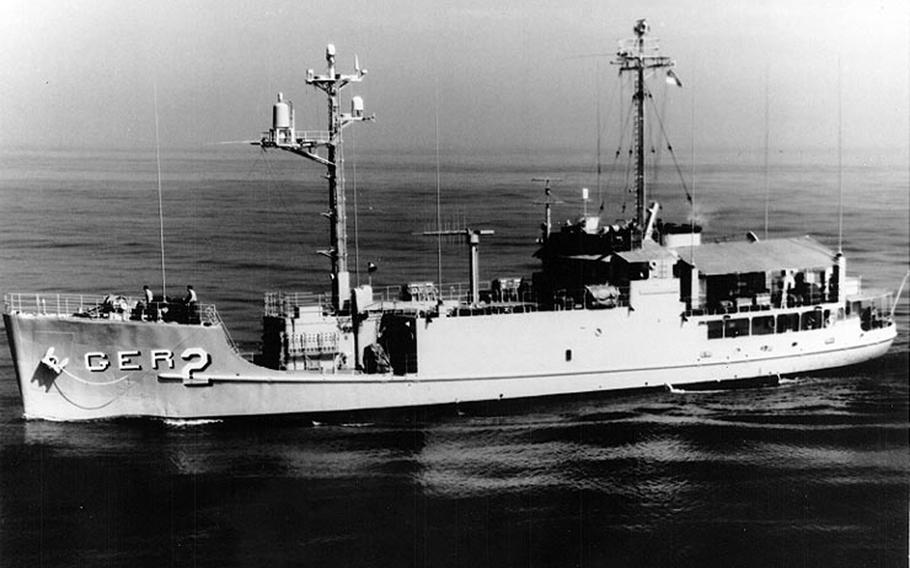 TOKYO – North Korea should discuss the return of a U.S. warship it seized more than 50 years ago if it has issues with the detention of a cargo vessel accused of violating U.N. sanctions, National Security Adviser John Bolton said Saturday.
"Maybe now would be an appropriate time to talk about the return of the [USS] Pueblo," he told reporters at the U.S. Embassy in Tokyo hours before Air Force One touched down at the city's Haneda International Airport for President Donald Trump's second state visit to Japan.
The president's right-hand man on national security – who said North Korea will be among the first issues discussed by Trump and Japanese Prime Minister Shinzo Abe – was responding to North Korean complaints about the seizure of one of its cargo ships for transporting coal in violation of U.N. Security Council sanctions aimed at punishing the North for its nuclear weapons program.
The Wise Honest, as the North Korean ship is known, has been held since May 11 at American Samoa, a U.S. island territory in the South Pacific.
The USS Pueblo has been held by the North Koreans since they attacked and captured the naval intelligence ship along with 82 Navy sailors on Jan. 23, 1968.
The Pueblo's crew, including one sailor killed in action, were released after 11 months of torture and starvation as prisoners of war; however, the ship remains moored beside a river in Pyongyang where it's used as a museum. It's the only commissioned Navy vessel held captive by a foreign nation, according to Britain's Daily Mail newspaper.
North Korea's ambassador to the U.N., Kim Song, has called the Wise Honest's seizure a manifestation of the "extreme hostile policy of the United States" against the North.
Bolton said the ship was taken out of North Korean custody 13 to 14 months ago and that the United States is simply following through with normal civil forfeiture procedures.
He also said that missile launches by the North on May 4 and May 9 also violate U.N. Security Council resolutions that prohibit the communist nation from launching ballistic missiles.
The U.S. hasn't heard much from North Korea since Trump's February summit in Vietnam with North Korean leader Kim Jong Un, and neither has President Moon Jae-in of South Korea, Bolton said.
Trump and Kim have met twice and there "wouldn't be anything untoward" if Abe and Kim met, he added.
"It would certainly be in North Korea's interest to hold that meeting," he said.
The issue of Japanese citizens abducted and held by the North is important to Abe and it's something that he and Trump will likely discuss, Bolton said, noting that Trump has raised the issue repeatedly in his meetings with Kim.
Trump is stopping only in Japan on this trip because of the importance of representing the U.S. on the first state visit during the nation's new imperial era, Bolton said.
Trump will become the first world leader to meet with Japanese Emperor Naruhito since his enthronement on May 1 following the abdication of his 85-year-old father, Akihito.
However, the president will visit South Korea when he returns to the Far East in June for Group of 20 meetings in Osaka, Japan, Bolton said.robson.seth@stripes.com Twitter: @SethRobson1