Big, yellow bulldozer honors Air Force civil engineers at home of US Forces Japan
by
Seth Robson
January 30, 2020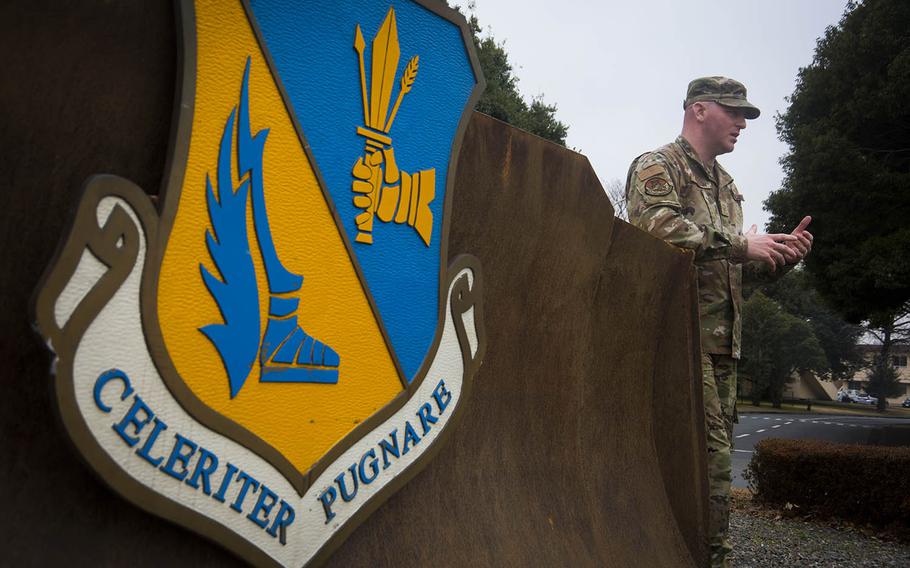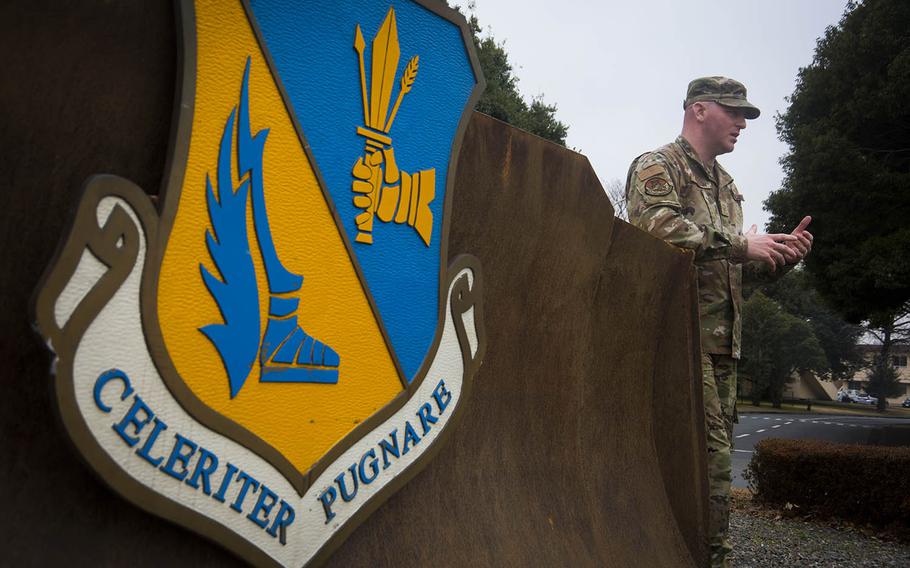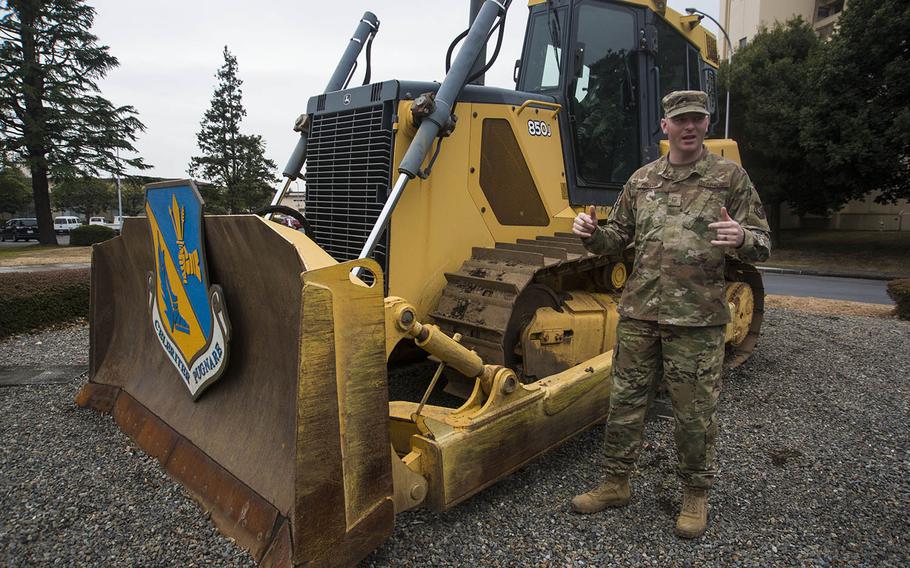 YOKOTA AIR BASE, Japan — Air Force engineers at the home of U.S. Forces Japan in western Tokyo marked their territory recently by parking a 6.4-ton bulldozer in the middle of a prominent on-base roundabout.
"This is a statement to showcase civil engineers and let everybody know where we are," said Master Sgt. Brent Fallon, a heavy equipment operator and section chief for Yokota's 374th Civil Engineer Squadron.
The yellow John Deere 850J bulldozer was placed on the roundabout in December to help guide people to the engineer compound across the street.
"If you're looking for us you can find us next to the big bulldozer," he said.
Nina Circle, as the roundabout is known, was previously home to the Nina II, an F-86F Sabre aircraft gifted to the base by the Japan Air Self-Defense Force to honor 5th Air Force pilots who flew the fighters in the Korean War. The jet was relocated to the front of USFJ headquarters in 2012.
The bulldozer that took its place has a maximum speed of 5 miles per hour and is one of four operated by the squadron, said Fallon, 30, of Wichita, Kansas.
The machine is standard equipment for the engineers, whose mission involves making sure Yokota's runways are in working order.
"Our main contingency mission is to keep the airfield operational if there is any damage to it," he said.
Experts believe U.S. bases in Japan will likely be a target for North Korean or Chinese missiles if war breaks out in the Far East.
In August 2017, members of the Japan Air Self-Defense Force demonstrated a Patriot missile-defense system at Yokota after a North Korean missile flew over Hokkaido. Two months later, the 374th Civil Engineer Squadron practiced a new method of runway repair geared toward quickly filling large numbers of small craters caused by cluster bombs.
A closeup look at the massive yellow beast reveals that the gasmask-wearing airman in the driver's seat is just a mannequin.
The engineers train to restore the airfield wearing the sort of protective equipment that they'd need to operate after an attack with weapons of mass destruction, Fallon said.
robson.seth@stripes.com Twitter: @SethRobson1