'Battleship' cast members visit troops at Yokosuka
by
Erik Slavin
April 2, 2012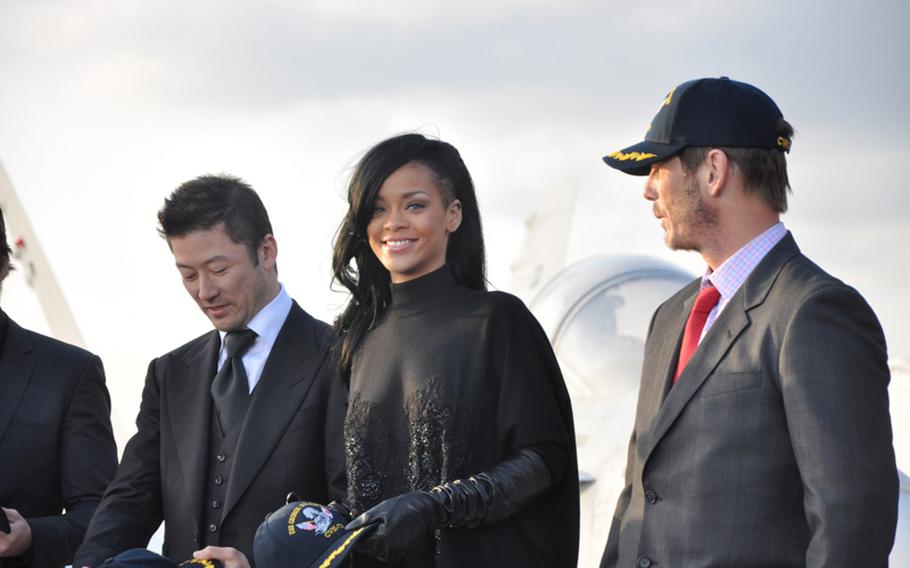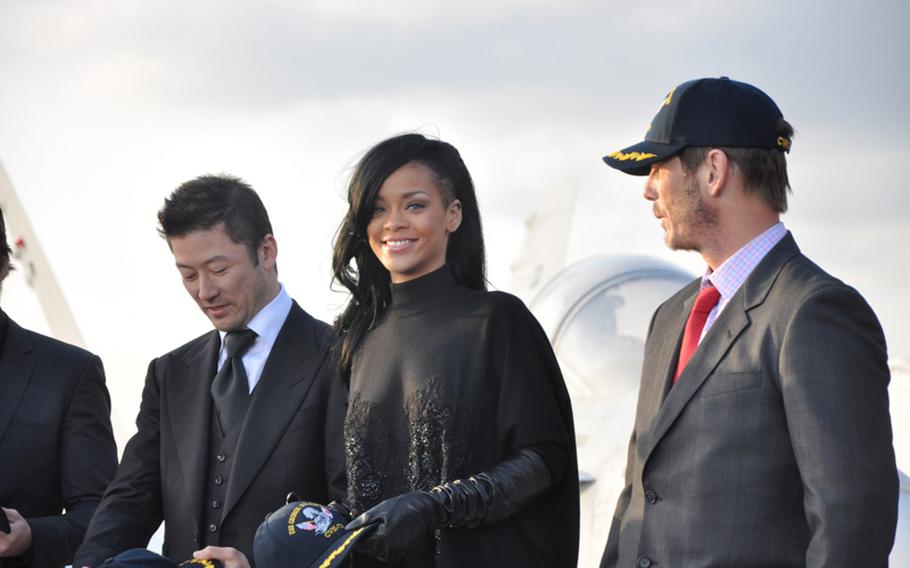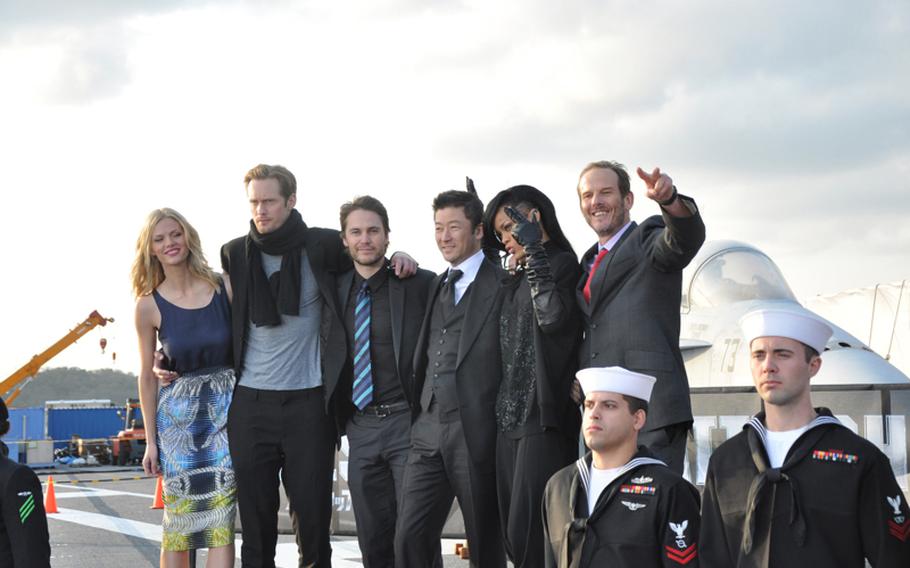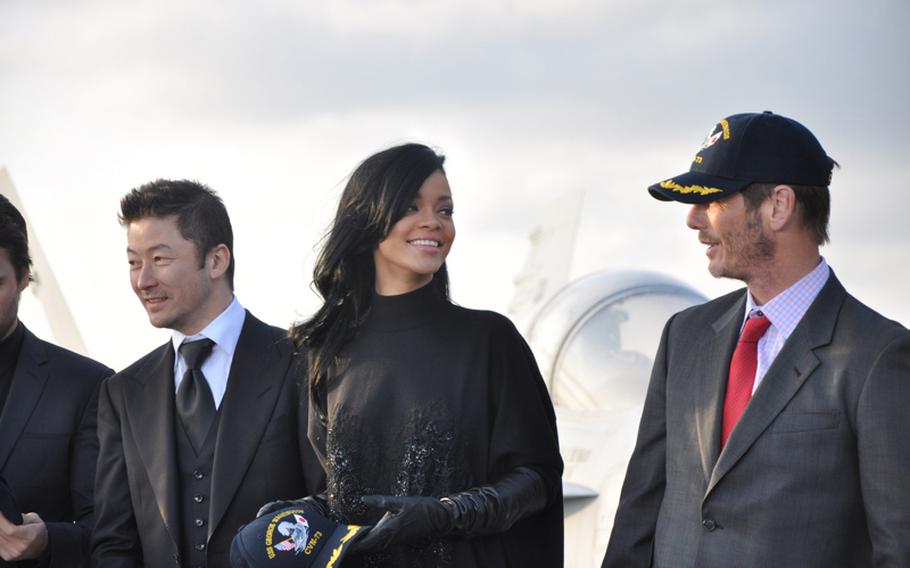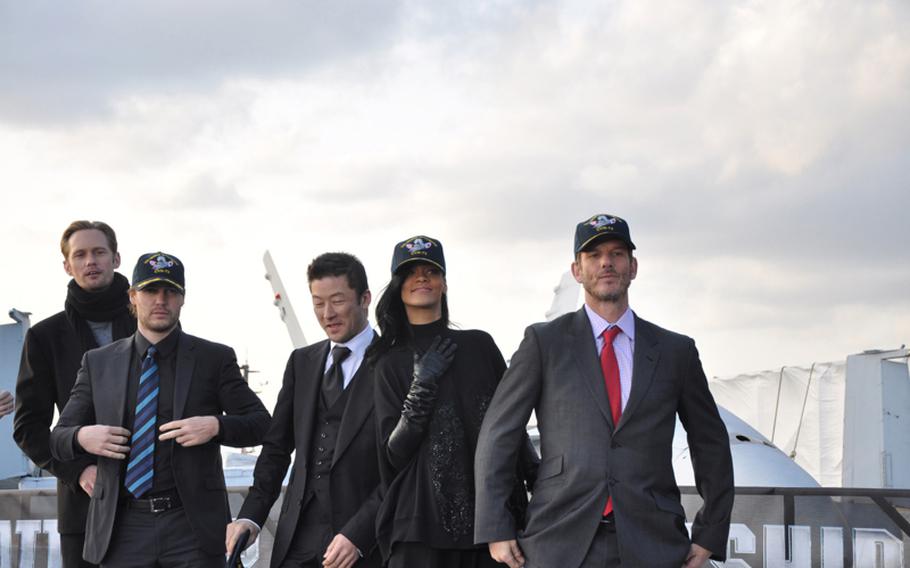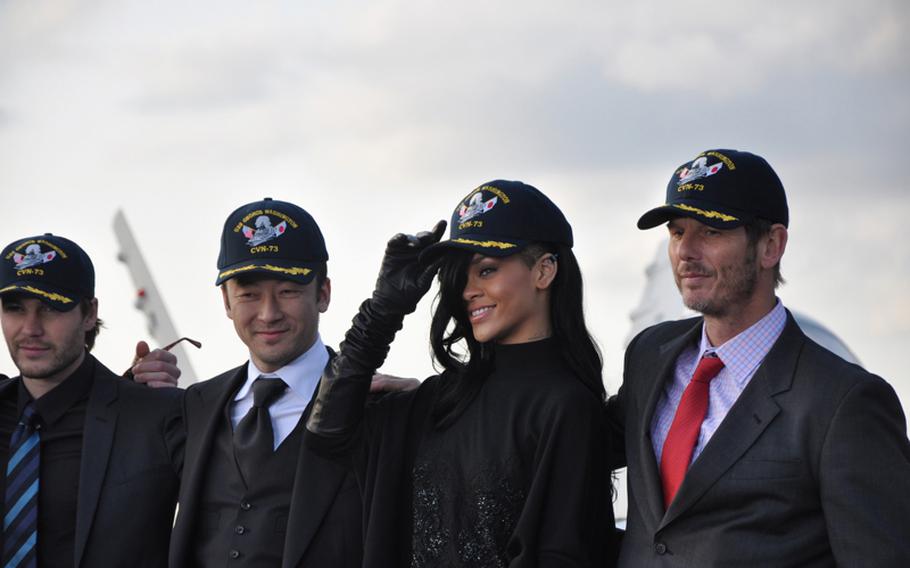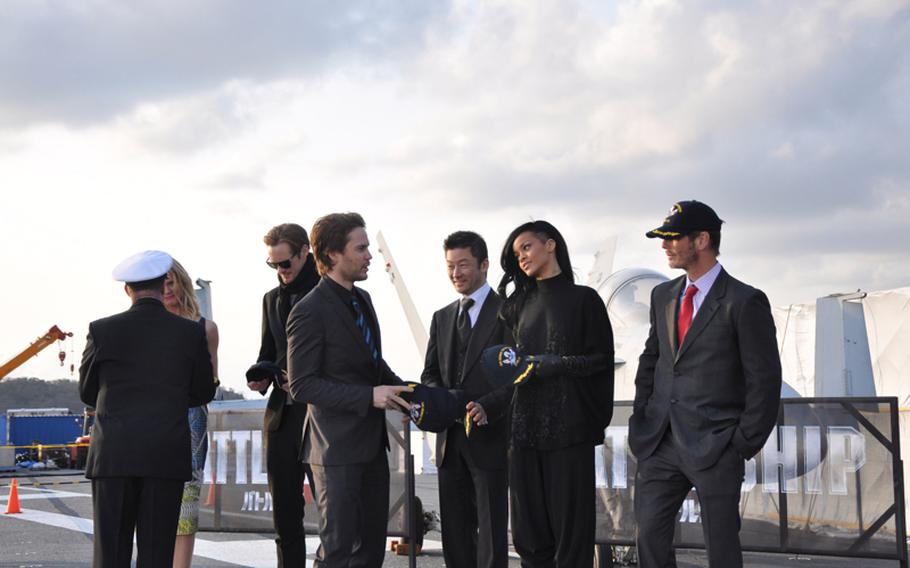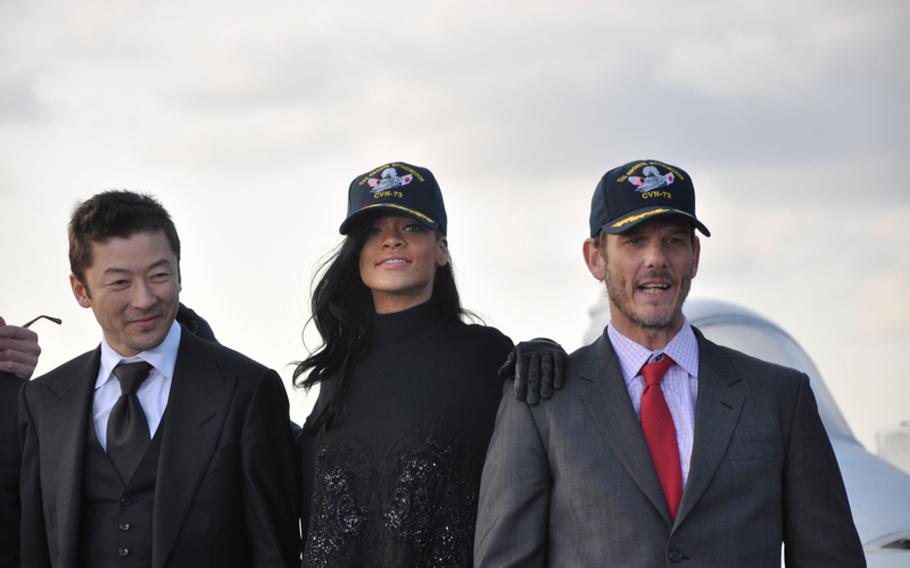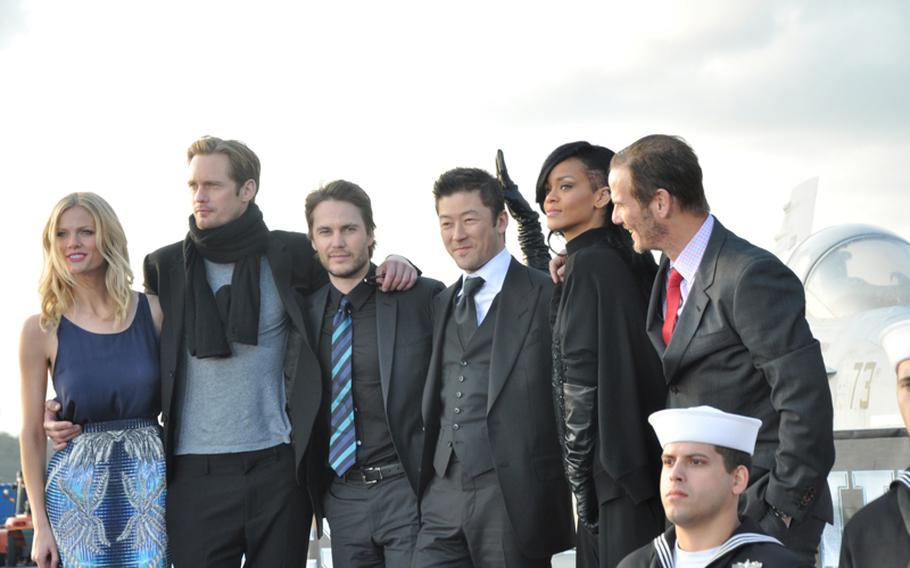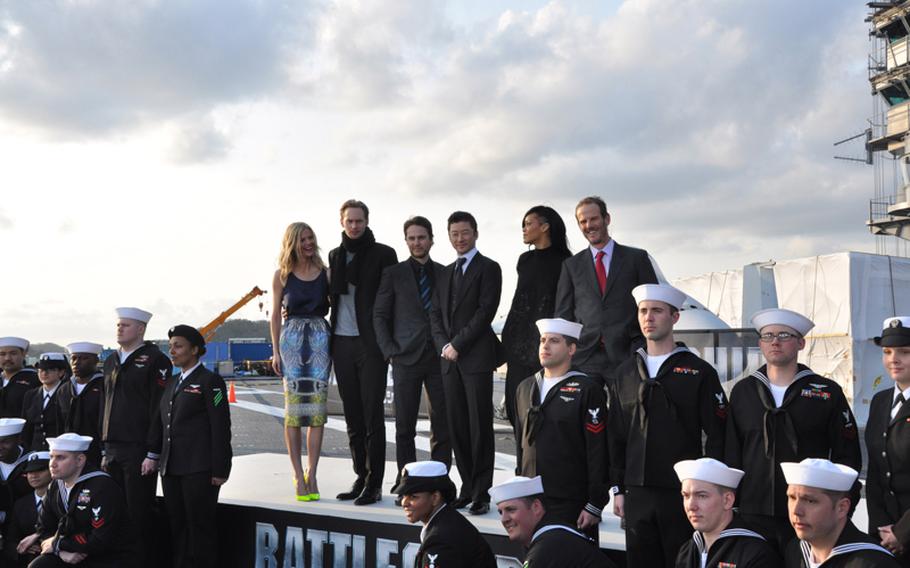 YOKOSUKA NAVAL BASE, Japan — Sailors and their families got a taste of Hollywood on Monday as the stars and director of the upcoming film "Battleship" visited Yokosuka Naval Base and the aircraft carrier USS George Washington.
Six members of the cast and crew, including pop singer Rihanna, heaped praise on the Navy for its mission and for its help in producing the sci-fi action film, which hits U.S. theaters May 18.
"You're such an inspiration to all of us. We could never ever fill your shoes, and we could never take that for granted," Rihanna told dozens of sailors gathered aboard the carrier's flight deck.
Rihanna, who makes her film debut as an enlisted weapons specialist, joined actor Alexander Skarsgård, best known from the television series "True Blood"; Taylor Kitsch, most recently from the film "John Carter"; former Sports Illustrated swimsuit model Brooklyn Decker; actor Tadanobu Asano, a Yokohama native; and director Peter Berg, who made the movie and television series "Friday Night Lights."
Though the film has an otherworldly premise — the U.S. military repels an invasion of aliens — Berg said he placed an emphasis on the authenticity of the film's naval operations.
"Battleship" includes several active-duty sailors and Marines stationed at Pearl Harbor, where much of the filming took place. The movie gained access to active destroyers, cruisers, rigid inflatable boats and an aircraft carrier during the shoot.
"It was really finding that balance between fun and making sure when [sailors] go and see the film they say 'Yeah, that's right, that's how we do it,' " said Berg, who added that his father is a former Marine and military historian. "We continue to be blown away, humbled and awe-inspired at what the men and women of these ships are capable of doing."
Prior to the tour and press conference aboard the aircraft carrier, the actors greeted about 300 people at the Benny Decker movie theater on base.
The actors took questions and posed with lucky sailors who won the photo opportunities through a raffle.
Although all the actors and Berg addressed the crowd, it was Rihanna who elicited screams from the children who rushed to the theater after school.
Jazmin Bennett, 12, would have liked a chance to meet Rihanna, but said she enjoyed herself and was impressed with the singer's look.
"She was hot," Bennett said.
Visit the film's official website to watch the trailer and learn more about the movie, or watch a mini-documentary about the making of the movie.
---
---
---
---