Base worker sentenced to life with hard labor for slaying of Okinawan woman
by
HANA KUSUMOTO Matthew M. Burke
December 1, 2017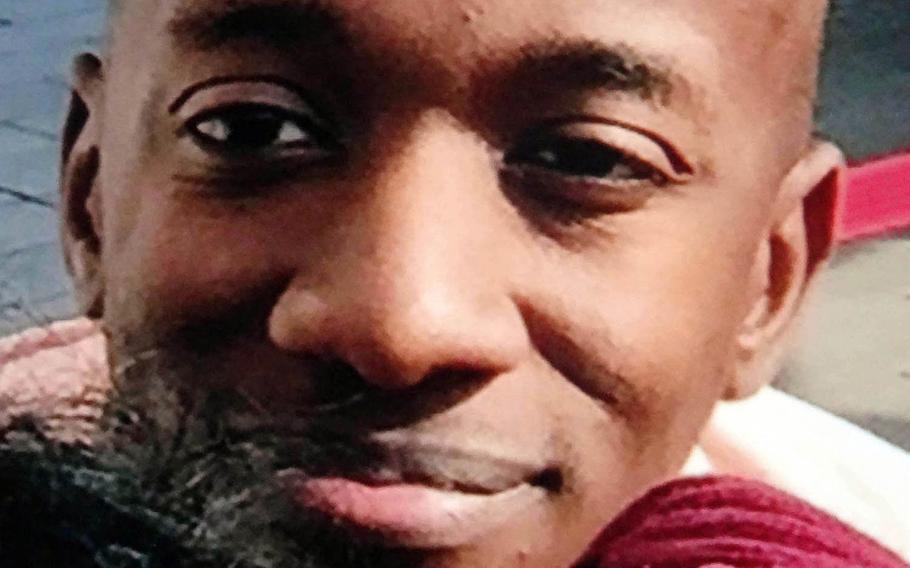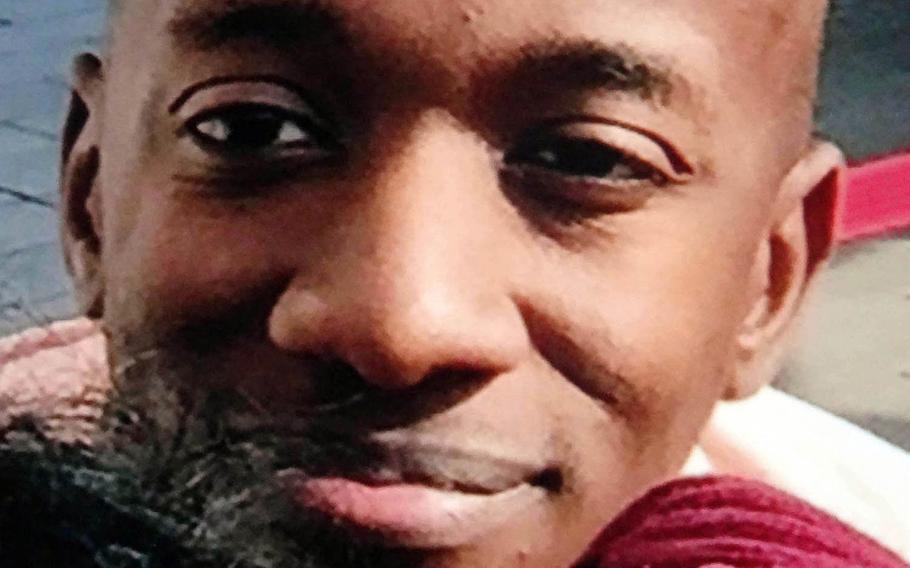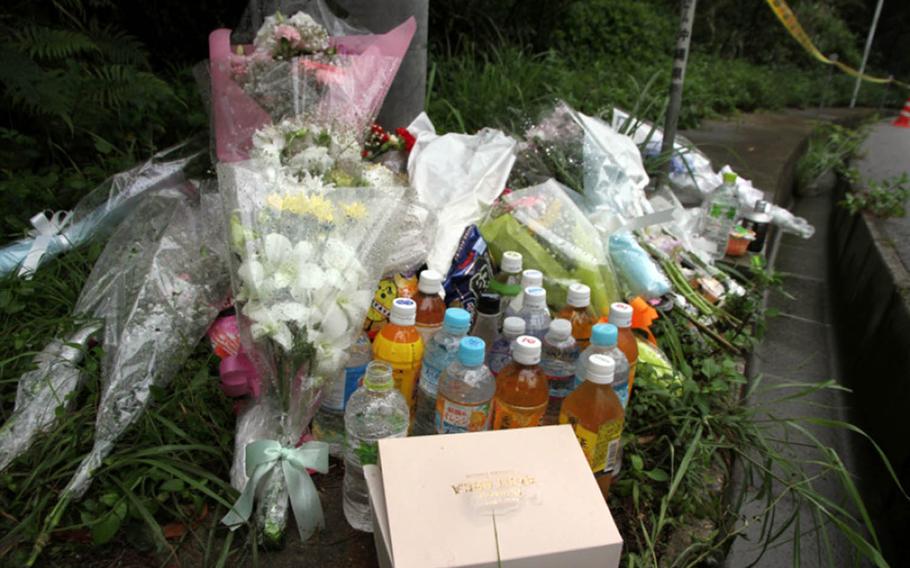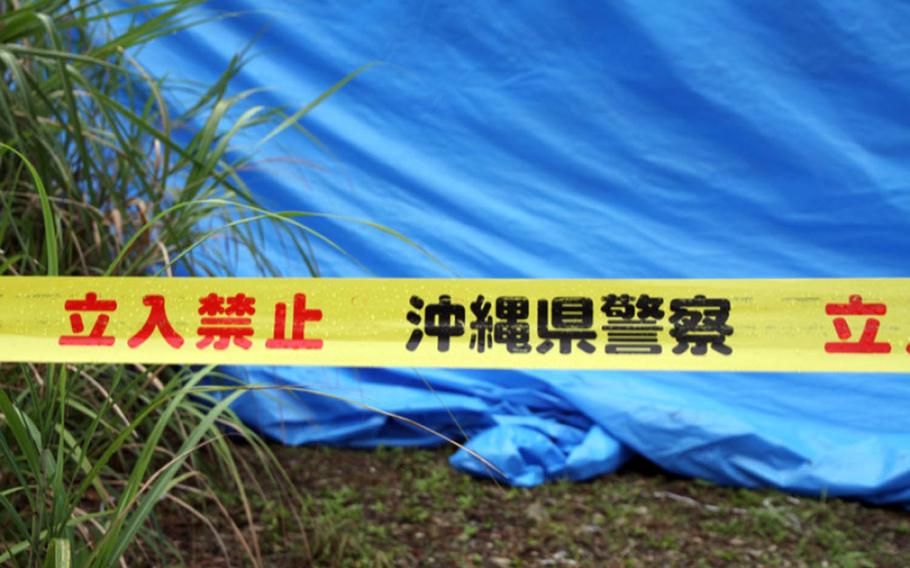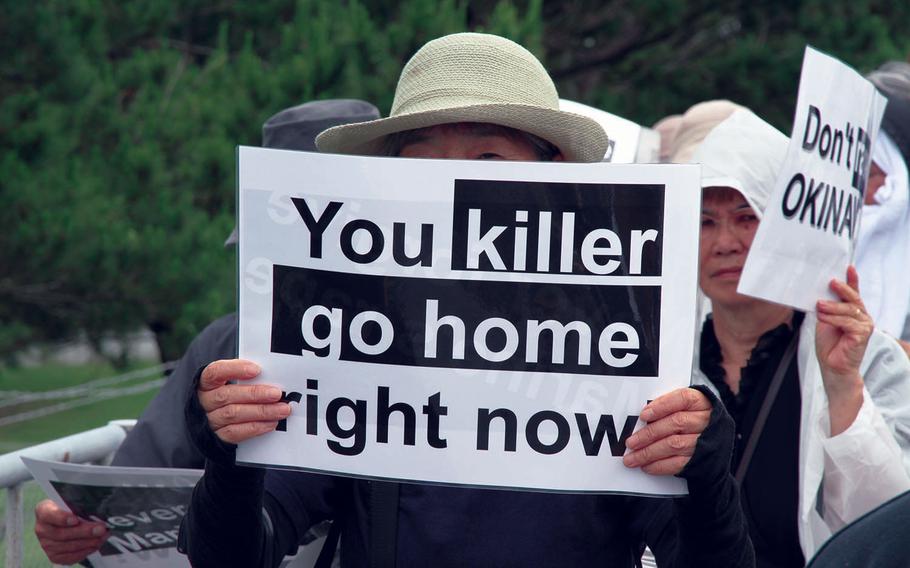 NAHA CITY, Okinawa — Former U.S. base worker Kenneth Franklin Gadson told a Japanese court he never intended to kill a 20-year-old Okinawan woman when he attacked her in a remote area of Okinawa last spring.
But a Japanese court disagreed and sentenced him to life in prison with hard labor Friday, saying his actions in Rina Shimabukuro's final moments showed he intended to end her life.
A panel of three judges and six jurors found Gadson, 33, guilty of murder, rape resulting in death and the illegal disposal of a body in the Uruma office worker' slaying. He will spend the rest of his life behind bars at Yokosuka Prison in Kurihama, barring a successful appeal.
"The life of the victim — who had just celebrated her adulthood — was suddenly taken and her body was abandoned in the bushes," chief judge Toshihiro Shibata said when reading the verdict.
"Her body was not found until it was reduced to bone; her sorrow is immeasurable … even giving consideration to the fact that the body was found by the concession of the defendant and he had no previous criminal record, there is no reason to find a lighter sentence than life imprisonment," he added.
During Gadson's three-day trial last month, the former Marine pleaded guilty to rape resulting in death and the illegal disposal of a body; however, he disputed the murder charge, saying he had "no plans to kill" Shimabukuro.
Gadson — a former civilian employee at a Kadena Air Base cable and internet provider who went by his Japanese wife's surname of Shinzato — attended the verdict wearing the prisoner's garb of a white T-shirt, blue pants and black plastic sandals. He wasn't given a chance to speak Friday and sat expressionless for most of the proceedings, often staring off into space.
Panel members concluded that while Gadson may not have planned to kill Shimabukuro when he attacked her, that quickly changed after he struck her from behind and she screamed and fought back. They agreed with the prosecution that his attempts to silence her — choking her with two hands and stabbing her in the neck — were signs that he intended to end Shimabukuro's life.
"The defendant hit the victim with full force on the head. He further strangled her and stabbed her on the back of the neck with a knife," Shibata said. "Had the defendant had the respect and caring thoughts for another person's life, he could have stopped assaulting her … the defendant attempted to rape a total stranger and then murdered her."
Shimabukuro's mother burst into tears as Gadson was led from the courtroom after the hearing, her eyes red and swollen. The family did not comment afterward.
Gadson has 14 days to appeal his conviction and sentencing, said his attorney, Toshimitsu Takaesu, who planned to meet with Gadson Tuesday to discuss the matter.
"I'm sure my client is disappointed," Takaesu said.
Gadson was also sentenced to hard labor, which means he will be forced to work to earn his keep, according to Japan's Ministry of Justice website. He could get a job doing self-supporting work like laundry, cleaning or cooking, or metal working, sewing, or making tires or auto parts, for example.
These positions are paid and generally seen as a way to teach inmates a skill and to rehabilitate them to prepare them for release back into society, the website said. However, barring a successful appeal, Gadson won't be released.
Shimabukuro disappeared after going out for a walk at about 8 p.m. on April 28, 2016. Police immediately suspected she had been the victim of a crime or had suffered an accident, because she left behind her car and wallet. Her phone's GPS indicated she was last in an industrial area near her home in Uruma's Suzaki district.
Police spotted a red SUV owned by Gadson while checking vehicles captured by security camera footage in the area.
Police say he admitted to strangling Shimabukuro and led officers to her body. Takaesu argued that his client was under the influence of sleeping pills at the time of the confession due to a suicide attempt.
During the trial, prosecutors argued Gadson had admitted striking the victim with some sort of hard object, that he had choked her with two hands, and that he stabbed her during the initial assault — all signs that he intended to end Shimabukuro's life.
Shimabukuro's parents called for the death penalty, though it is rarely applied in Japan for a single homicide.
Gadson attempted to show remorse during closing arguments. "I'm not a bad person, and I didn't mean for any of this to happen," he said.
The brutal slaying rocked Japan and triggered massive anti-American protests on an island where about half of the 50,000 U.S. troops in Japan are based.
Then-President Barack Obama was forced to apologize for the crime during his historic visit to Hiroshima in May 2016, following a strong rebuke from Prime Minister Shinzo Abe.
Editorials published over the weekend in Okinawan newspapers hailed the verdict, while blaming the U.S. military presence on the southern island prefecture as the underlying problem.
The Ryukyu Shimpo — which compared the incident to the 1995 rape and kidnapping of a 12-year-old Okinawan schoolgirl by three U.S. servicemembers and the 1955 rape and murder of a 6-year-old girl by an Okinawa-based soldier — pointed a finger directly at the United States and Japan.
"The U.S. and Japanese governments have a heavy responsibility for not being able to prevent these recurring incidents," it said.
It also called for the "removal of [U.S.] bases as soon as possible," echoing a demand it said was made by Shimabukuro's father.
An Okinawa Times editorial said that locals living on the island — some of whom still pray and lay flowers at the site where Shimabukuro's body was abandoned — continue to feel pain and anger over the case.
"Why is it that we still feel depressed even though the verdict was given as demanded?" it said. "One cannot be calm when thinking about the fear, pain and devastation that the victim faced."
The newspaper also blamed the "violent structure" of the military for the incident and lamented "the reality that one cannot safely go for a walk in a private community even 72 years since the Battle of Okinawa."
It also called for U.S. military bases on Okinawa to be spread across Japan and moved overseas.
"The fundamental problem is that ground forces are too concentrated on Okinawa," the newspaper said.
Freelance reporter Chiyomi Sumida contributed to this report.
burke.matt@stripes.comkusumoto.hana@stripes.com