Australian airman injured in July portable-toilet explosion dies
by
Matthew M. Burke
September 20, 2011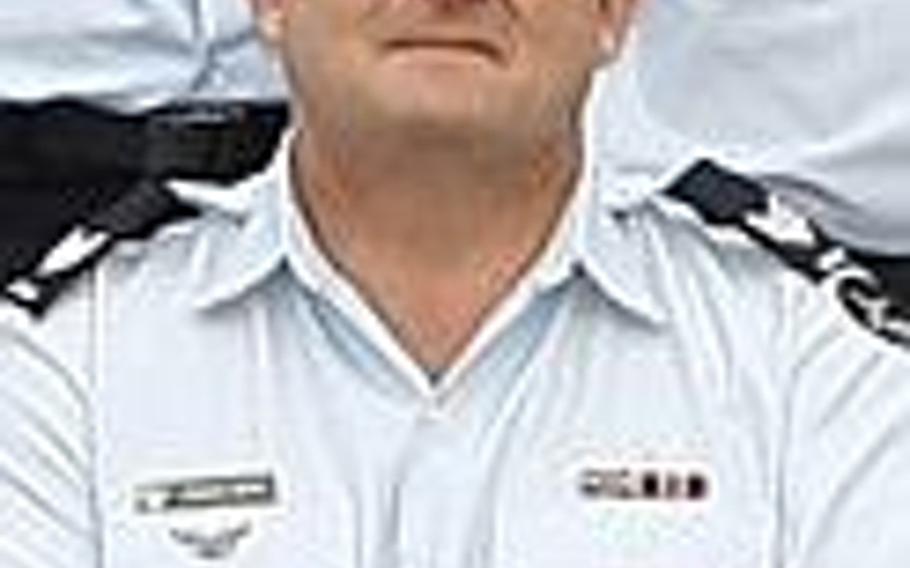 SASEBO NAVAL BASE, Japan — An Australian airman, injured in a portable-toilet explosion in July, has died. Sgt. Michael "Mick" Dunn was participating in a joint exercise with the U.S. military.
Dunn, a 27-year veteran of the Royal Australian Air Force, died in an Australian hospital Tuesday morning, a release from the Australian Department of Defense said. Dunn suffered third-degree burns to his head, face, arms, chest and airways after a portable toilet he was in exploded during Talisman Sabre, a bi-annual joint military and humanitarian exercise.
Officials said they believed a fuel spill was to blame, but would not comment on a source of ignition. The investigation into the explosion continues, the release said.
"Sergeant Dunn was highly respected and well-liked by his colleagues," Chief of Air Force Air Marshal Geoff Brown said in the release. "Those who visited Mick since the accident were all affected by the courage and determination that he showed during his treatment and are extremely saddened by his passing. Our thoughts are with the family, friends and colleagues of Sergeant Dunn."
The incident occurred at Rockhampton Airport, some 300 miles north of the Queensland state capital of Brisbane. Talisman Sabre wrapped up at the end of July.
There were several high-profile incidents during this year's Talisman Sabre exercise. In addition to Dunn's death, nine Australian servicemembers were injured when an armored vehicle rolled down an embankment at the Shoalwater Bay Training Area, north of Rockhampton. They were all expected to recover.
A U.S. Navy sailor, Petty Officer 3rd Class James Eric Linabury, faces a possible court-martial and jail time pending a Navy investigation into the death of an Australian bicyclist.