GALLERY
Army's largest dental clinic opens in South Korea
by
Marcus Fichtl
May 31, 2017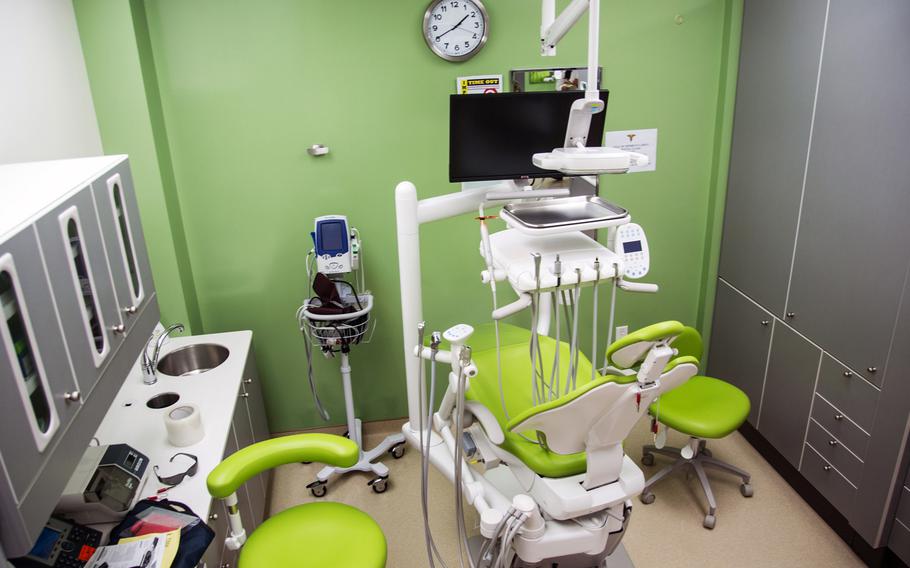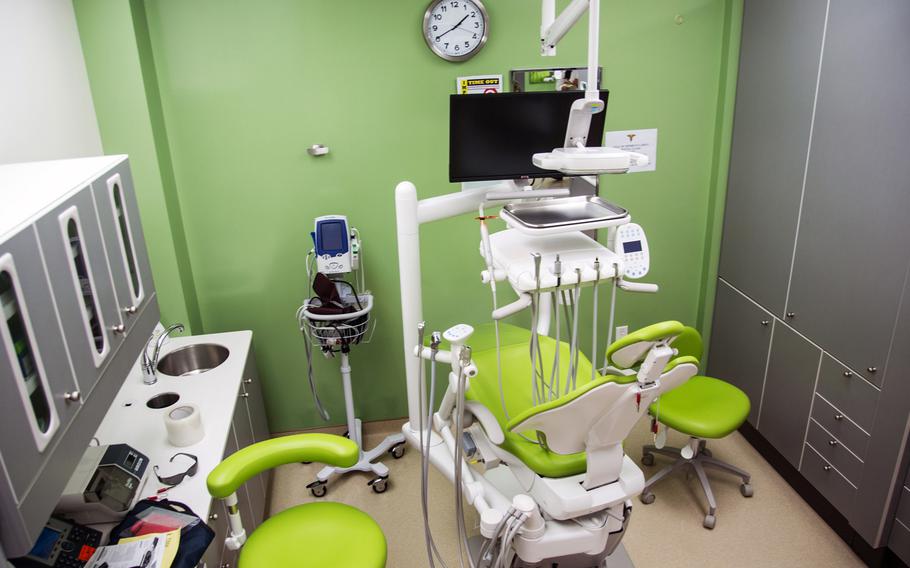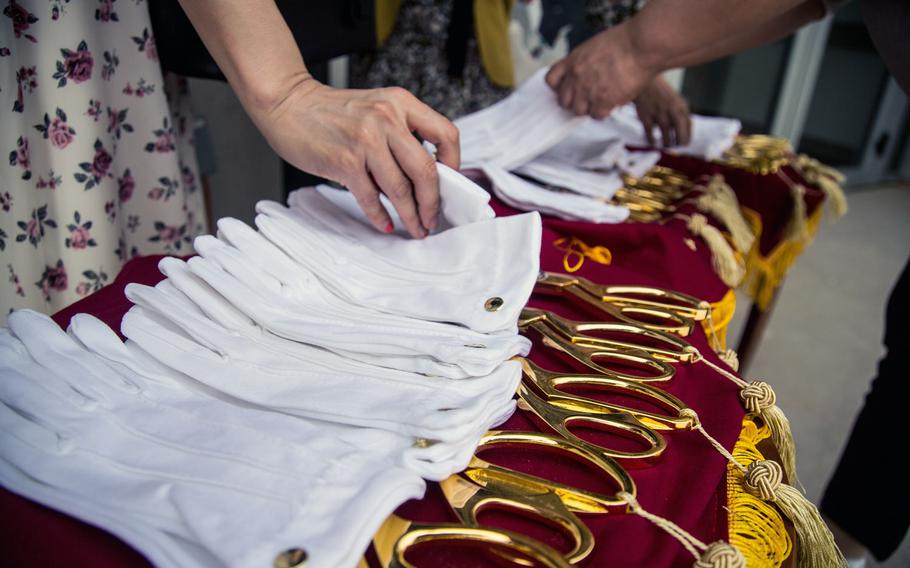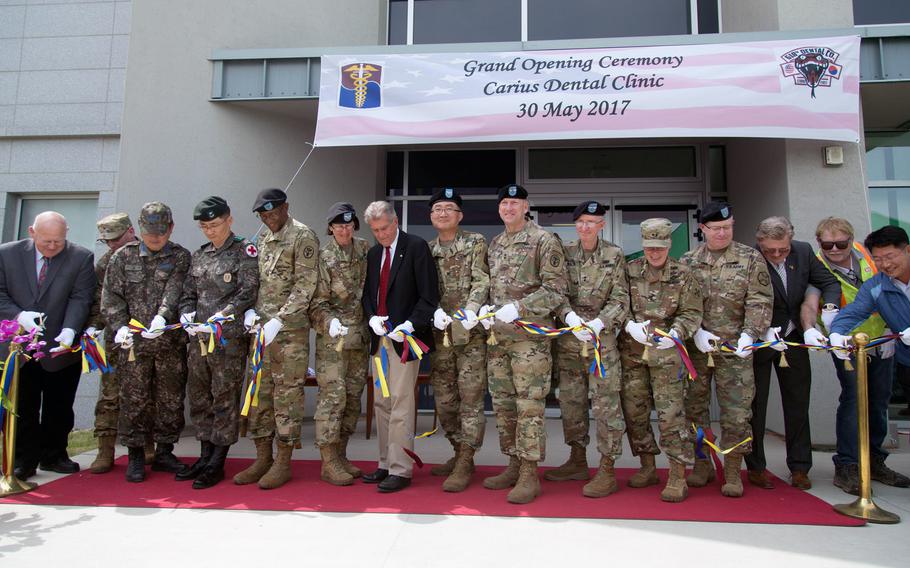 CAMP HUMPHREYS, South Korea — The Army's largest dental clinic officially opened its doors in Camp Humphreys, five years after construction began as part of a long-delayed relocation of most U.S. forces south of Seoul.
The $20.3 million, 40,000-square-foot Carius Dental Clinic holds 79 dental treatment rooms providing services for 20,000 soldiers and dependents, the 65th Medical Brigade said in a statement.
The clinic — which sits next to the still under construction hospital — is the latest in a series of facilities to open on an expanded Camp Humphreys as it finally prepares to receive the bulk of U.S. Forces Korea.
"This building represents a promise, a partnership with the Republic of Korea," said Col. Jae Hwang, the 618th Dental Company commander, at a ceremony Tuesday. "I would like to express my gratitude to everyone who has contributed to this monumental project over the years."
The $10.7 billion relocation project has been frequently postponed since the U.S. and South Korea agreed in 2004 to move U.S. forces to bases south of the Han River, which winds through Seoul.
It was set to take place in 2008, then 2012, 2016 and most recently 2017.
Many buildings have yet to be completed, including the hospital, which is expected to be one of the last facilities to open, but the move has gained momentum in recent months.
The groundbreaking ceremony for the dental clinic was held in November 2012.
Sgt. 1st Class April Scales, the clinic's enlisted chief, is excited about what the facility will bring to the military community on Humphreys, which previously had to settle for what she called "a 13-chair clinic."
"This clinic has the latest and greatest equipment. It's the largest facility in the Army," said Scales, a native of Napa, Calif.
The clinic is not yet up to capacity and officials say they expect a three-week waiting period for appointments.
"There is currently a very limited service for dependents of active duty servicemembers. No civilians or contractors," said Maj. Valente Perry, a medical brigade spokesman.
Perry said they had extended the tours of two providers to minimize a gap in the summer, due to the many moves taking place.
Meanwhile, dental clinics remain open on other bases in South Korea based on population, according to the brigade.
Scales, who recalls being a dental assistant as a private 15 years ago, said that more chairs and more doctors will eventually mean more availability for appointments.
The clinic includes also includes six children's care rooms, with TVs and games to aid their comfort in the dentist chair.
The Carius Clinic, which originally opened in 1959 in Seoul, is part of a USFK project of maintaining consistency with building names as part of the move.
The clinic's namesake is Maj. Marvin Carius, a dentist with the 25th Infantry Division who converted a truck into a dental clinic to treat troops on the front lines of the 1950-53 Korean War.
He died in the Dec. 9, 1950, battle of Chosin Reservoir. Carius' son and grandson attended the ceremony.
fichtl.marcus@stripes.com Twitter: @marcusfichtl