Army joins other services with breast-feeding policy
---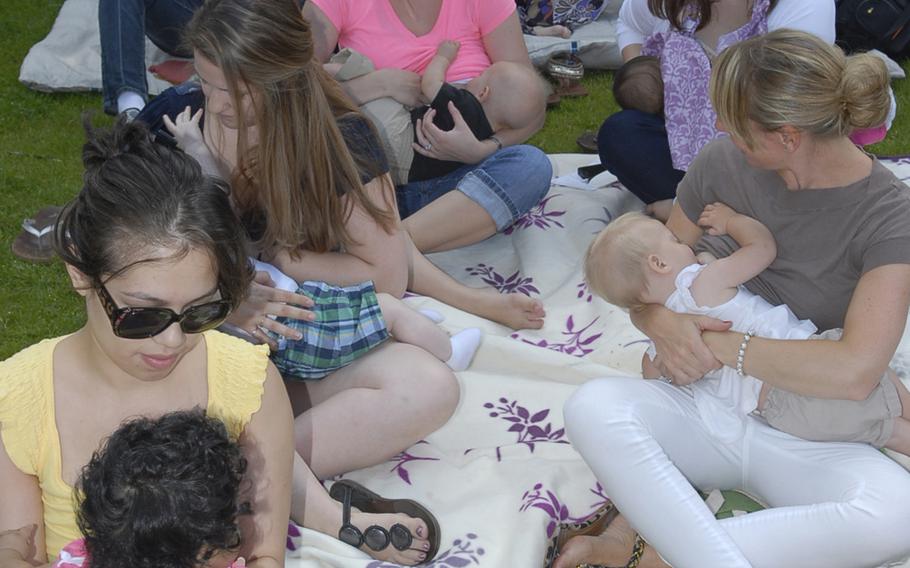 SEOUL, South Korea — The Army has issued a policy requiring that mothers be given time to breast-feed and express milk on the job, making it the final branch of service to adopt a policy.
The directive, signed by Secretary of the Army John McHugh and dated Sept. 29, says commanders must provide breast-feeding soldiers with a private space with a lock, electrical outlet and access to a safe water source for pumping during duty hours. That space can be within a restroom, but "must be a fully enclosed, separate area designated for breast-feeding" and cannot be a bathroom stall.
Soldiers should provide notice soon as possible that they plan to breast-feed after returning to duty so their chain of command can determine how to support them, it says. The directive did not specify how much time will be allowed for pumping or how many daily breaks will be allowed, noting that the amount of time needed to express milk depends on several factors, including the age of the infant and distance of the pumping location from the workplace.
"Commanders and soldiers will balance lactation support and readiness," it said, adding that mothers are required to provide their own pumping and milk storage equipment.
The directive says breast-feeding soldiers remain eligible for field training and mobility exercises, but their commanders must provide a private space for them to express milk during exercises.
The new policy goes into effect immediately and applies to active-duty, National Guard and Army Reserve troops.
The issue of breast-feeding in the military has drawn increasing attention in recent years, from whether servicemembers should be allowed to publicly feed their children while in uniform to whether mothers should be required to cover themselves while nursing on military installations. Earlier this year, two U.S. commands quickly pulled new policies that required mothers to breast-feed discreetly or cover themselves after drawing a backlash from nursing moms.
Military policies on breast-feeding vary by service. The Air Force, Navy and Marines protect a servicemember's right to breast-feed, mandating or strongly encouraging commands to provide clean spaces that are not restrooms for pumping, and delaying deployments in the months after childbirth.
Tricare, the military's health insurance, announced in the summer that it would begin covering breast-feeding supplies such as pumps as well as lactation counseling.
---
---
---
---