Army colonel pulls Japanese man from overturned van near Sagami General Depot
by
Hana Kusumoto Christian Lopez
June 8, 2020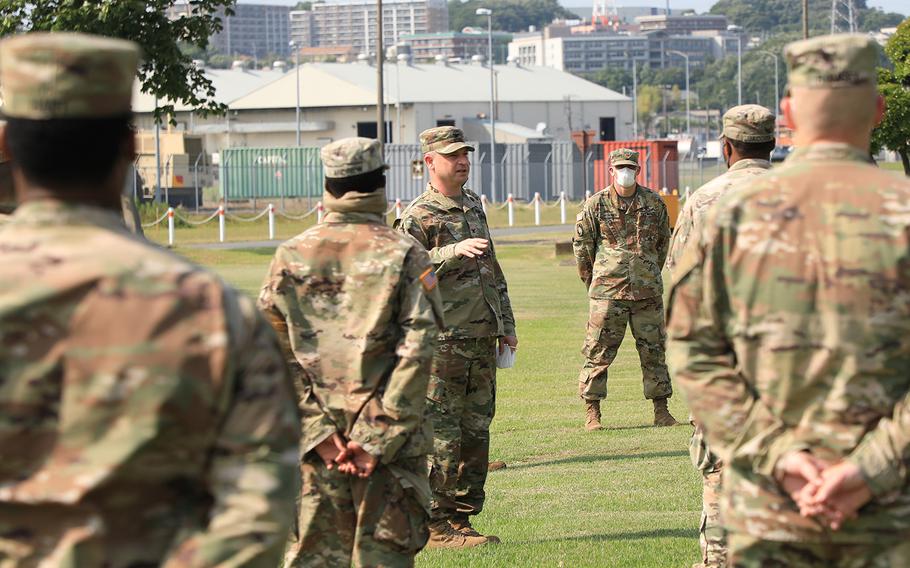 TOKYO — A Japanese driver was pulled from his smoking van by an Army colonel from Sagami General Depot after the vehicle flipped near the base on Friday morning.
Col. Patrick Costello, commander of the 38th Air Defense Artillery Brigade, was westbound on Sagamihara Route 507 toward the depot on the outskirts of Tokyo when he saw the van topple over.
"The vehicle was directly in front of me and veered into a curb with a steel post," he told Stars and Stripes via email Monday. "The curb was elevated after a driveway and it forced the car to flip up and on its side."
Costello worked with another American from the base and a Japanese civilian to pull the man out of the smoking vehicle.
"He appeared to be in shock," he said. "His airbag had deployed and he was dazed."
The Sagamihara Fire Department arrived with an ambulance followed by the Sagamihara Police.
The driver suffered no injuries and did not require an ambulance, a fire department spokesman said Monday.
A Sagamihara Police spokesman declined to provide further details due to ongoing investigation.
lopez.christian@stripes.com Twitter: @CLopez_Stripes
kusumoto.hana@stripes.com Twitter: @HanaKusumoto