GALLERY
Army captain's photos of occupation-era Okinawa inspire oral-history project
by
Aya Ichihashi
August 29, 2018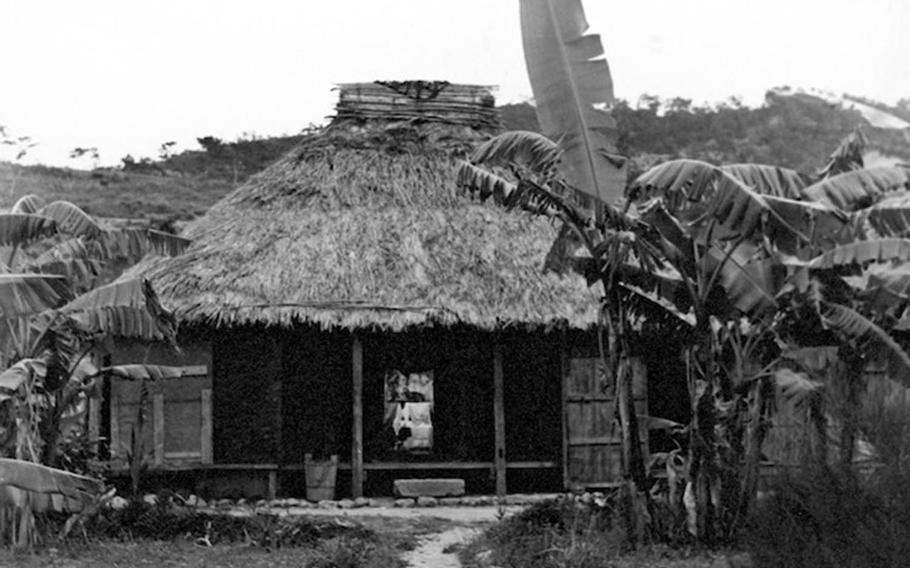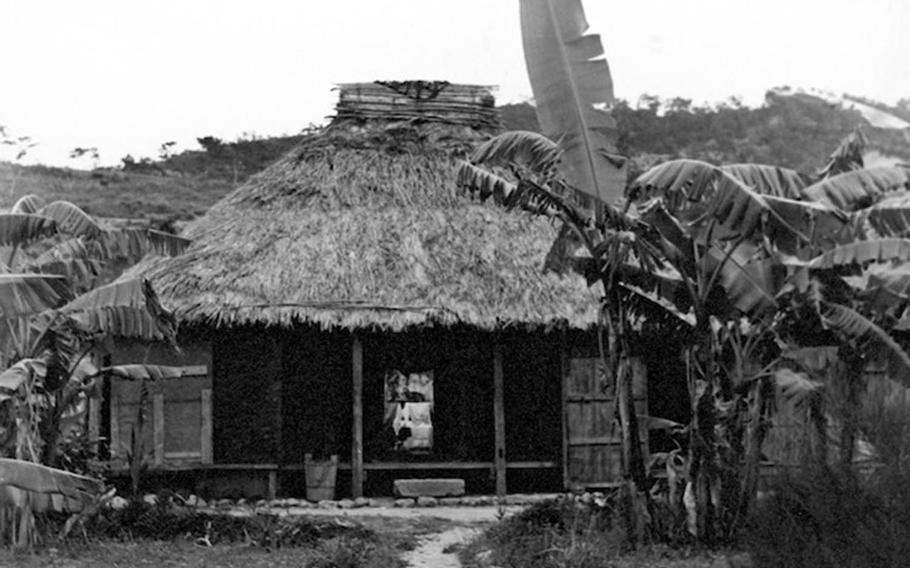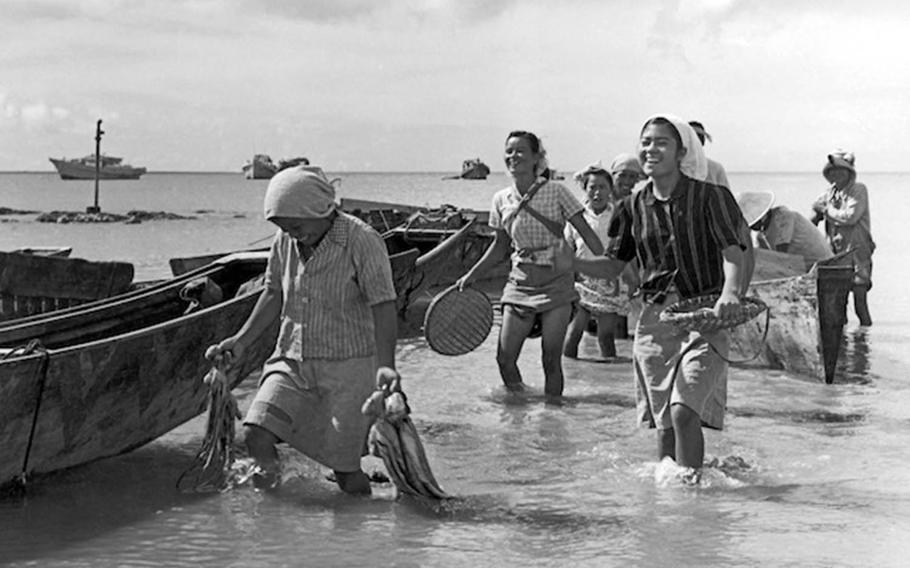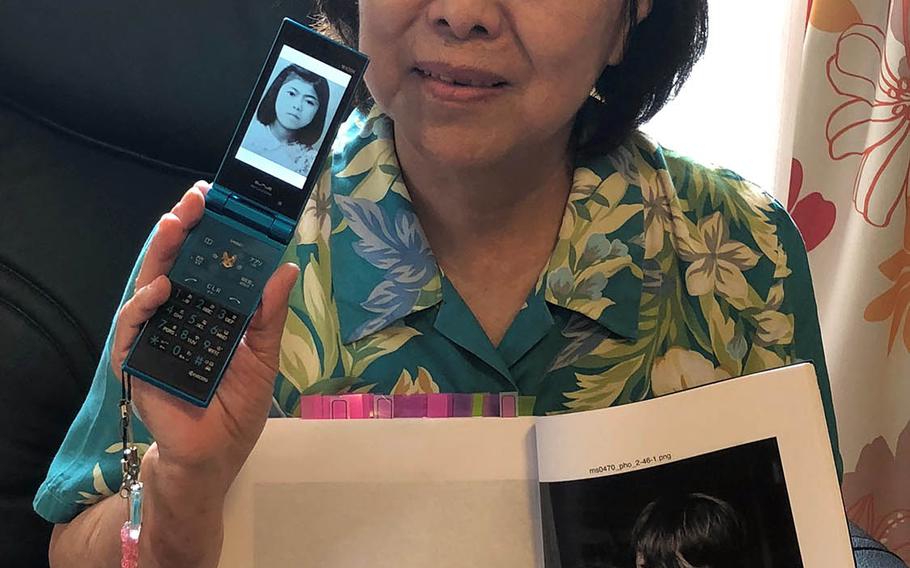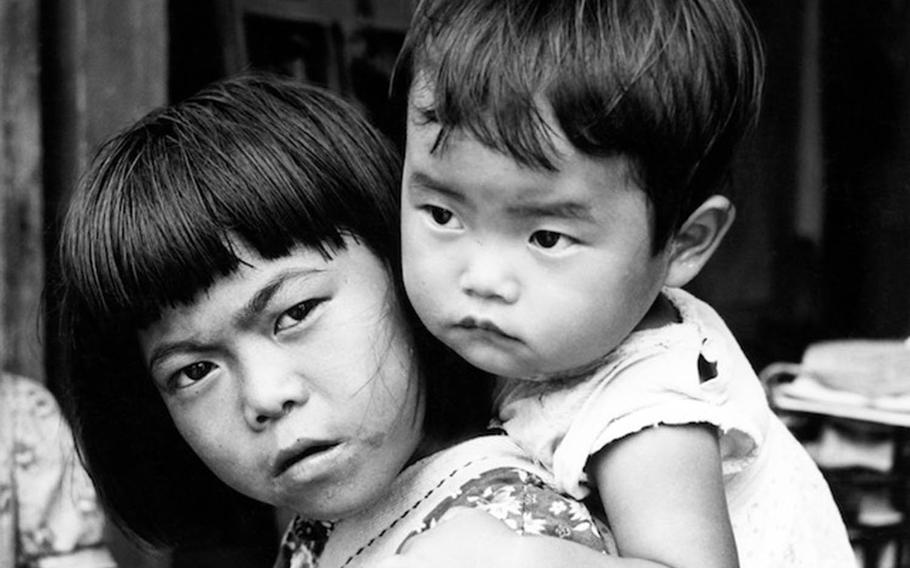 NAHA, Okinawa — A 70-year-old Okinawan man pointed at an old black-and-white photo of five Japanese schoolgirls gathered by a stone wall. Two of them weren't wearing shoes.
"You see? These girls were barefoot. Back then, most kids were barefoot. Only wealthy kids could afford a pair of shoes like these girls," Yoshinobu Chinen said Sunday as he browsed an exhibit of photographs taken by Capt. Charles Gail, who was stationed on the Japanese island prefecture during the American occupation.
Between 1952 and 1953, Gail captured more than 150 images of post-World War II Okinawa while serving there as an Army dentist.
In 2013, his daughter, Geri Gail, donated the collection to the McHenry Library at the University of California Santa Cruz, where she works. That's where she met Alan Christy, a professor specializing in Japanese and Okinawan history, who launched a collaborative, international public history project exploring the founding years of the U.S. military occupation of Okinawa.
Called the Gail Project, it aims to create a robust oral-history archive of the people who lived through the occupation, which ended in 1972.
"This is our fourth visit to Okinawa with the project, and it's expanding every visit," said Christy, who serves as a co-director. "This year, we brought 14 UCSC students and got a chance to have an oral history training workshop with Ryukyu University students and a history and linguistics seminar at Okinawa Christian University."
Chinen was among the many locals who visited the recent exhibit of Gail's photos at Naha's community center, staring at the images and tracing back their childhood memories.
He commented on a picture of a woman carrying a hand-woven basket on her head.
"Only Itoman ladies carried things on their head like this," Chinen said of the area on Okinawa's southern coast. "These Itoman ladies bought fish from their fishermen husbands … to sell in Naha. This way, the husbands got some cash to spend, and then it was up to the wives to make a profit at the market for their household income. Win-win situation for them."
Christy said they have been analyzing Gail's photographs, trying to identify the people and scenes that he portrayed.
"We actually found a person on this visit," he said.
That image shows a girl carrying a small child on her back. The girl — Masako Arakaki, now 74 — recognized herself in the photo after it was printed earlier this month in a local newspaper.
"Arakaki was 8 years old in the picture," said Alice Yang, a U.S. history professor who is a co-director of the project. "It wasn't her brother on her back. She was watching the neighbor's kid, as most of the mothers were out working … many fathers died in the war … so women were the main breadwinners for households."
Some visitors to Sunday's exhibit shared their good memories of the U.S. occupation.
Ayano Shimojo, who teaches Japanese culture to American elementary students at Camp Kinser, told Stars and Stripes that her father lived because the U.S. military provided baby formula to his family, who was hiding in a cave.
"He was one of the few babies to survive the Battle of Okinawa," she said. "My grandparents always told me not to forget about the U.S. forces' kindness."
Chinen recalled getting English lessons during the occupation.
"The host family who taught me English was so nice … that's my fondest memory with the U.S. military," he said.
Christy wants to expand the Gail Project to include the occupiers, as well.
"We would like to reach out to the servicemembers stationed on Okinawa during the occupation and hear about their stories," he said.
Geri Gail also hopes her father's work will inspire Americans now serving on Okinawa to learn more about their host nation's history, culture and beauty.
"He took the opportunity to explore the country, visiting shrines and witnessing cultural events," she said. "Most of all, he connected with Okinawa's people, young and old, as shown by the respect and admiration demonstrated in his photos."