Army aviators get new mission following Japan quake, tsunami
by
Seth Robson
April 11, 2011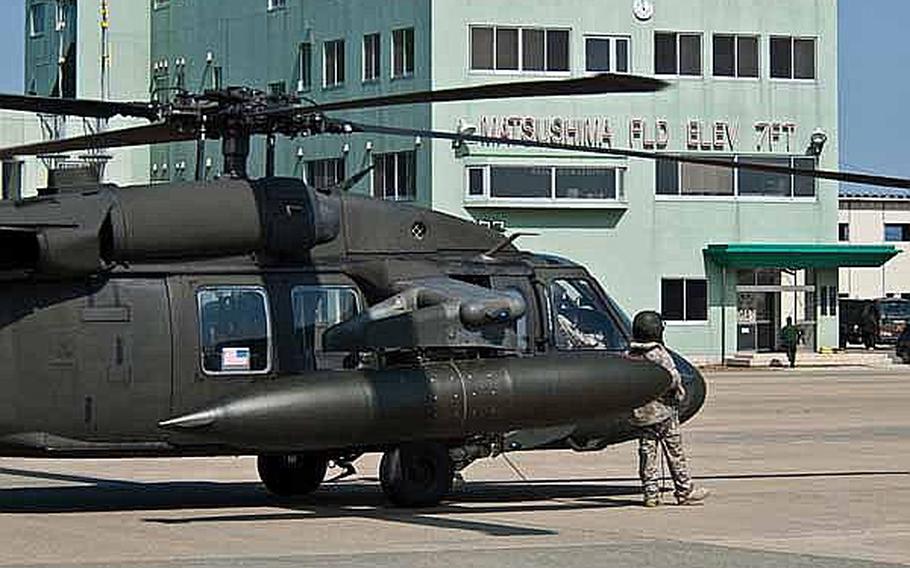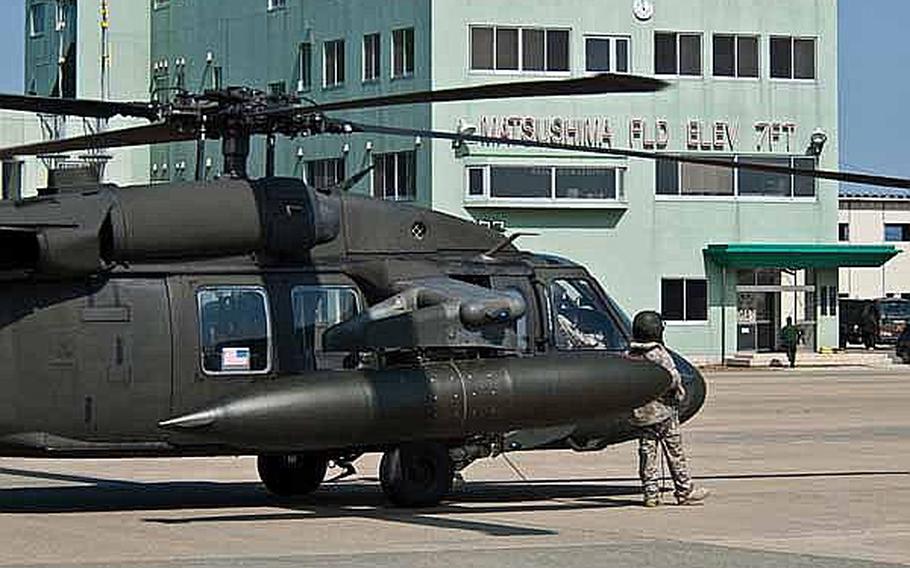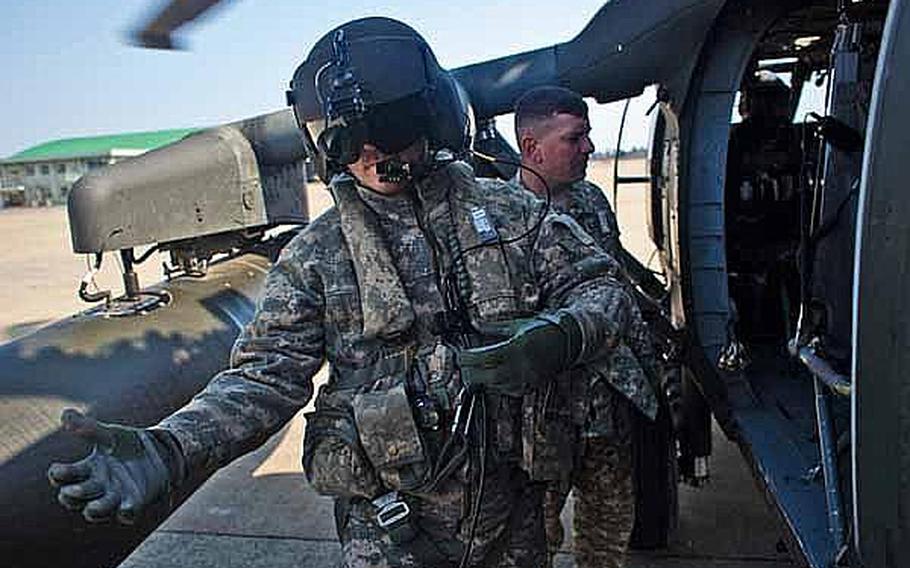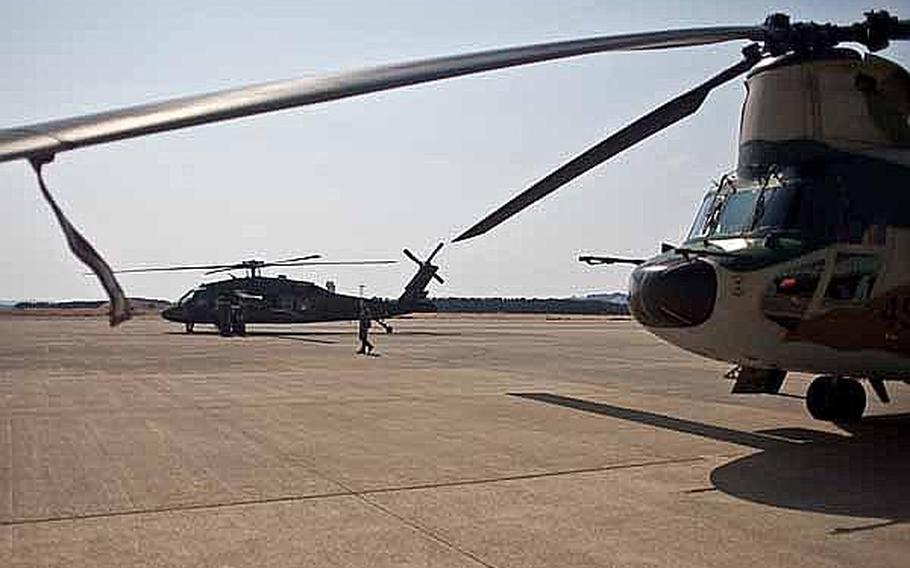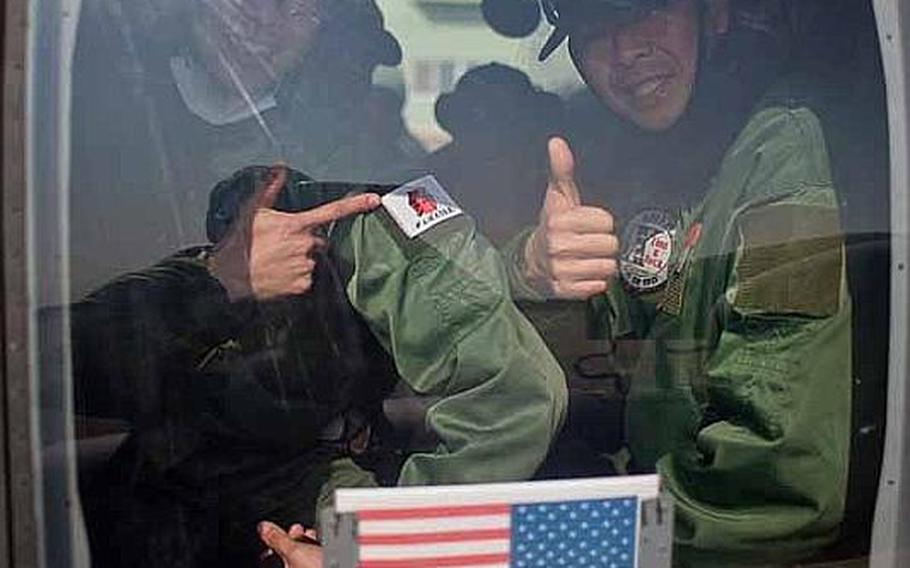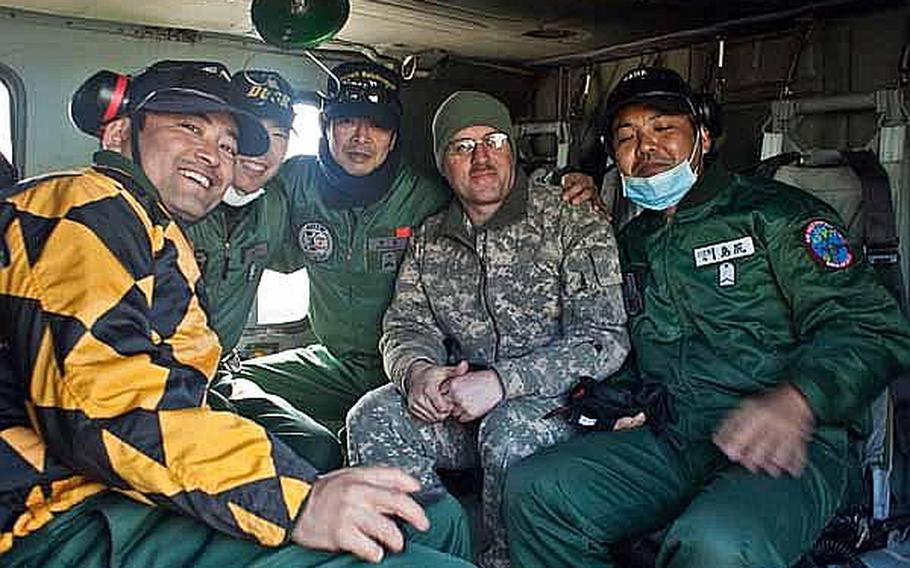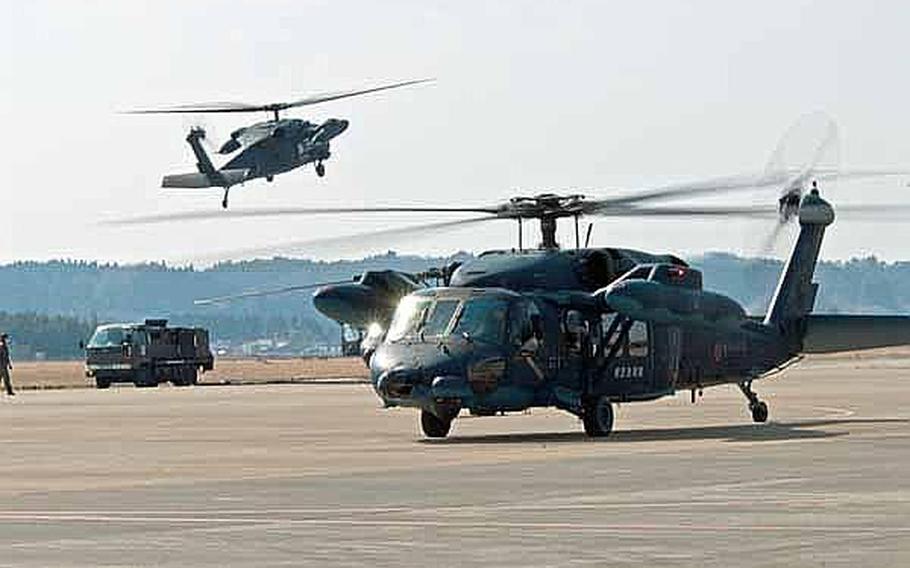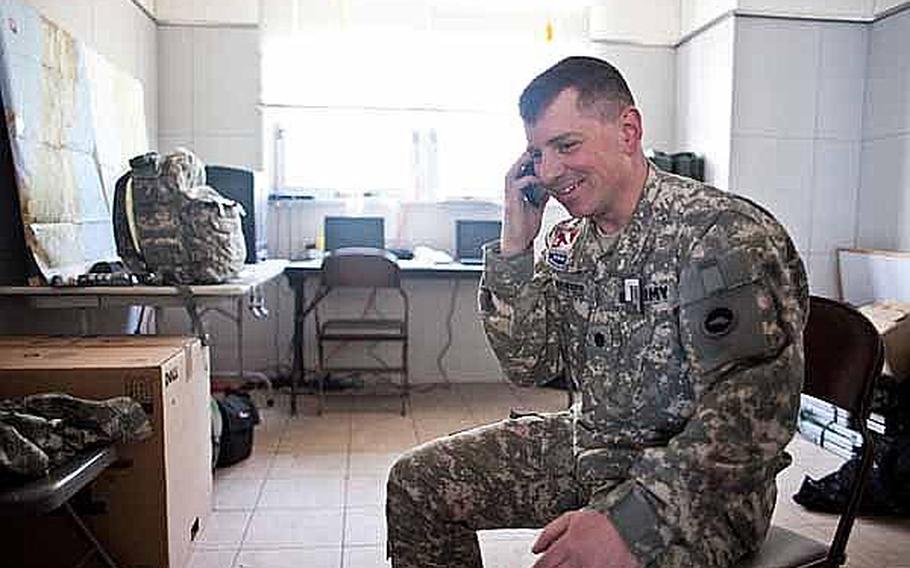 MATSUSHIMA, Japan — The scope of the destruction across northern Japan wrought by last month's earthquake and tsunami is, perhaps, most easily comprehended by the U.S. Army helicopter crews who are flying over the disaster zone each day.
From their cockpits, the aviators gaze down on vast tracts of brown mud and stagnant pools of seawater left when the tsunami slammed into coastal settlements and the roughly 260 small islands off the mainland, wiping out much of what people had built there.
When they hover near the shoreline, crew members see beached ships and large areas where scarcely a building is left standing. Further inland neighborhoods are still intact, albeit surrounded by mountains of trash and wrecked vehicles, upended or half buried in the slime.
"When you fly over Matsushima and Sendai, they are so devastated," said Lt. Col. Robert Brinson, 41, of New Bern, N.C., one of several Army aviators flying missions in the disaster zone. Some of the land along the coast will not be reclaimed because it's still under water 30 days later, he said.
The mission is quite a change of pace for aviators who are used to ferrying around generals, admirals and the occasional VIP, who for this unit have included Dick Cheney and Michael Jackson.
The crews, from the Camp Zama-based U.S. Army Aviation Detachment Japan, have been working in northern Japan since March 18, according to Brinson, the detachment's commander. They are supporting Operation Tomodachi with the Black Hawks flying out of Matsushima Air Base and two UC-35 fixed wing aircraft flying out of Naval Air Facility Atsugi.
The crews were supposed to deploy to the Philippines for the annual Balikatan military exercise, but when the earthquake struck, they were given new orders. Since then, they have cleared debris from airport runways, searched for missing persons and delivered aid to thousands of victims of the March 11 disaster.
When the aviators cleared debris from runways to set up a temporary base at Sendai Airport, the extent of the tragedy hit home, Brinson said.
"We found children's clothes and family photo albums, and you just wondered: Where are those people?" he recalled. "It was emotional."
Soon after that, the Black Hawks were flying route reconnaissance missions for U.S. troops bringing aid to isolated relief centers amid the destruction.
"[U.S. ground troops] would send out their convoys, and we would fly over and look at roads and see whether or not they were passable to determine the best way in and out of the IDP (internally displaced persons) camps they were supporting," Brinson said.
One of the most rewarding missions involved sling-loading water, a boiler and shower equipment to Oshima island, he said.
"There were Japanese soldiers and civilians there and they seemed very appreciative when we came in," he said. "There were lots and lots of waves and smiles and it made us feel like we were making a significant contribution to their health and welfare."
Most of the recent flights have involved moving American and Japanese personnel around the disaster zone, he said.
However, the aviators are also part of efforts to find thousands of people still missing since the tsunami struck, according to U.S. Army Japan public affairs chief Maj. Robert Baucom.
"They are incorporating the search areas with other flights that they do," Baucom said. "They will divert for a while to cover certain areas and then fly back."
Despite being on the job for nearly a month, it's hard to grasp the enormity of the situation, one crew member said.
"We were flying over one of the coastal valleys recently," said crew chief Sgt. 1st Class Scott Newhart, 36, of Ithaca, N.Y. "It seemed like we were a mile up the valley and there was something on the ground that I thought was a house the first three times I passed. The fourth time we flew over I noticed the propeller — it was a massive overturned boat.
"The longer we have been here the more it is sinking in — the extent of the damage," he said.