Ancient ruins unearthed at US Army garrison on Okinawa
by
Aya Ichihashi Matthew M. Burke
October 16, 2018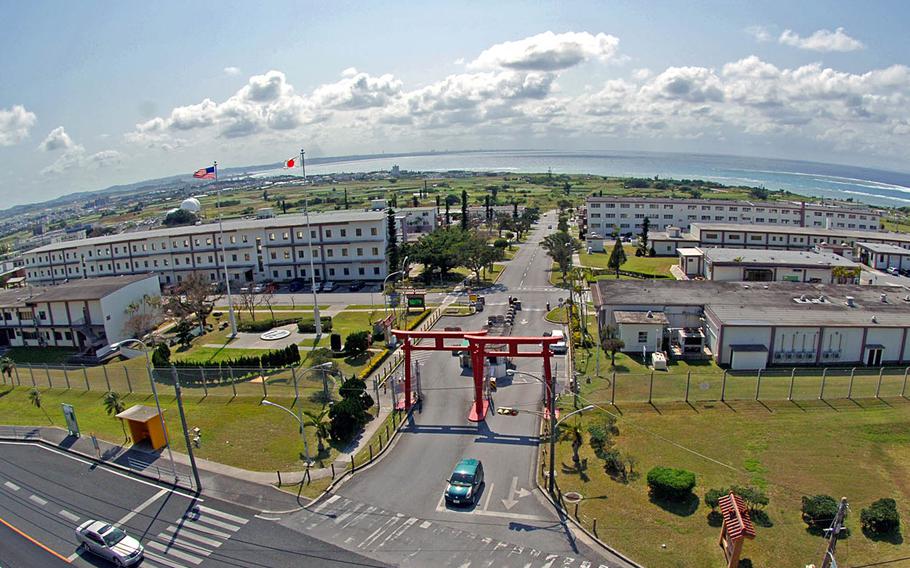 CAMP FOSTER, Okinawa — Excavation work at a U.S. Army base on Okinawa has uncovered ancient ruins, some of which experts say are nearly 3,000 years old.
Announced this week by Yomitan Village officials, the find at U.S. Army Garrison Okinawa — also known as Torii Station — was first unearthed in 2015 at sites slated to host buildings that will be relocated from Camp Kinser and Camp Foster as part of longstanding U.S. military base consolidation plans.
"We believe they were village ruins found at 18 locations over the area where Camp Kinser's and Camp Foster's facilities are planning to be relocated," said Okinawa Defense Bureau spokesman Masashi Katsuren.
Ruins from three of the 18 sites hail from the late Jomon period, between 2,700 and 2,800 years ago, said Yomitan Village Office of Cultural Division spokesman Katsuya Uechi, citing experts consulted on the find. The remaining 15 sites are from the Gusuku era, which was between 700 and 800 years ago.
It remains unclear what will be done with the unearthed artifacts. The defense bureau would not release photos of what was uncovered.
"We will continually work closely together with Yomitan Village Education Committee on archaeological properties," Katsuren said.
The Kinser and Foster facilities are scheduled to be relocated in 2024 and beyond, and Katsuren said he does not believe the find will delay the move.
Spots slated for relocation to Torii Station include .2 square miles of land that makes up the West Futenma housing area, a .24 square mile industrial corridor along Route 58 that includes the Camp Foster Flea Market and bus parking areas spanning from the base commissary to the SPOT gate, and a .04 square mile warehouse area, Katsuren said.
The decision to relocate those facilities was made in April 2013.