Gallery
Americans, South Koreans pay Memorial Day respects
by
Marcus Fichtl
May 28, 2018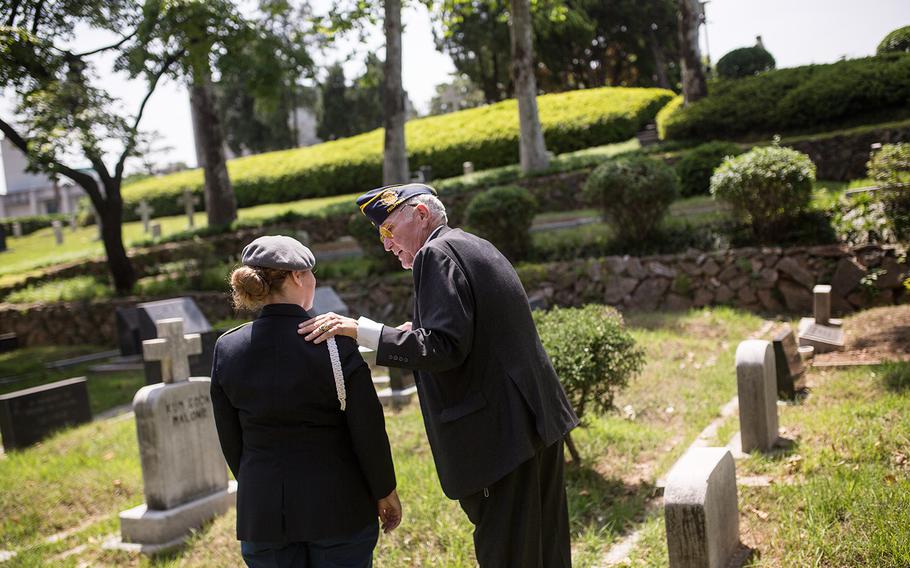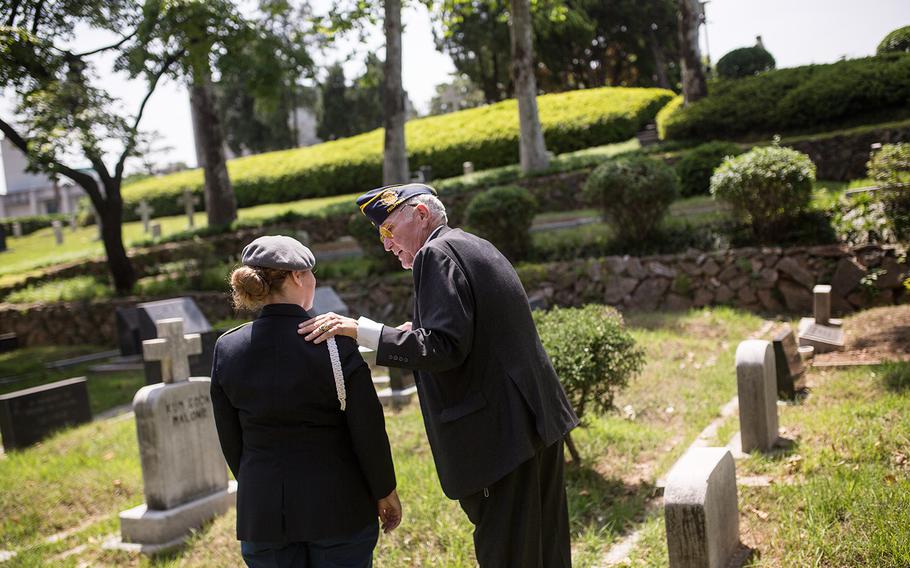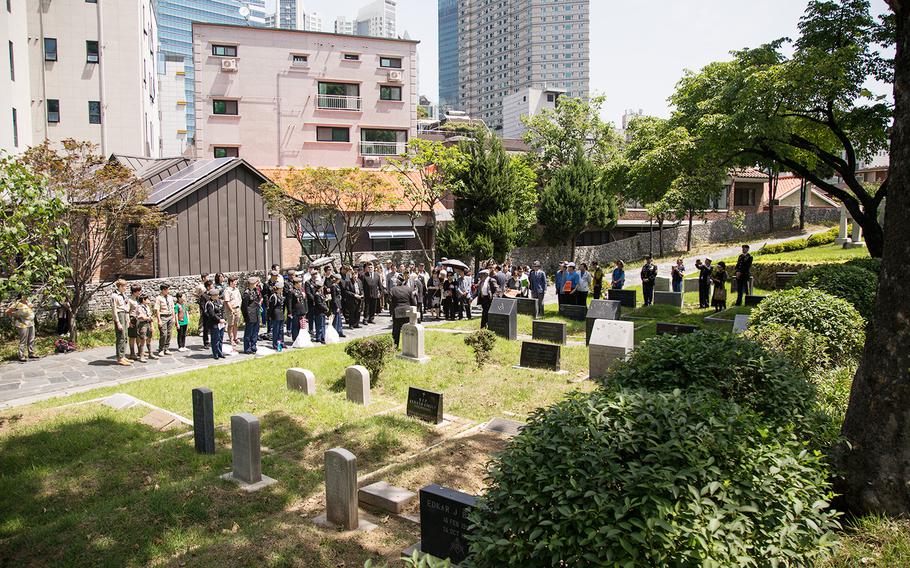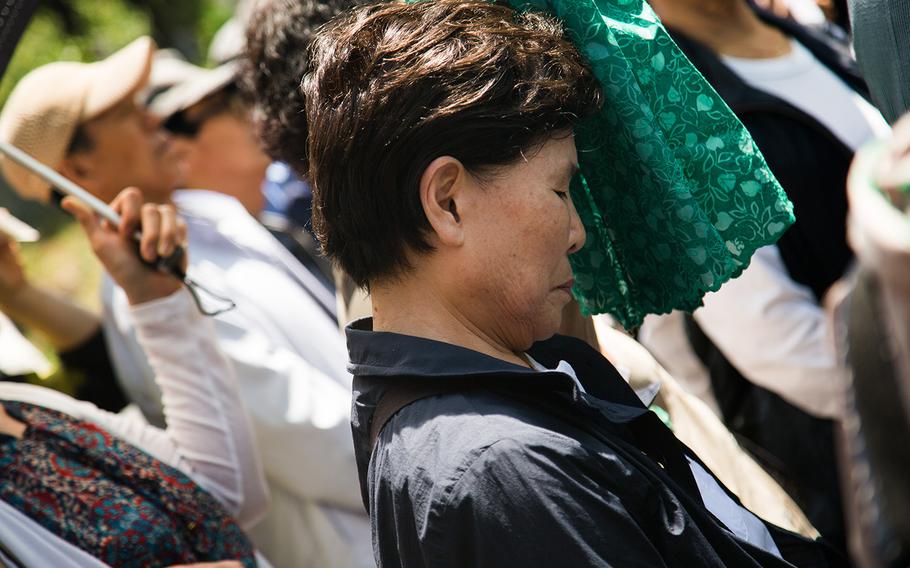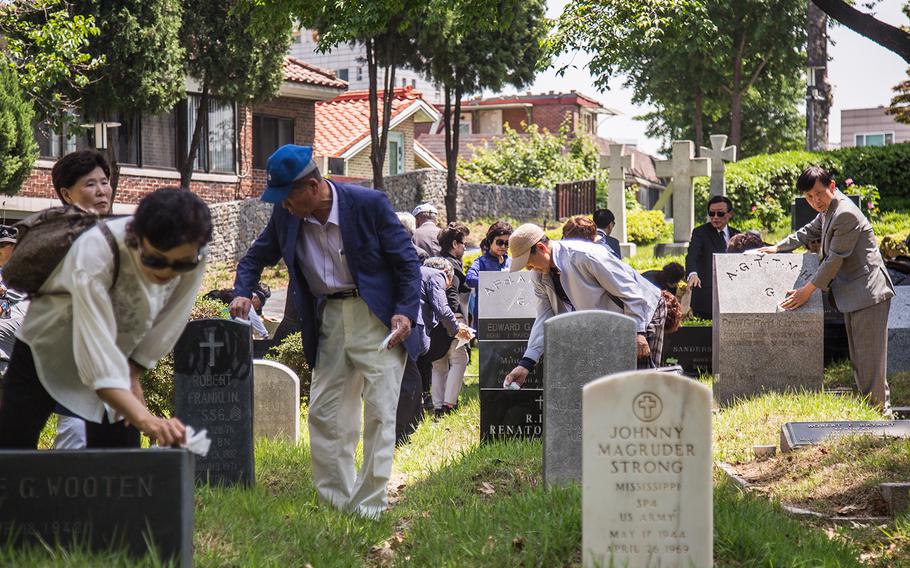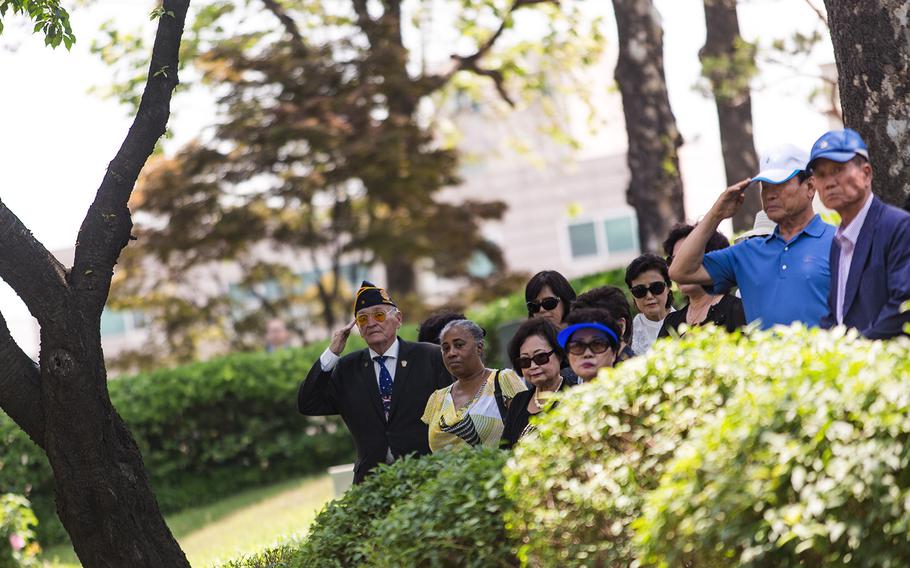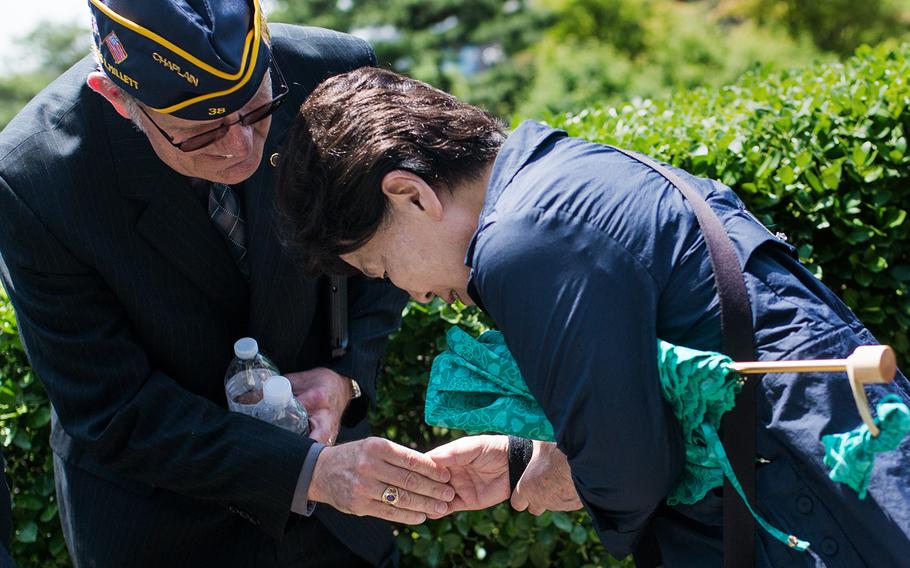 SEOUL, South Korea – Americans and South Koreans paid respects Monday to 28 fallen U.S. servicemembers buried at a foreigner cemetery in Seoul.
Hosted by American Legion Post 38 and the South Korean Freedom is Not Free Society, the tenth annual Ben Delahunty Memorial Day ceremony brought more than 100 people from both nations to the tiny Yanghwajin Foreign Missionary Cemetery overlooking the Han river.
The quiet, hour-long ceremony saw Junior Reserve Officer Training Corps cadets from nearby Yongsan Garrison plant U.S. flags on the grave sites.
Some of the tombstones remain scarred by bullets from the Korean War. The graves range from a Civil War general who became an advisor to King Gojong to Korean War veterans.
"We enjoyed the honor of remembering the men and women who sacrificed for their country and their families too," said Chris Vaia, vice commander, American Legion Post 38 and 30-year Army veteran. "All services except the Marine Corps are buried there, from private to general."
Vaia said if it wasn't for a chance encounter 10 years ago that alerted him to help out at what was then a recently restored foreigner cemetery, the servicemembers buried there may have been lost to history.
After finding little support among the units stationed in South Korea, the post enlisted Seoul American High School's JROTC and a local Boy Scout troop to fill the ranks.
For Brandon Sigurdsson, a JROTC cadet, this is his third time supporting the event. As the student commander, he lead 10 of his classmates during the ceremony.
"I want to honor the fallen, because many of us are going into the service, and I want to give back to those who gave us freedom," the 18-year-old from Mineola, Texas said. Sigurdsson will begin his Army service as an ROTC cadet at Norwich University, a private military academy in Vermont.
While Vaia and his team has identified 28 plots belonging to U.S. veterans, they're still looking for more Americans buried at the 400-plot cemetery. Some had their service history withheld for fear of vandalism.
"We occasionally look for family members who lost track of their family members there, looking through registries and using ancestry websites," he said. With a potential peace treaty on the horizon to replace the armistice the two Koreas signed in 1953, Vaia said peace on the peninsula would be a tribute to those who are buried on Korean soil.
"The ultimate aim of any military person is to end war, (since) we know how terrible war is," he said. "It would be nice to know their mission was accomplished."
fichtl.marcus@stripes.com Twitter: @marcusfichtl