American found guilty in 1997 stabbing of South Korean student
---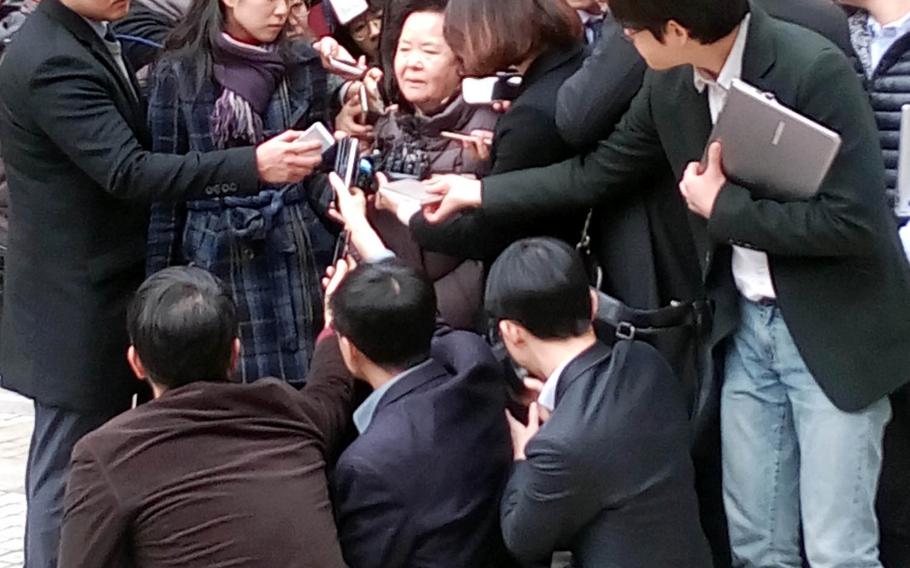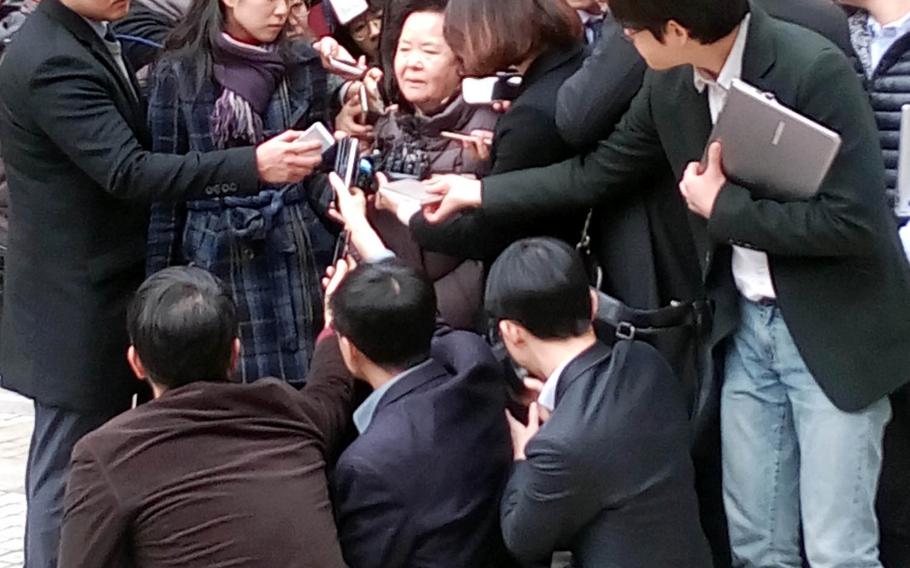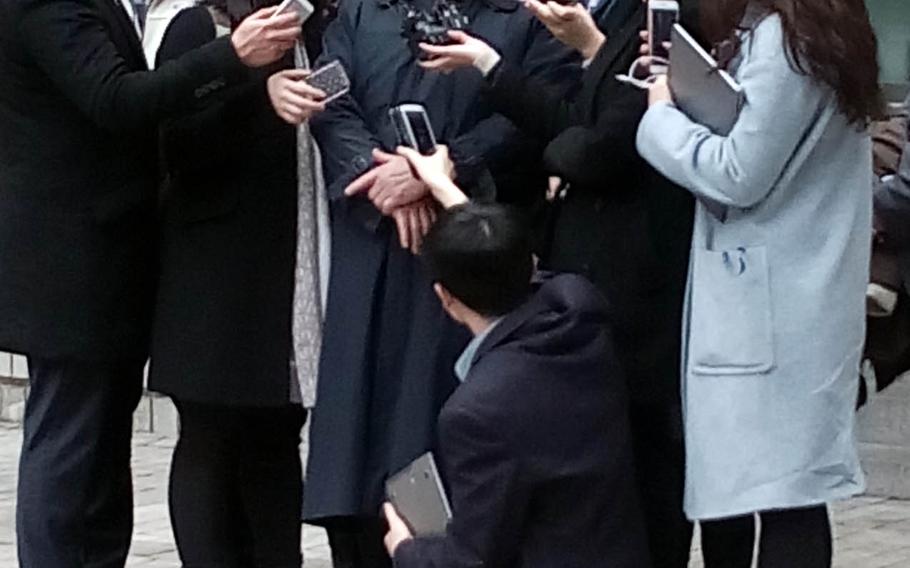 SEOUL – Former U.S. Forces Korea dependent Arthur Patterson was found guilty of murder and sentenced to 20 years in prison Friday for fatally stabbing a college student in a Burger King bathroom in 1997.
The three-judge panel at the Seoul Central District Court agreed that Patterson, then 17, and not another man originally convicted of the crime, repeatedly stabbed college student Cho Joong-pil, 22, near the U.S. Army's Yongsan Garrison in Itaewon, a Seoul neighborhood popular with foreigners.
The case, which was featured in a 2009 movie, has received heavy media attention and furor in some public circles over the perception that two Americans, albeit with South Korean family ties, got off too lightly.
The severity of the crime and lack of remorse warranted life in prison for an adult, head judge Shim Gyu-hong told the court.
"It is only proper that the accused should be punished severely for the crime that has been committed," Shim said.
However, the judges reduced the sentence to 20 years because Patterson was a minor at the time, Shim said.
The court also criticized Edward Lee, the man originally convicted in the case, for daring Patterson to kill and for not rendering aid as Cho, a stranger, bled to death.
It determined that Lee, a Korean-American with no ties to the military, cannot be prosecuted further because he had already been tried and exonerated by South Korea's supreme court.
Lee was originally convicted of homicide following the incident and sentenced to life in prison, but his sentence was reduced to 20 years on appeal before being thrown out for lack of evidence.
Patterson was originally found guilty and sentenced to 18 months in prison for destroying evidence and possessing a deadly weapon. He was released in 1998 as part of South Korea's Liberation Day amnesty, granted by the government to about 2,000 people annually.
Prosecutors reserved the right to file additional charges against Patterson but failed to renew a travel hold on him in 1999, when he returned to the United States.
Patterson was extradited from California in September to face trial.
The court explained in its finding Friday that Patterson was guilty of murder because he literally had blood on his hands.
Patterson's attorney and prosecutors agreed that the only three people in the Burger King bathroom on April 3, 1997, were Patterson, Lee and Cho.
Earlier testimony from a knife expert concluded it was unlikely that both could have stabbed Cho during the roughly 10-second assault.
Forensics testimony concluded that the assailant stabbed Cho three times in the neck, severing the carotid artery, then stabbed him repeatedly in the chest. The quantity of blood involved would have stained the assailant's hands and soaked his clothes in blood, according to prior testimony.
After the murder, Lee found several friends at a bar upstairs from the Burger King and bragged that they had just killed a man "for fun," said Shim, citing prior testimony. However, no one at the bar observed blood on Lee's wrists or hands.
Meanwhile, Patterson went to the bathroom, washed off and borrowed clothing from a friend immediately after the killing, Shim said. Patterson and Lee each disposed of their clothing afterward. Patterson also disposed of the flip knife, which he had owned for two months.
In Patterson's version of events, Cho turned to escape and ran into Patterson, covering him in blood.
After the verdict, John Lee, Edward's Lee's father, told Stars and Stripes his son had done wrong during the incident. He credited the military investigation of the case, which concluded that Patterson was the more likely assailant, while criticizing Korean prosecutors for their original conclusion.
"This is what was supposed to happen 18 years ago," John Lee said.
In 2006, a Seoul court ordered the South Korean government to pay the victim's family the equivalent of $34,000 for mistakes made while handling the case, which had largely faded from public consciousness until the 2009 movie "The Case of Itaewon Homicide" reignited interest.
Prosecutors re-examined the case and decided that Patterson, not Lee, was more likely to have stabbed Cho. In 2011, they indicted Patterson and sought his extradition.
Patterson told reporters gathered at the airport when he arrived in September that Lee was the killer, as he had maintained throughout the process.
During the trial's first day in October, Patterson attorney Oh Byoung Joo said his client was innocent and labeled Lee a drug user who was hallucinating when the stabbing took place.
A month later, Lee testified before the court that Patterson was the killer.
"He (Patterson) suddenly started stabbing Mr. Cho. I was so shocked, I turned around," Lee said, according to Yonhap News. "I remember Mr. Cho trying to hit Arthur with his right hand, I believe. Then I saw Arthur keep on stabbing Mr. Cho."
In December, the court re-enacted the murder during a closed session, with actors playing out both Lee and Patterson's versions of the incident.
Patterson has the right to appeal the verdict to the Seoul High Court within seven days.
Twitter: @eslavin_stripe
---
---
---
---