Ambassador Kennedy visits Yokota Air Base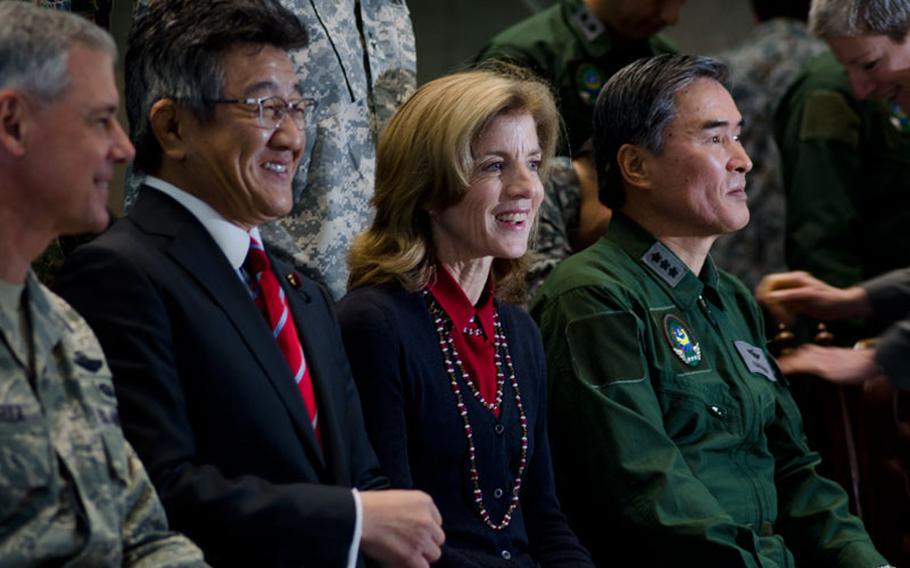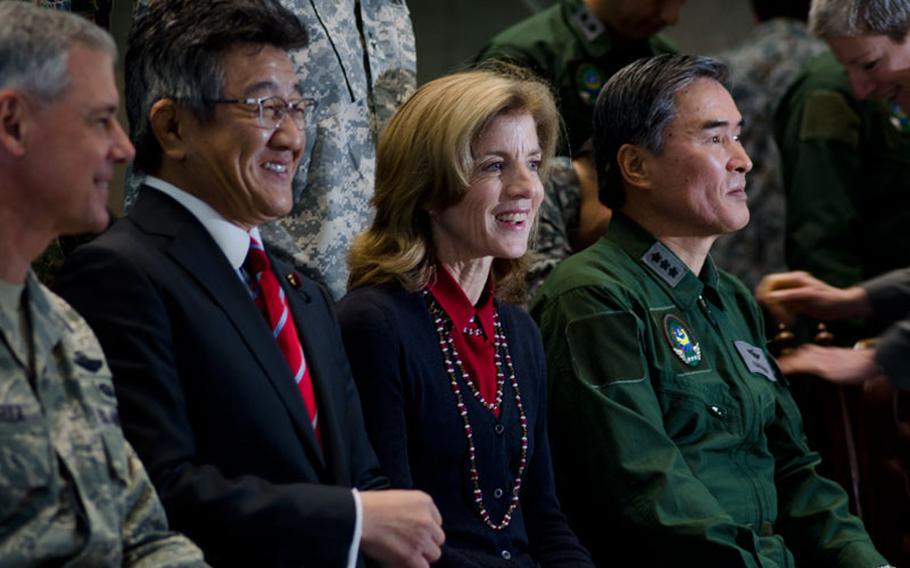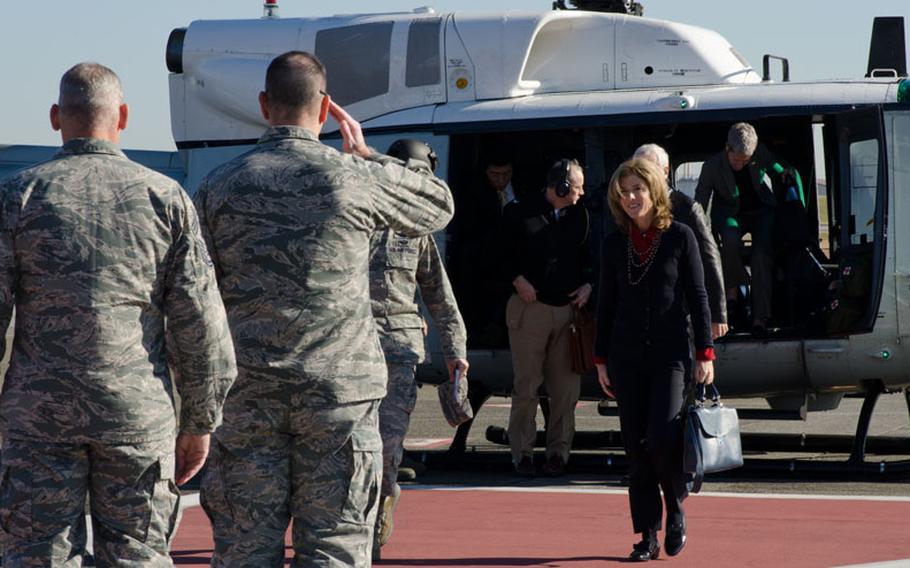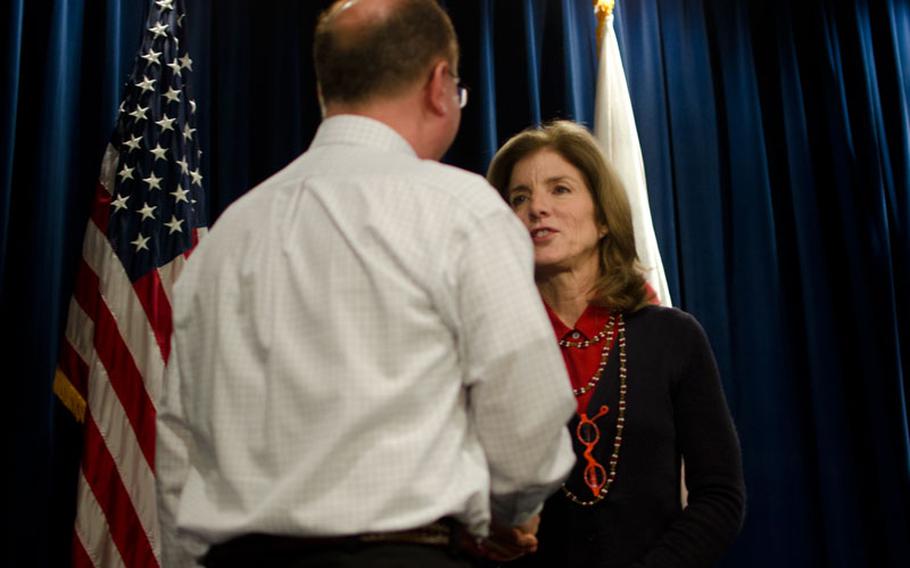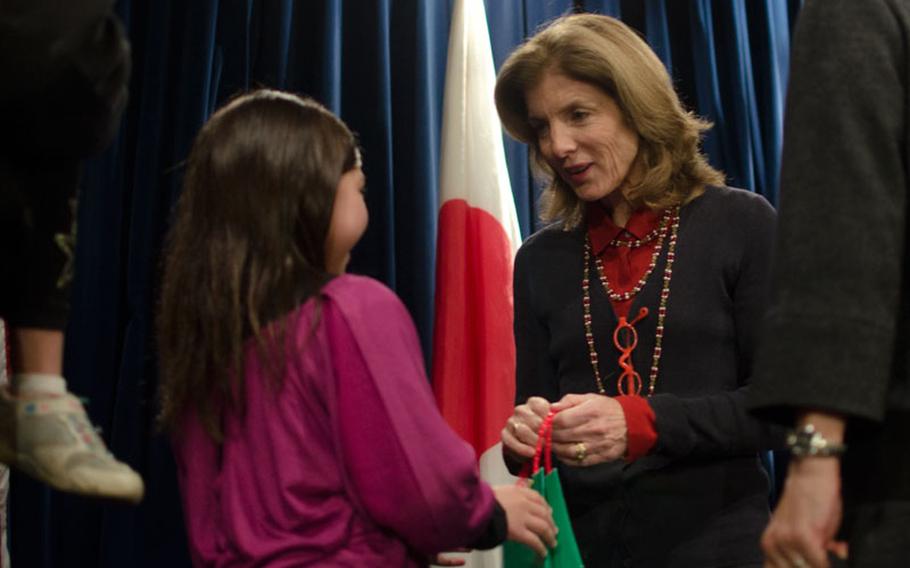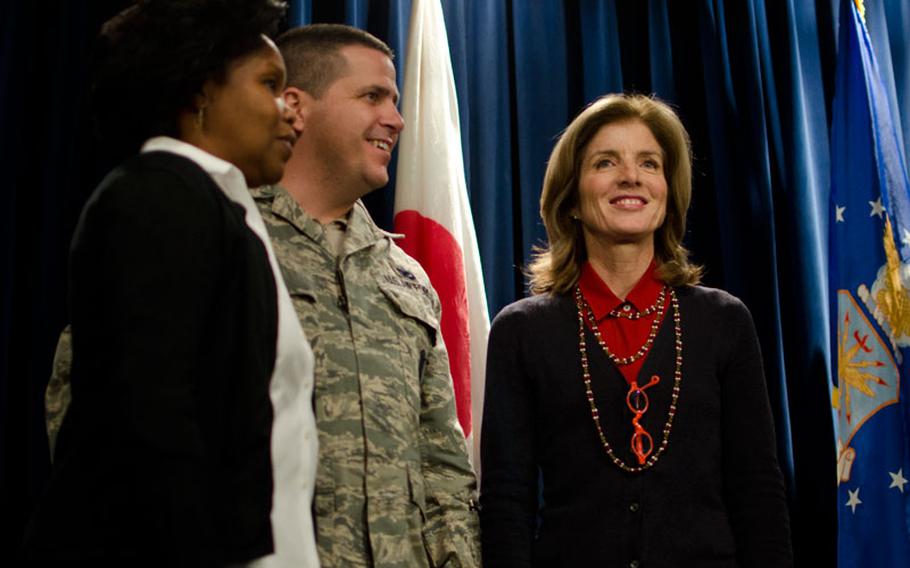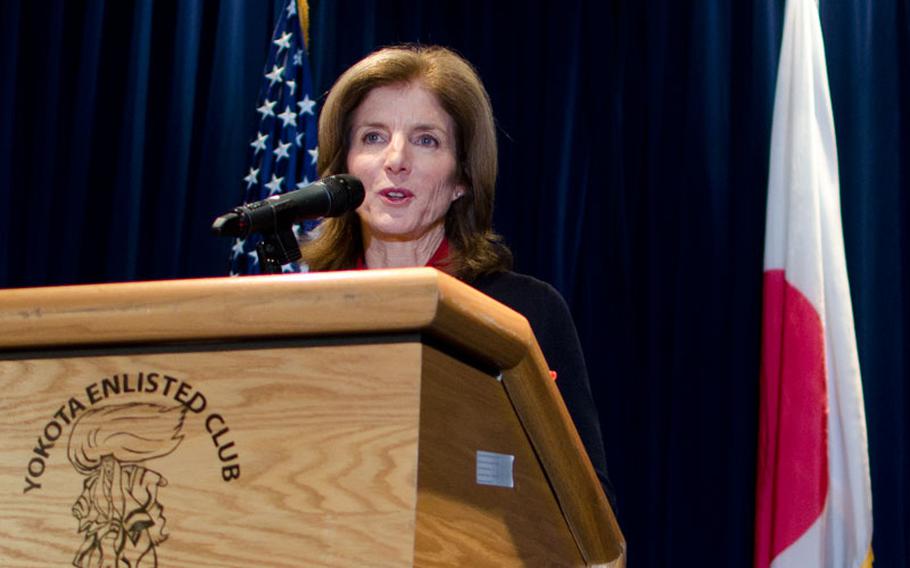 The new U.S. Ambassador to Japan, Caroline Kennedy, visited Yokota Air Base on Thursday, continuing her week-long agenda of scheduled visits and formal presentations.
The commander of U.S. Forces Japan, Lt. Gen. Sam Angelella, took Kennedy on a tour of the air defense command on base; then it was a brief comment before a few hundred troops and family members at the Enlisted Club.
"For me (the base tour) was a real education – and all the more proud to be able to serve our country here in Japan," said Kennedy.
Kennedy arrived at Yokota via helicopter Thursday. Yesterday she met with Japan Prime Minister Shinzo Abe, and on Tuesday she arrived by horse-drawn carriage for her formal audience with Emperor Akihito.