Amateur historian paves way for POW/MIA Accounting Command mission to Micronesia
by
Charlie Reed
June 22, 2011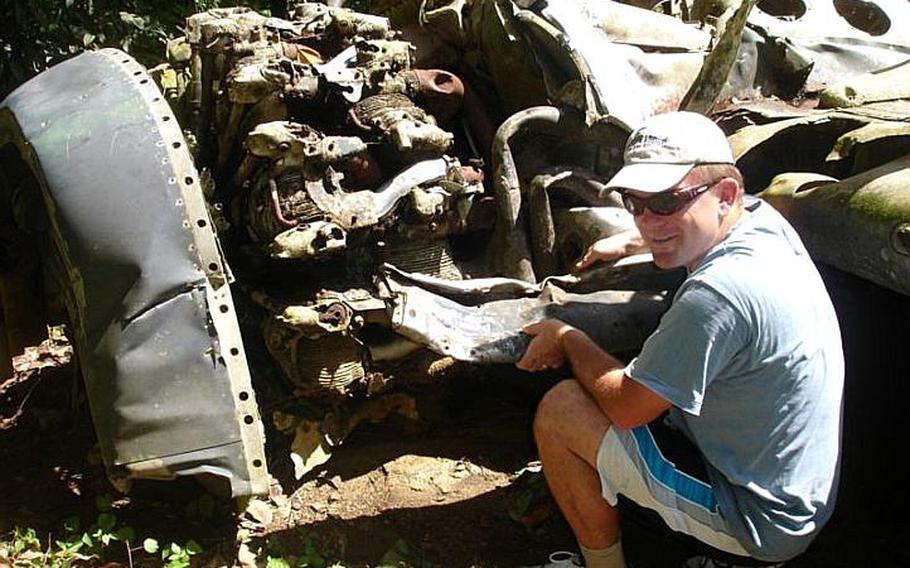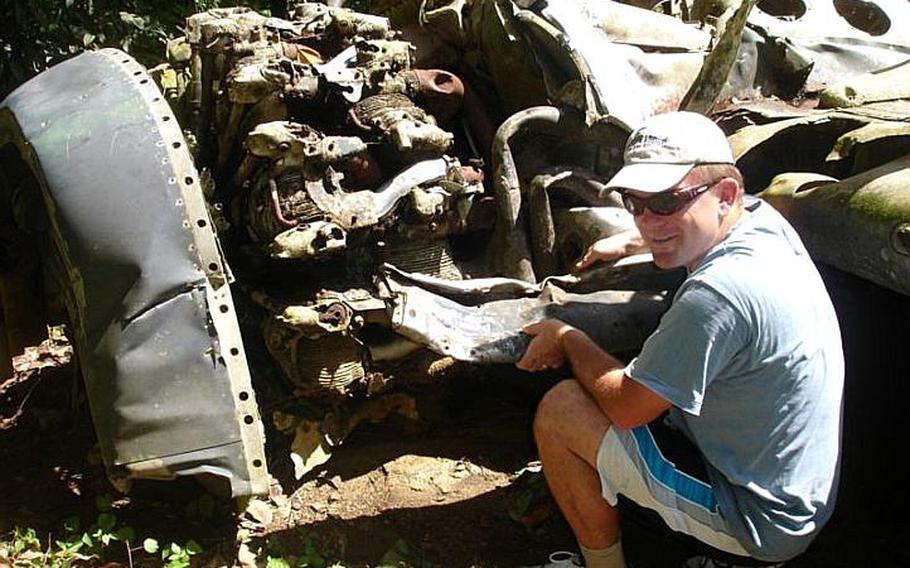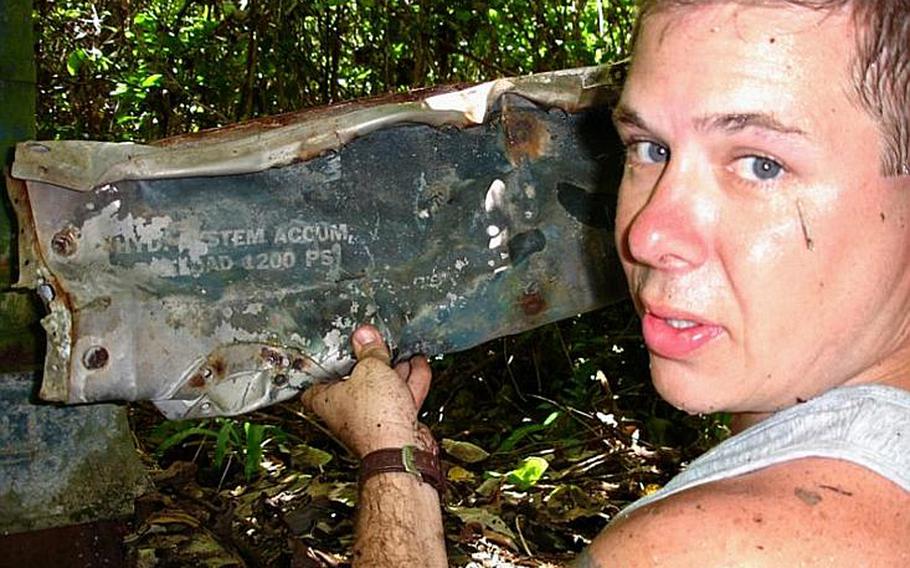 YOKOTA AIR BASE, Japan — Patrick Ranfranz has spent nearly 20 years and $100,000 searching for the World War II bomber that was carrying his uncle when it was shot down over the Pacific Ocean 67 years ago.
The plane and its 10-man crew were shot down by the Japanese off the coast of Yap, a tiny island in the western Pacific Ocean between Guam and the Philippines. Driven by his family connection, Ranfranz began researching the ill-fated B-24 Coleman Crew as an anthropology major in college in the 1980s.
"It's was a family mystery that turned into a passion," said the 45-year-old marketing executive who lives in Wisconsin.
He's made five trips to Yap since 2005, but to no avail.
However, his decades-long pursuit has gotten a boost from the U.S. military: The Joint POW/MIA Accounting Command traveled to Yap for the first time earlier this month.
Commonly known as JPAC, the Hawaii-based joint command travels to different parts of Asia and Europe each year as part of an ongoing mission to repatriate 78,000 U.S. troops who died fighting overseas in World War II. The command is also responsible for finding another 10,000 U.S. troops who died fighting in Korea, Vietnam and other conflicts abroad but whose bodies were never brought home.
The JPAC team will spend a month on Yap building upon some of the field work and historical accounting provided by Ranfranz, which includes information on a dozen other U.S. crash sites and aircraft he has located over the years in pursuit of his uncle's plane.
"I'm extremely proud of that," said Ranfranz, who last year helped Yap tourism officials turn a jungle-covered U.S. Hellcat fighter plane into a World War II memorial.
"The end-all has always been for JPAC to come and do a recovery mission (on Yap)," said Ranfranz. "They excavate, we've just focused on locating."
JPAC researchers — a mix of active-duty military and civilian personnel — will interview locals and map out potential dig sites for future missions to the island, according to a JPAC press release. After that comes the painstaking process of identifying any remains that are found through DNA analysis, which could take years.
Still, Ranfranz is hopeful the missing B-24 crew which has eluded, and fascinated, him for so long will finally be found.
"We've gotten so close," said Ranfranz, who last year enlisted researchers from the prestigious Woods Hole Oceanographic Institution to help him on Yap.
While Ranfranz's work has proved instrumental in JPAC's mission to Yap, command spokeswoman Michelle Thomas said working with private "wreck hunters" can be tricky.
The command maintains a policy of "neither encouraging nor discouraging" amateur historians like Ranfranz, she said.
"If we encourage them too much, we could jeopardize the existing sites," she said.
But Mark Noah, founder of the nonprofit History Flight, disagrees. He is trying to establish a way organizations like his can work more closely with JPAC.
"The idea is to help augment the public sector with private sector money and increase the level of discovery and identifications," said Noah, a Miami-based commercial pilot and World War II buff.
History Flight helped Ranfranz on Yap, and since 2003 has provided assistance and direct funding totaling $425,000 for private expeditions aimed at recovering World War II-era troops, Noah said.
Of the 78,000 servicemembers still missing from the war, only about 28,000 are recoverable, according to JPAC estimates. Averaging about 70 identifications per year, it would take JPAC the next four centuries to recover all the remains.
"Our job is not to be obstructionists," Noah said. "But we've got to increase the capability for this to get done."