VIDEO
Alaska-based THAAD system intercepts target missile over Pacific
---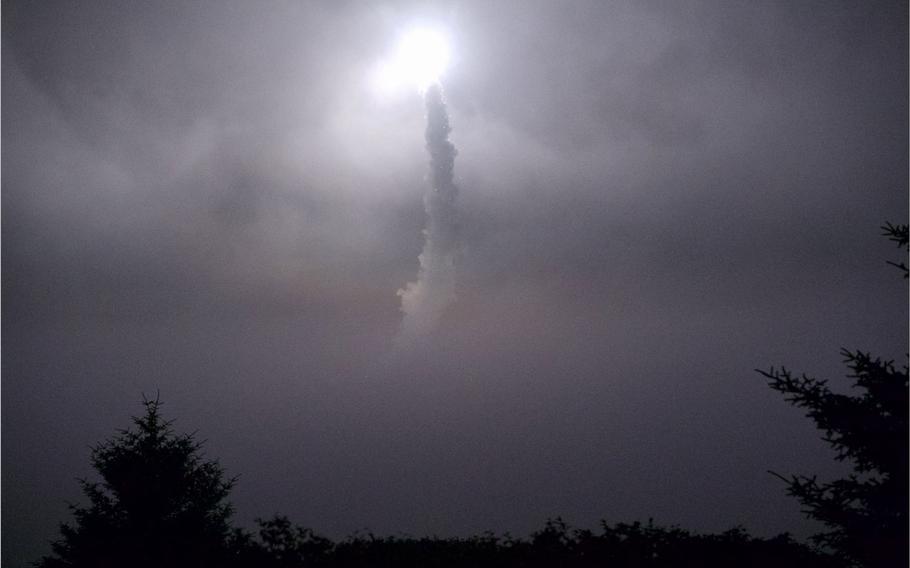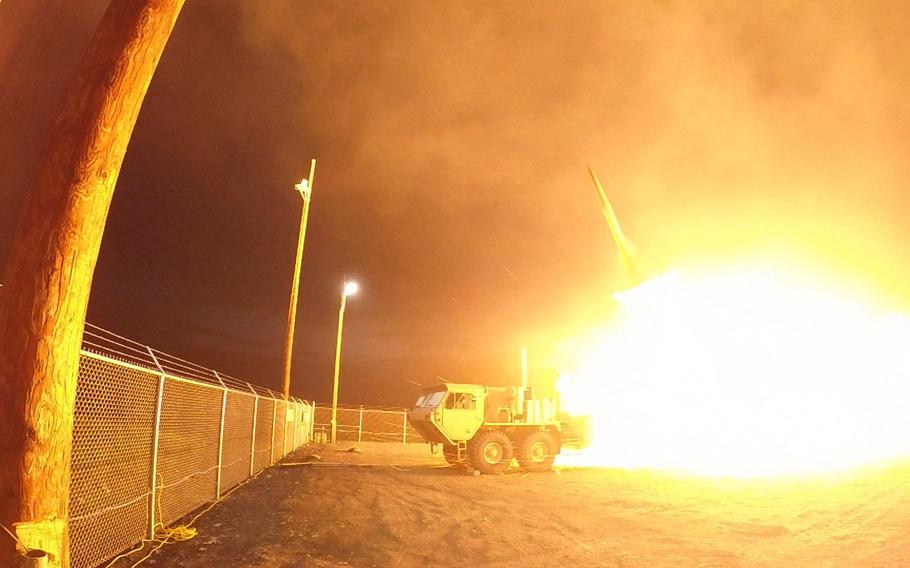 A medium-range ballistic missile was intercepted over the Pacific Ocean early Sunday during a test of the Terminal High Altitude Area Defense system, the Missile Defense Agency said.
The target missile, air-launched by an Air Force C-17, was detected, tracked and intercepted by a THAAD battery at Pacific Spaceport Complex Alaska in Kodiak, an MDA statement said. It didn't specify exactly where the missile was stopped.
Soldiers from the 11th Air Defense Artillery Brigade out of Fort Bliss, Texas, conducted launcher, fire-control and radar operations using the same procedures they would use in a real-world scenario, the statement said. The team was not aware of when the target missile would be launched.
"In addition to successfully intercepting the target, the data collected will allow MDA to enhance the THAAD weapon system, our modeling and simulation capabilities, and our ability to stay ahead of the evolving threat," Lt. Gen. Sam Greaves, MDA's director, said in the statement.
The exercise comes not long after North Korea test-fired its second intercontinental ballistic missile this month. The ICBM launched late Friday splashed down into the Sea of Japan about 620 miles east of the launch site in the country's far northwest, a Pentagon statement said.
The U.S. military, which detected and tracked the missile throughout its flight, determined it posed no threat to North America.
---
---
---
---