Airmen test bomb-building skills on Guam
by
robsons@pstripes.osd.mil Seth Robson
April 29, 2012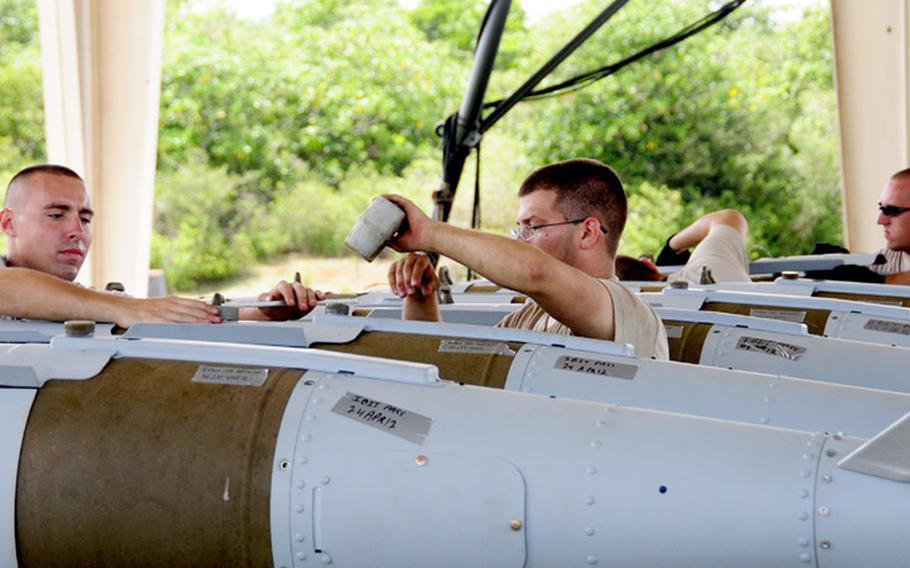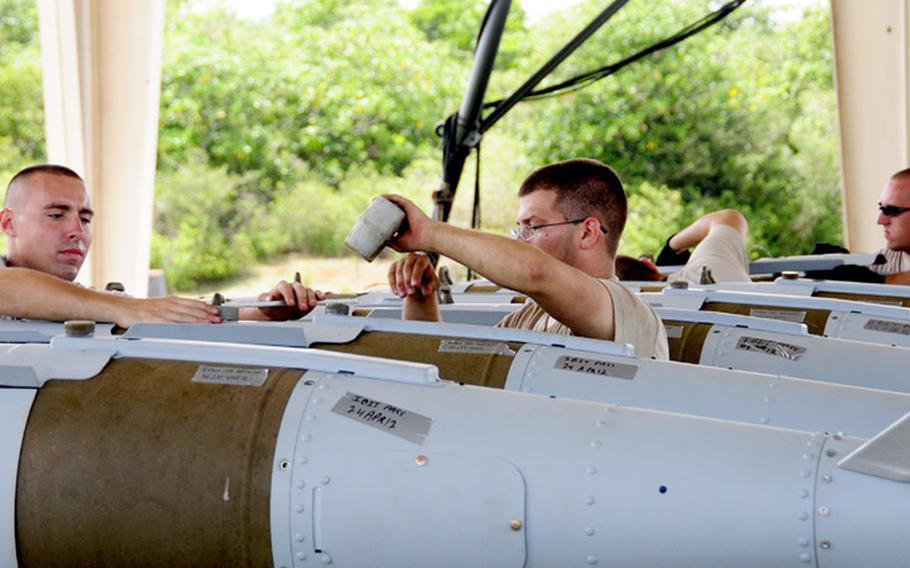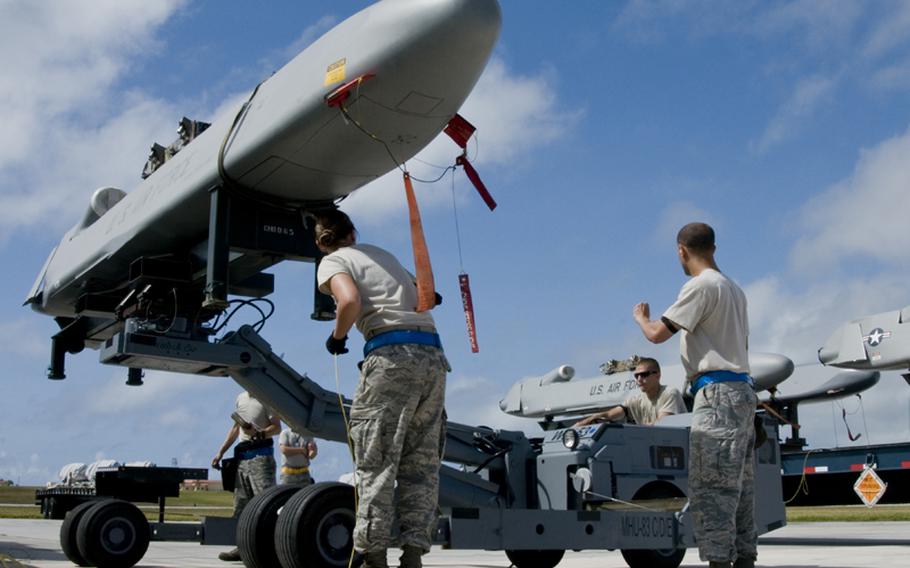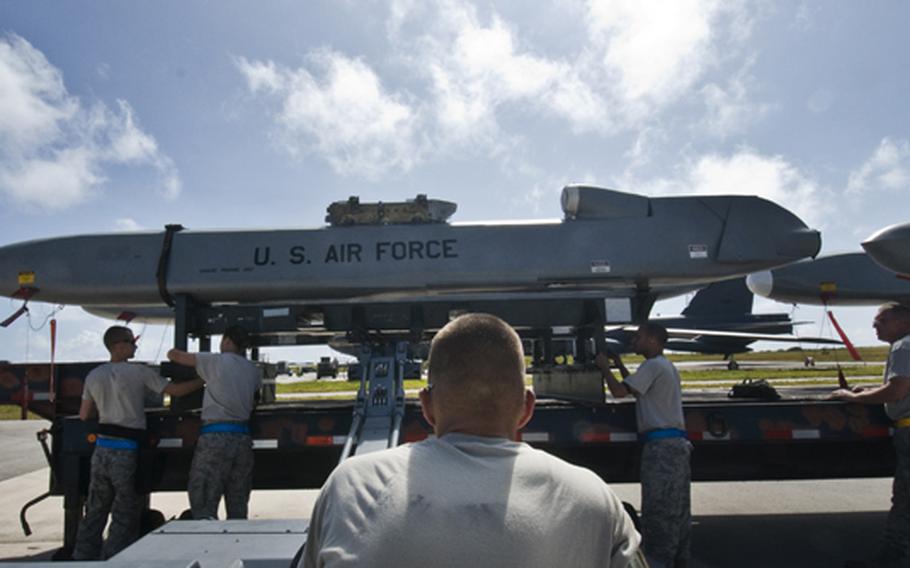 YOKOTA AIR BASE, Japan — In case U.S. adversaries in the Asia-Pacific region were wondering, the Air Force has a large assortment of bombs and missiles on Guam that can be made ready for use at a moment's notice.
Last week, airmen at Andersen Air Force Base on Guam assembled 1,500 bombs and cruise missiles of all shapes and sizes during a four-day exercise designed to test their ability to quickly produce tailor-made munitions in wartime.
The 250 airmen built everything from 2,000-pound bunker-busting bombs to GPS-guided precision munitions during a Combat Ammunition Production Exercise, according to Col.Herb Phillips, chief of Pacific Air Forces' Logistics Readiness Division.
"Any adversaries we have should know we are fully capable of doing this as a wartime scenario," Phillips said, adding that the Pacific is the only place overseas where the Air Force conducts the large-scale bomb production exercise.
In past years, the bomb building has taken place at Osan and Kunsan air bases in South Korea and Kadena Air Base on Okinawa, he said.
Retired Air Force Col. Ralph Cossa, who now works with the Center for Strategic and International Studies in Hawaii, said the most likely target for bombs produced on Guam would be North Korea.
"You have to be prepared to respond in a contingency where the North Koreans do something," Cossa said. "You have to reach out and touch someone."
Other hotspots in North Asia, such as the Taiwan Strait or the South China Sea, were less likely to result in a shooting war, he said. However, if conflict does break out in the Pacific, the U.S. has munitions components stored at various facilities, including on Hawaii, Cossa said.
Maj. Jason Kalman, the 36th Munitions Squadron Commander on Guam, said his airmen have been building Joint Direct Attack Munitions, cruise missiles and bombs ranging between 500 and 2,000 pounds.
The weapons were assembled from components such as general purpose bomb bodies, fuses, explosives and GPS-guidance equipment, and they can be tailor made for specific missions, he said.
One of the airmen who helped put the bombs together, Staff Sgt. David Scott, 27, of Modesto, Calif., said he helps build about 500 training bombs each month on Guam during normal operations. The high volume of bombs built during this week's exercise replicated a wartime scenario, he said.
---
---
---
---