Air Force's largest combat wing welcomes new commander on Okinawa
---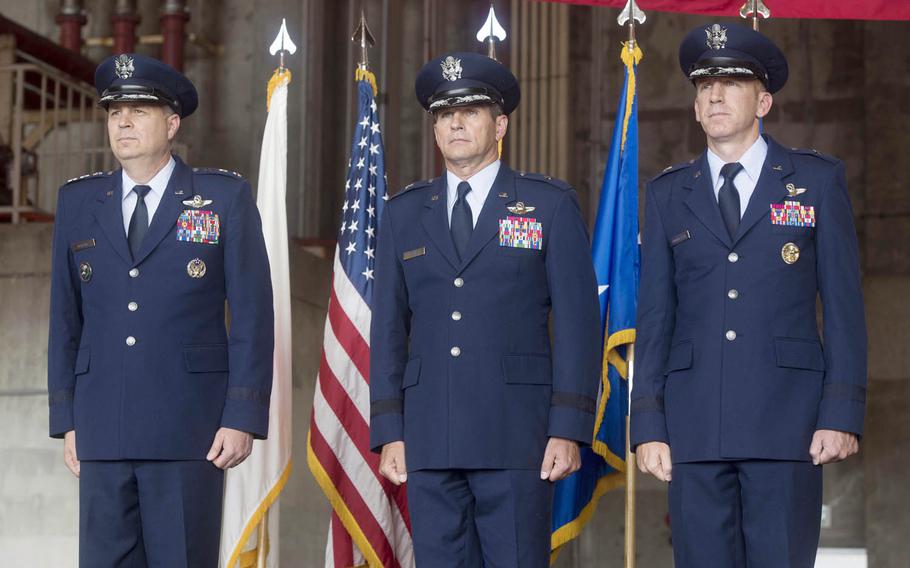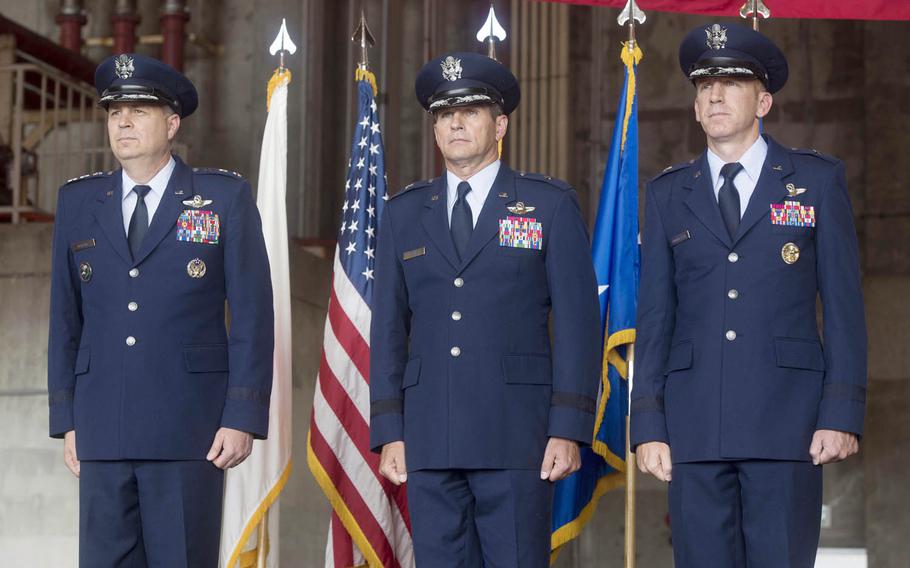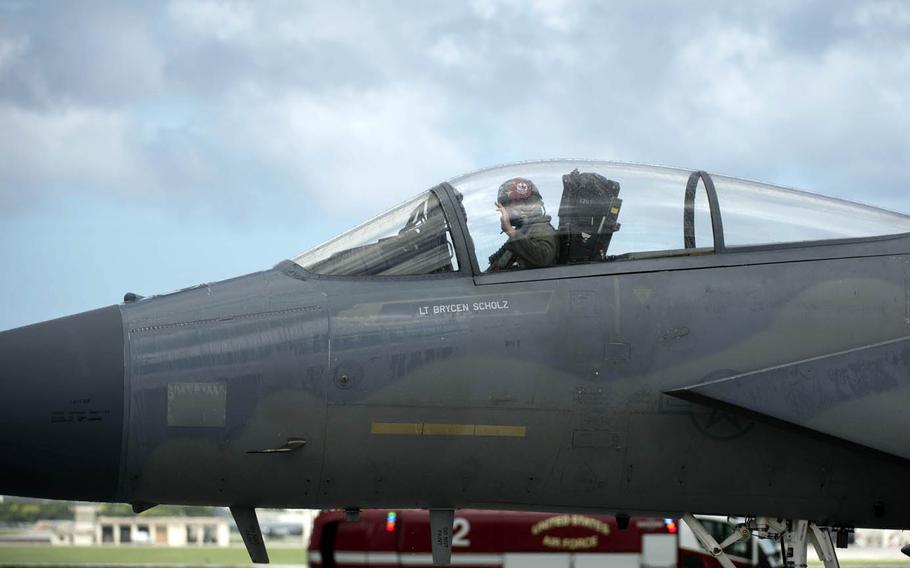 Brig. Gen. Case Cunningham took command of the Air Force's largest combat wing during a ceremony this week at Kadena Air Base, Okinawa.
Cunningham, who was recently promoted to brigadier general, took command of the 18th Wing — also known as the Shoguns — from Brig. Gen. Barry Cornish.
The force he leads includes nearly 18,000 Americans and more than 4,000 Japanese employees and contractors, according to Kadena's website.
The change of command comes at a time of increased tensions with nearby North Korea. Last April, the unit conducted an elephant walk, taxiing squadrons of aircraft in close formation as a show of strength.
Cunningham described the 18th Wing as the "keystone of keeping the peace in the Pacific."
"Together, we will continue to write the next chapter of Kadena's history," he said at Monday's ceremony, according to an Air Force statement. "These challenging and dynamic times require bold, courageous and exemplary leadership at every single level to be absolutely the most-ready possible with our available resources."
Cunningham previously led the 432nd Wing and 432nd Air Expeditionary Wing, Air Combat Command, Creech Air Force Base, Nev. He also has served as commander of the Thunderbirds — the Air Force's air demonstration team — from 2010-12; special assistant to the director of the Defense Advanced Research Projects Agency; and vice commander of the 451st Air Expeditionary Wing at Kandahar, Afghanistan — a unit with more than 2,000 airmen and 10 types of aircraft involved in combat operations.
Cornish heads to the Pentagon to serve a deputy director of operations with the Joint Staff, the Air Force said.
---
---
---
---