Air Force rolls out shorts on Okinawa so Kadena maintainers can beat the heat
by
Matthew M. Burke
February 20, 2020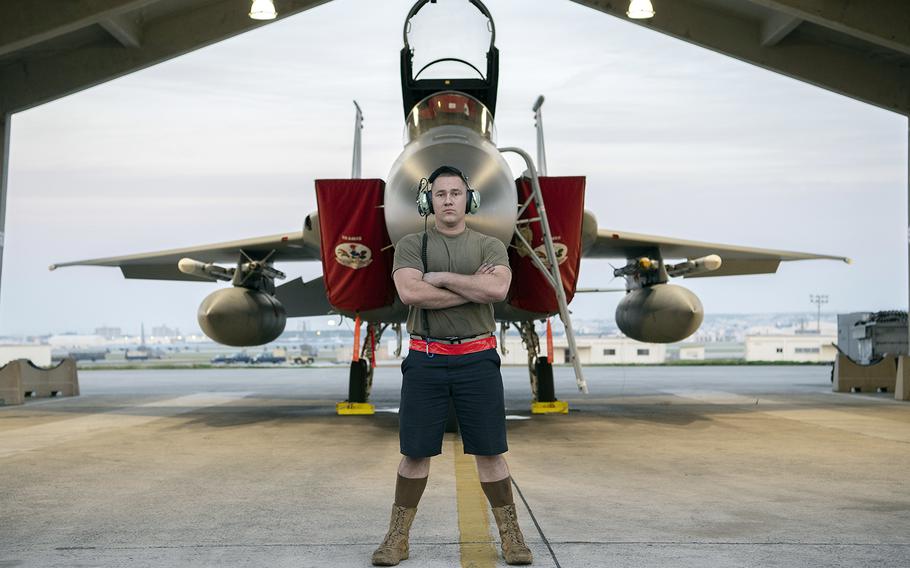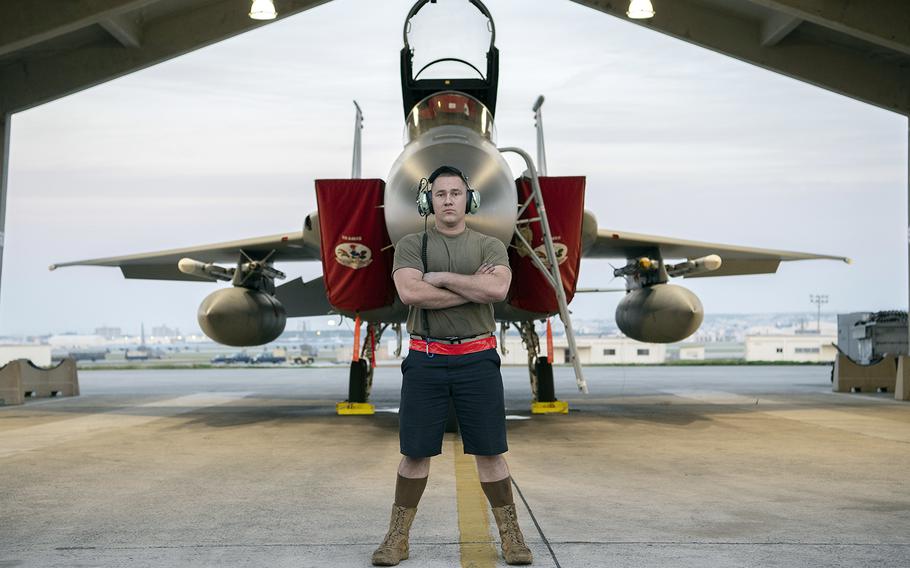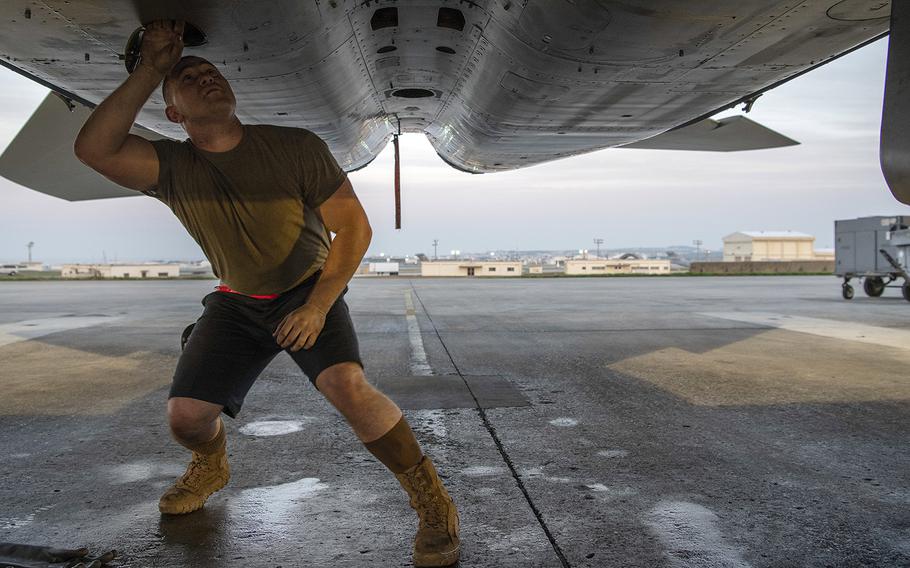 CAMP FOSTER, Okinawa — Airmen of the 18th Maintenance Group at Kadena Air Base can now sport blue uniform shorts on the flight line to help them beat the suffocating Okinawa heat, according to the 18th Wing.
The shorts were issued in January following the lead of stateside bases like Nellis Air Force Base in Nevada, Luke Air Force Base in Arizona and Tyndall Air Force Base in Florida, that rolled out the shorts last summer, a wing statement said earlier this month.
The material is tough, flexible and stain resistant — similar to clothing worn by civilians in the maintenance and construction fields.
"I'm always hot out on the flight line," 67th Aircraft Maintenance Unit crew chief Airman 1st Class Richard Flagg said in the statement. "Even at night I'm hot outside so these shorts are really nice for keeping cool."
Flagg said he expected the move to improve morale and productivity.
"If you feel bad then you're probably not going to be as productive compared to if you're comfortable," he said. "I know when I feel good, I want to work harder."
Okinawa temperatures were between 61 to 79 degrees Fahrenheit in the month of January, according to AccuWeather Inc.'s website. During the summer months, temperatures are typically over 90 degrees, with 95% humidity.
The uniform change was the result of feedback that leaders received from maintenance airmen, the statement said.
"We started noticing maintenance organizations in hot weather environments across the Air Force allowing their Airmen the option to wear shorts," 18th Maintenance Group superintendent Chief Master Sgt. Gregory Austin said in the statement. "Our commander was fully on board in getting shorts approved for our maintainers."
The shorts may only be worn on the flight line and in the flight line dining facility, the statement said. Airmen are required to change before leaving those areas.
burke.matt@stripes.com Twitter: @MatthewMBurke1