Air Force powers up Yokota's $30 million Super Hercules flight simulator in Tokyo
by
Seth Robson
July 27, 2020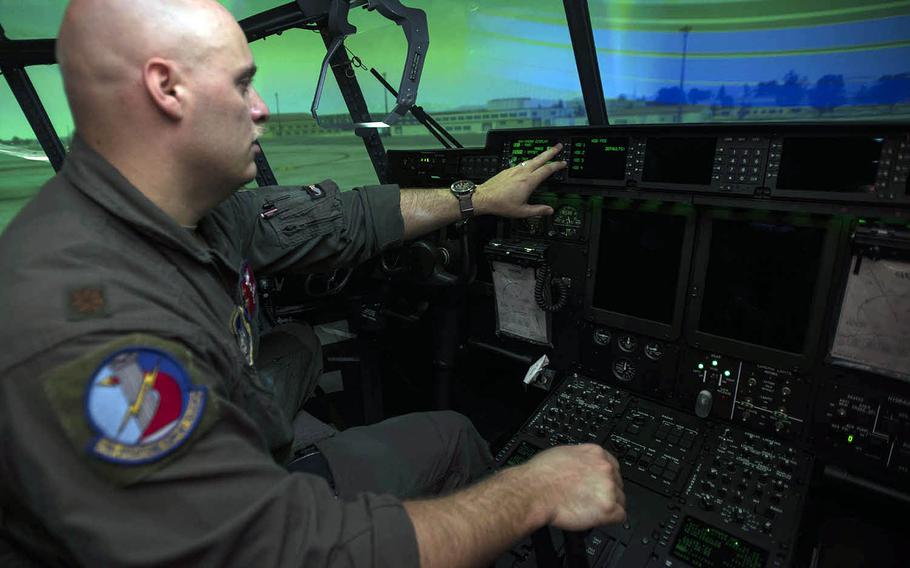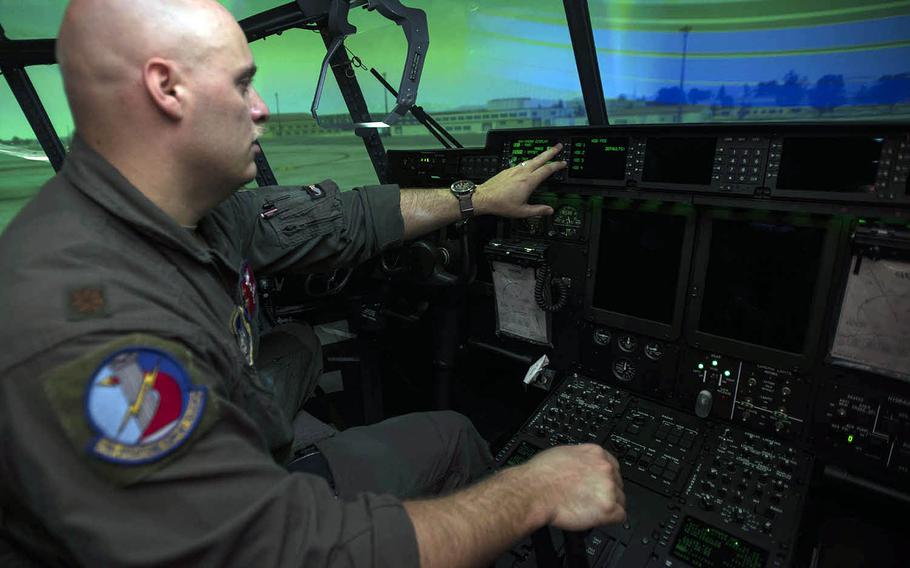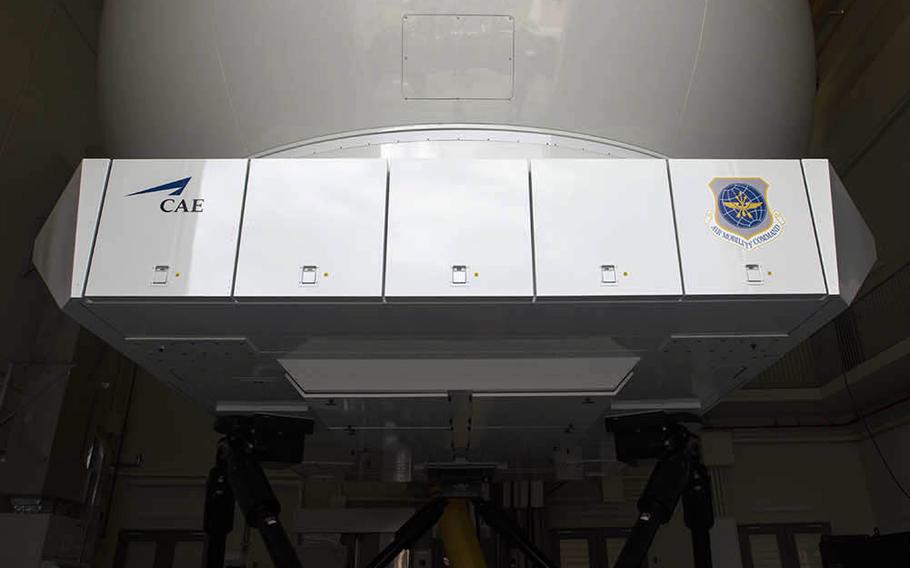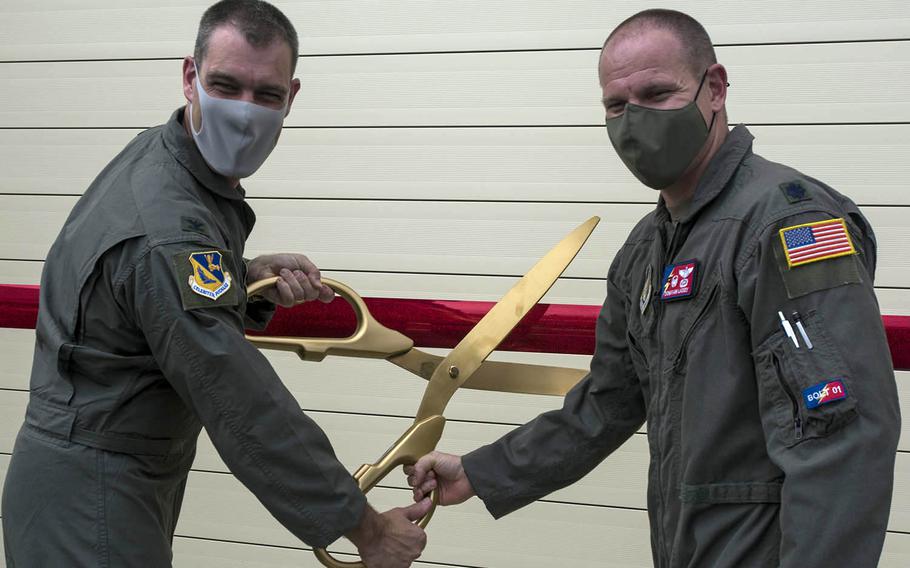 YOKOTA AIR BASE, Japan — From the outside, the $30 million C-130J Super Hercules flight simulator that opened Monday at the home of U.S. Forces Japan in western Tokyo looks like it would be at home in orbit.
Inside, the high-tech system near Yokota's runway is laid out like the cockpit of a cargo plane. During simulated flights, a curved mirror reflects five video feeds through the front windows while a hi-fi sound system mimics engine noise and electronic legs tilt the cabin to give those inside the sensation of motion.
The $7 million building that houses the simulator includes facilities to train loadmasters as well as a system that teaches crews to identify threats.
During Monday's opening ceremony, 374th Airlift Wing commander Col. Andrew Campbell told a group of squadron and group commanders and enlisted leaders that the facility would provide realistic training for 200 personnel.
"No simulator can fully replicate the heat, glare and vibration and stress of an aircraft," he said, adding that the simulator would allow crews to test themselves again and again.
It will build safety and proficiency for crews and save the Air Force money, Campbell said.
"It costs nearly a half-million dollars a year to send crews back to the States to do simulated training," he said.
After the facility opened, the 374th Operations Support Squadron assistant director of operations, Maj. Chris Wolff, said crews must practice certain emergency procedures in simulators for safety reasons. It's possible to practice landing an aircraft five times in the simulator in the time it would take to land a real aircraft once, he said.
Former Air Force C-130 pilot Chris Miceli, who works for Nova Technologies, the company that provides instruction and maintenance for the simulator, said Monday that he trained on a more basic device in the 1980s.
The Yokota simulator showed the base's runway complete with Mount Fuji in the background.
The simulator can model air bases all over the world, although some, such as Yokota, have more detail, he said. The models are updated based on photographs and satellite images.
People have flown upside down for fun in a simulator, but they're mostly used for practicing emergency procedures, such as when hydraulic, electrical or propulsion systems fail, Miceli said. To make things tougher, instructors might set up a device to mimic poor weather.
"The most serious scenario is a four-engine flame out," he said. "How do you get those engines back in a logical, methodical process?"
The advantage of the simulator is it can be used in all weather conditions and crews can practice as much as they want without risk, Miceli added.
The simulator can be linked to wargames and Yokota crews may participate in some U.S.-based exercises using the simulator, he said.