Air Force pararescue team aids Chinese sailors in Pacific
---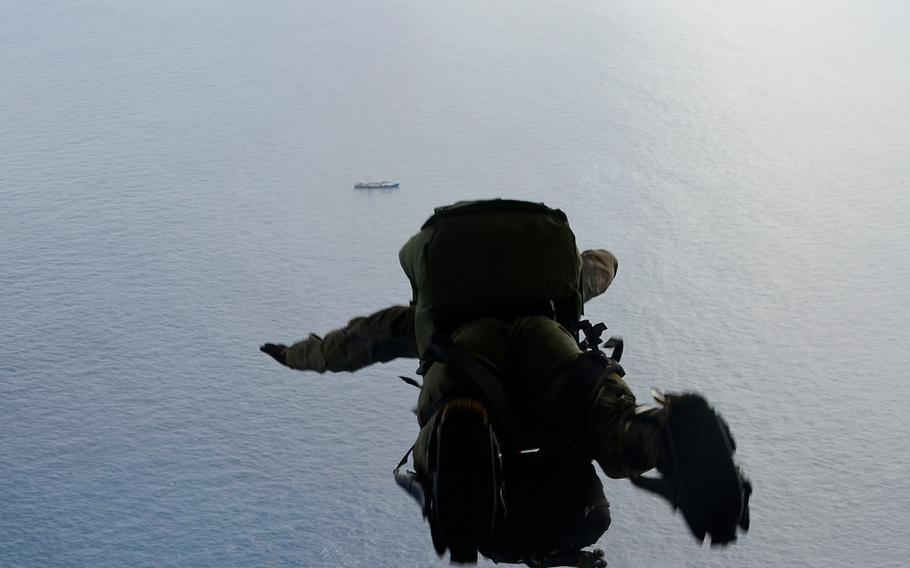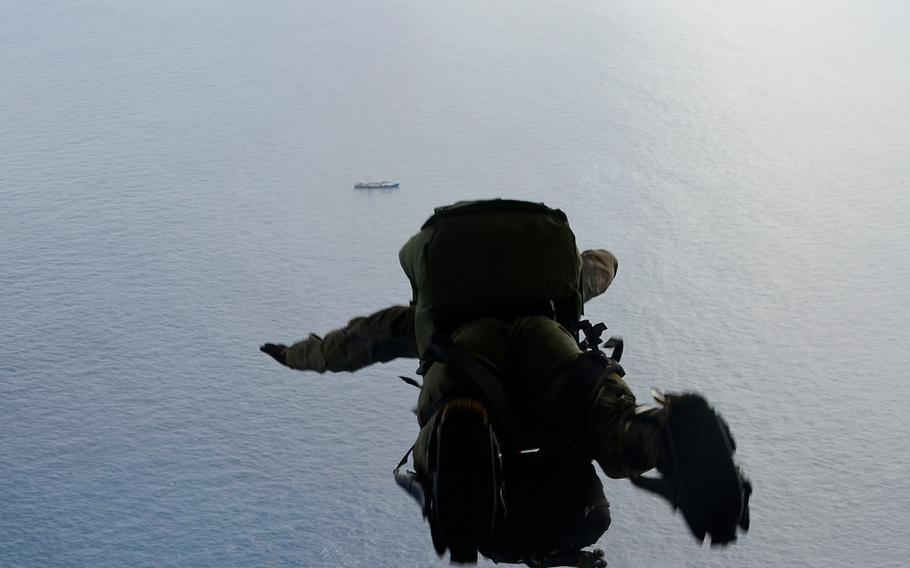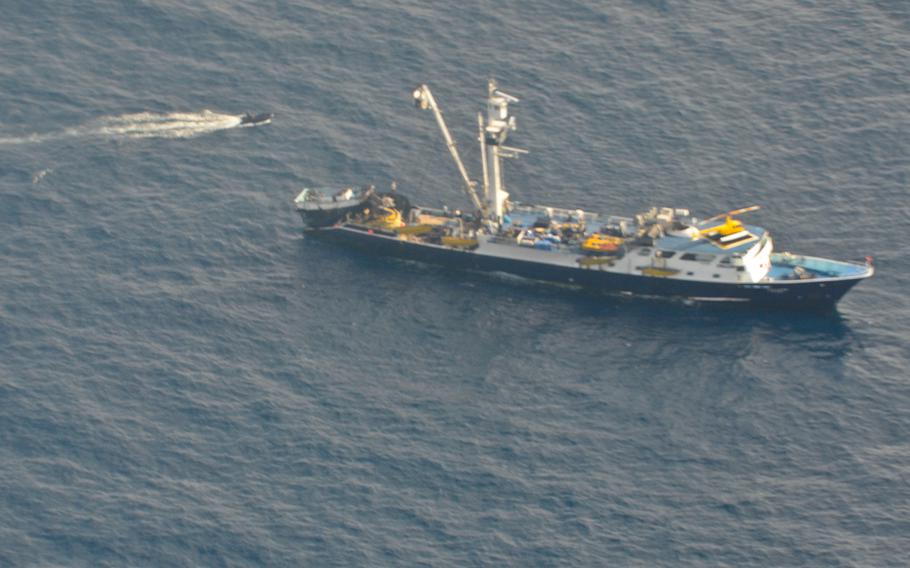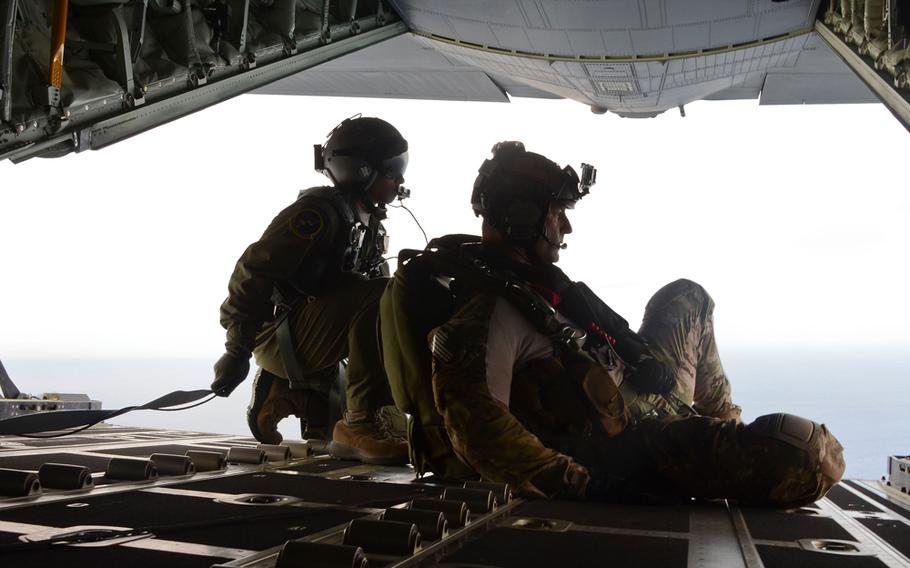 A U.S. Air Force pararescue team flew 11 hours and jumped into the Pacific Ocean to aid injured Chinese sailors in distress off the coast of Mexico after their fishing vessel caught fire and sank, according to a Davis-Monthan Air Force Base release issued Sunday.
Two sailors died from their injuries and six are believed to be missing, according to the Air Force.
Eleven sailors—two critically injured—were picked up by a Venezuelan fishing boat about 1,100 nautical miles off the coast of Mexico, according to Capt. Susan Harrington, an Air Force spokeswoman at Davis-Monthan in Arizona. The hurt sailors were suffering from bad burns after the fire forced the crew to abandon ship.
After the flight from Davis-Monthan, airmen jumped from HC-130J aircraft with two inflatable zodiac boats to reach the ship Saturday and provide lifesaving medical treatment.
Three HH-60G Pave Hawk helicopters were also sent in the rescue and they will be used on Monday to hoist the injured sailors and rescue team from the ship for transport, said Harrington. Via an airport in Cabo San Lucas, Mexico, the injured will then be taken to a burn facility in La Jolla, California.
The distance of the water rescue required aerial refueling from a KC-135 Stratotanker, adding to the complexity of the mission, said Maj. Scott Rein with the 563rd Rescue Group, in a release.
"Everyone has complicated tasks in this mission, from the Guardian Angels treating injured sailors with equipment they had to parachute in with, to aviators who are flying very long missions and support personnel who are executing their roles at a remote airfield in Mexico," said Rein. "Everyone is rising to the occasion."
The Venezuelan vessel called for medical assistance on Friday at about 5 p.m., reaching the Air Force Rescue Coordination Center.
The uninjured crew on the ship—along with the deceased—were taken aboard a Chinese-flagged ship in the area. It is still unclear how many people were on the sunken ship.
suzuki.toshio@stripes.com Twitter: @ToshJohn
---
---
---
---