Air Force commanders across the Pacific gather airmen to counter suicides
---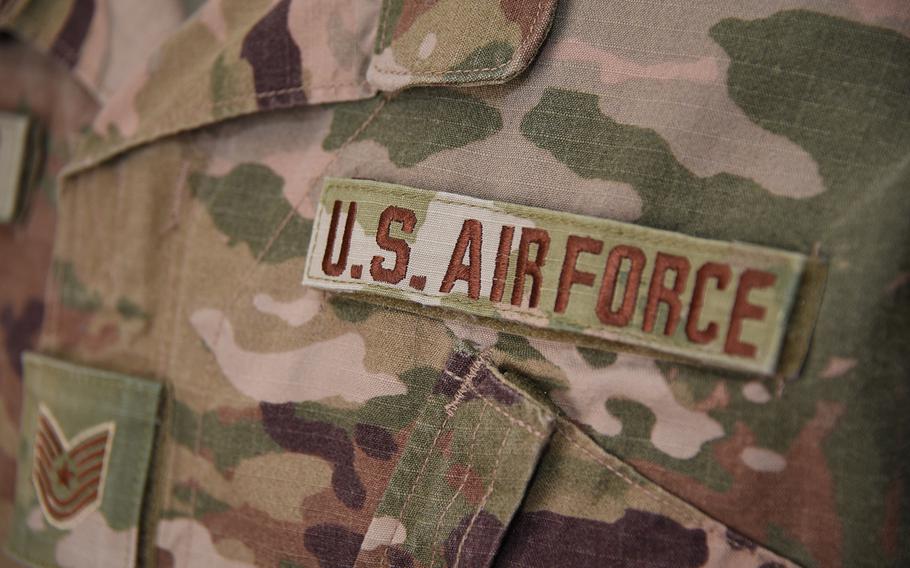 CAMP FOSTER, Okinawa — Airmen in the Pacific have been meeting in recent weeks to discuss and hopefully curb suicide in the ranks, which is fast approaching 10-year highs and claims more servicemembers than combat operations in Iraq, Syria and Afghanistan.
After the 78th Air Force suicide this year, Air Force Chief of Staff Gen. David Goldfein ordered a daylong halt in operations — a Resilience Tactical Pause — via a July 31 letter to wing commanders worldwide. Goldfein directed the leaders to gather their airmen — in both large and small groups — and hear from them what is behind the continuing high number of suicides.
The meetings are generally off-limits to media organizations like Stars and Stripes. The Air Force so far is closed-mouth about what is said at those gatherings, what its leaders have learned from them and what it may do to prevent suicides as a result.
Since Goldfein's letter was released, the Air Force confirmed one additional suicide for a total of 79 as of Aug. 29, Ann Stefanek, an Air Force spokeswoman at the Pentagon, wrote in an Aug. 30 email to Stars and Stripes.
In the Pacific theater, the tactical pauses have already taken place at Misawa Air Base in Japan and at Osan Air Base in South Korea.
"The Resilience Tactical Pause is meant for people to connect in small groups," Stefanek wrote. "It is meant to allow for meaningful conversations, so leaders and peers know what their fellow Airmen are going through. It is a forum for them to share personal, intimate experiences so Airmen understand everyone has tough times and there are ways they can get help to make it through those experiences."
Goldfein's order gave wing commanders 45 days to hold their stand-downs and gave them broad authority to do it their own way. They were then tasked with reporting the results.
'Ongoing dialogue' in Japan The stand-down at Kadena Air Base in Okinawa, Japan, is scheduled for Monday, according to an email from 18th Wing spokeswoman Staff Sgt. Jessica Smith.
Three Kadena-based airmen have been found dead in their homes so far this year, although the Air Force has not said whether those airmen took their own lives. The Defense Department does not release suicide statistics by location, Stefanek said.
The program at Kadena will include a wing commander's call, which is usually a speech before a substantial portion of the command, and then training and activities by individual units that are "best suited for their team's resiliency," Smith wrote in her email.
"The intention of the Resiliency Tactical Pause is to provide leaders the opportunity to engage their Airmen in a manner that fosters interpersonal connections; and to actively seek feedback on resiliency," she wrote.
"The day is meant to give our Airmen a time to discuss this serious issue and express their feelings and concerns in an open and safe environment. The goal is to give Airmen time back to connect and break down barriers to getting help."
Smith said the stand-down is the start of an "ongoing dialogue" that will require continuous engagement.
At Misawa, 428 miles north of Tokyo, the 35th Fighter Wing held its stand-down on Aug. 30, wing spokeswoman Capt. Lauren Linscott wrote the day before the event in an email to Stars and Stripes.
The wing scheduled three commanders' calls to discuss resilience and encourage airmen to build connections with one another, she said.
Over the next weeks, Misawa plans on holding small group discussions within individual squadrons and flights to explore how airmen are connecting to their units and with each other, she added.
In September, which is designated Suicide Prevention Awareness Month by the National Alliance on Mental Illness, the 35th Fighter Wing plans events designed to bring airmen and their families together, including an esports tournament and an outdoor movie, Linscott added.
"We're continuing to build a more resilient, tight-knit community," she wrote. "Through the events noted above, and in the small day-to-day interactions we have with our Airmen, we're conveying that our members ALWAYS have someone by their side who will listen to them and support them through whatever life throws their way."
Commanders at Yokota Air Base — home of 5th Air Force and U.S. Forces Japan in western Tokyo — were given flexibility in planning their stand-downs, just as long as they happen prior to Sept. 15, 374th Airlift Wing spokesman Master Sgt. William Coleman wrote in an email to Stars and Stripes on Thursday.
Yokota also involved spouses by holding a resiliency workshop Aug. 29 to help them spot suicidal tendencies or mental health issues that airmen may hide at work.
Building connections in Korea Osan, home of the 51st Fighter Wing in South Korea, held its stand-down on Aug. 30, wing spokesman 1st Lt. Daniel de La Fé wrote in an email to Stars and Stripes on Tuesday.
At Kunsan Air Base, a monthlong campaign centered on Goldfein's directives concludes Sept. 13 with an activities fair encompassing all units of the 8th Fighter Wing, according to an email from wing spokeswoman 1st Lt. Lauren Gao.
Commanders within the 8th Fighter Wing also tailored their stand-downs to "engage with their units in a way that works best for the communities they oversee," she wrote.
The Airmen for Airmen Club Fair is intended to give servicemembers "a way to organically build connections in their community and grow upon the pack they are already running with, whether that be in sports, board games, and other [pastimes] they turn to when faced with challenging times," Gao wrote.
After nearly two decades of war, suicides in the military are nothing new. However, as large-scale combat operations in countries like Iraq and Afghanistan have pared down, the fact that suicides have remained high has perplexed and frustrated officials from all services.
Both the Navy and the Marine Corps hit 10-year highs for suicides in 2018, with 79 and 77, respectively, according to Defense Department data.
The number of Air Force suicides climbed from 66 in 2009 and peaked at 94 in 2015, according to data provided by Stefanek. Every year since 2015 that number has stayed in the 80s.
"I would never have predicted that a year later we would stand today at 78 suicides," Goldfein wrote in his July 31 call to arms. "If we do nothing, we will end 2019 with upwards of 150+ [suicides]. Hopeful to hopeless ... what is going on? It is our job to find out."
Stars and Stripes reporters Matthew Keeler and Seth Robson contributed to this report.
burke.matt@stripes.com Twitter: @MatthewMBurke1
---
---
---
---